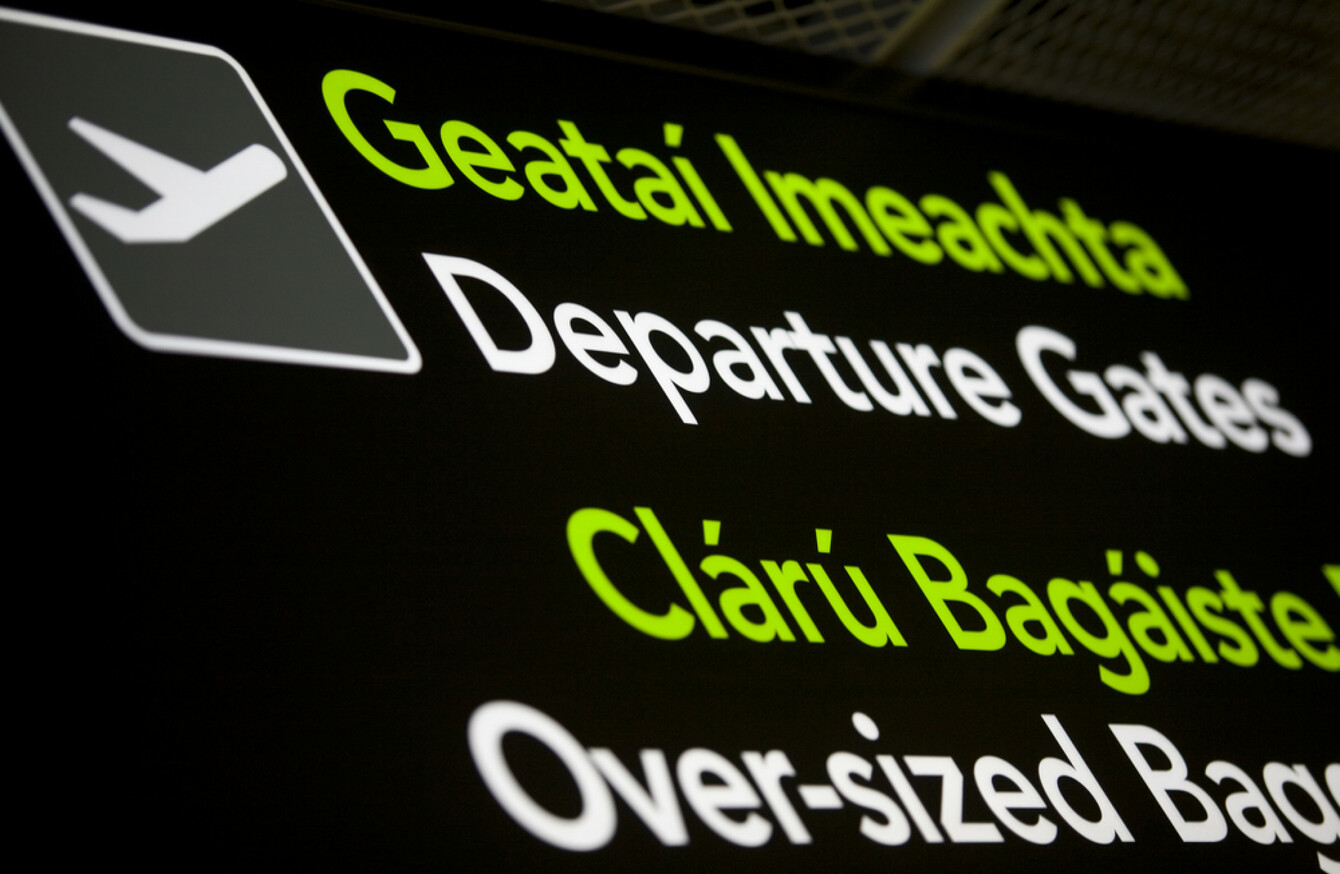 A sign at Dublin Airport
Image: Shutterstock/abd
A sign at Dublin Airport
Image: Shutterstock/abd
MORE PEOPLE ARE returning to Ireland than leaving the country for the first time since 2009.
Figures released by the Central Statistics Office (CSO) show that the number of immigrants entering the State in the year to April 2018 is estimated to be 90,300, while the number of emigrants from the State over the same period is estimated at 56,300.
This resulted in net inward migration for Ireland in the year to April 2018 of +34,000, the highest level of net inward migration since 2008.
The number of births in the same period was 61,200 while the number of deaths was 30,700, resulting in a natural increase of 30,500. The effect of this natural increase and positive net migration resulted in an overall increase in the population of 64,500.
Irish nationals
Commenting, statistician James Hegarty said: "This is the largest annual increase in the population since 2008, bringing the population estimate to 4.86 million in April 2018."
In the year to April 2018, Irish nationals accounted for 28,400 (31.5%) of the 90,300 immigrants to Ireland and 28,300 (50.3%) of the 56,300 emigrants from Ireland.
"Consequently, net inward migration of Irish nationals in 2018 was +100; this is the first occurrence of net inward migration for Irish nationals since 2009. It represents a significant increase on 2012 when net outward migration of Irish nationals peaked at -29,600.
"In the year to April 2018, 61,900 non-Irish nationals arrived to live in Ireland and 28,000 non-Irish nationals emigrated abroad. Therefore net inward migration among non-Irish nationals remained strong and was estimated to be +33,900 in 2018," Hegarty said.