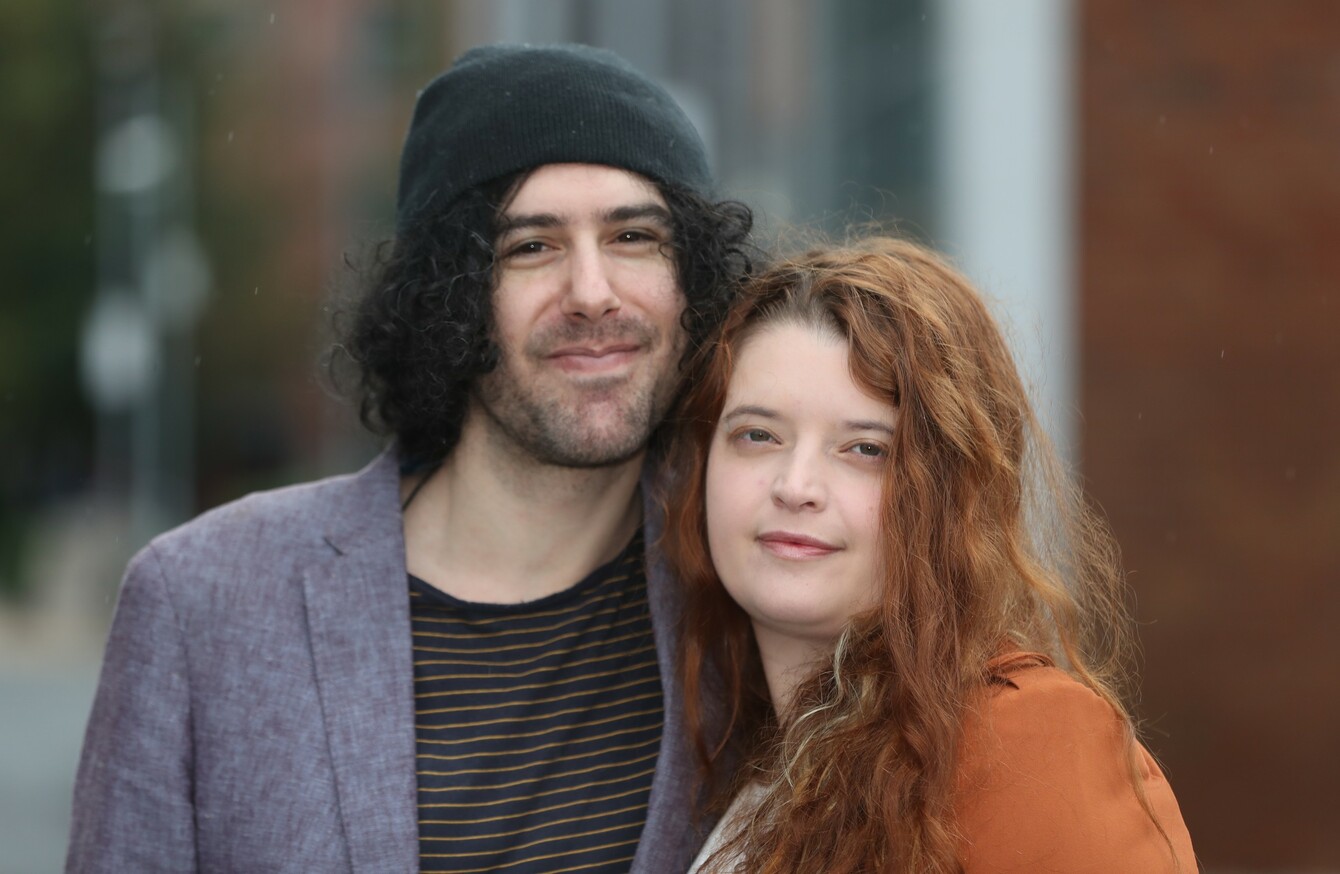 Emma DeSouza and her US born husband Jake
Image: Niall Carson/PA Images
Emma DeSouza and her US born husband Jake
Image: Niall Carson/PA Images
THE UK'S UPPER Tribunal has refused an application by Derry woman Emma DeSouza to appeal a ruling that people born in the North are automatically British citizens.
It follows a ruling by the tribunal in October, when the Home Office appealed a previous ruling by a lower immigration tribunal that de Souza was an "Irish national only who has only ever been such".
The case came about after DeSouza applied for a residence card for her US-born husband Jake in 2015, but was told she had to apply as a British citizen because she was unable to do so as an Irish citizen.
DeSouza argued that she had never considered herself British, so could not renounce citizenship she never had, and also insisted that the Home Office position is contrary to the 1998 Good Friday Agreement.
However, UK government lawyers successfully argued that the British Nationality Act – not the Good Friday Agreement – was the relevant legislation. DeSouza announced at the time that she would appeal that ruling.
But today, the Upper Tribunal refused her application for an appeal, with Judge Rintoul stating that "the Belfast Agreement manifestly is not" a constitutional document.
Speaking about the latest ruling, DeSouza said the tribunal had failed to engage on the significance of Good Friday Agreement and the impact of its decision in October.
"We are deeply disappointed to be suffering a further set back. This decision will cost us both substantial hardship and expense as we now prepare to appeal directly to the Court of Appeal," she added.
The Department of Foreign Affairs and Trade has previously said that Tánaiste Simon Coveney would raise the issue with the Secretary of State for Northern Ireland.
The Home Office also previously said that it is committed to upholding the Good Friday Agreement and that it respects the right of the people of Northern Ireland to choose to identify as British or Irish or both.
With reporting from Gráinne Ní Aodha.