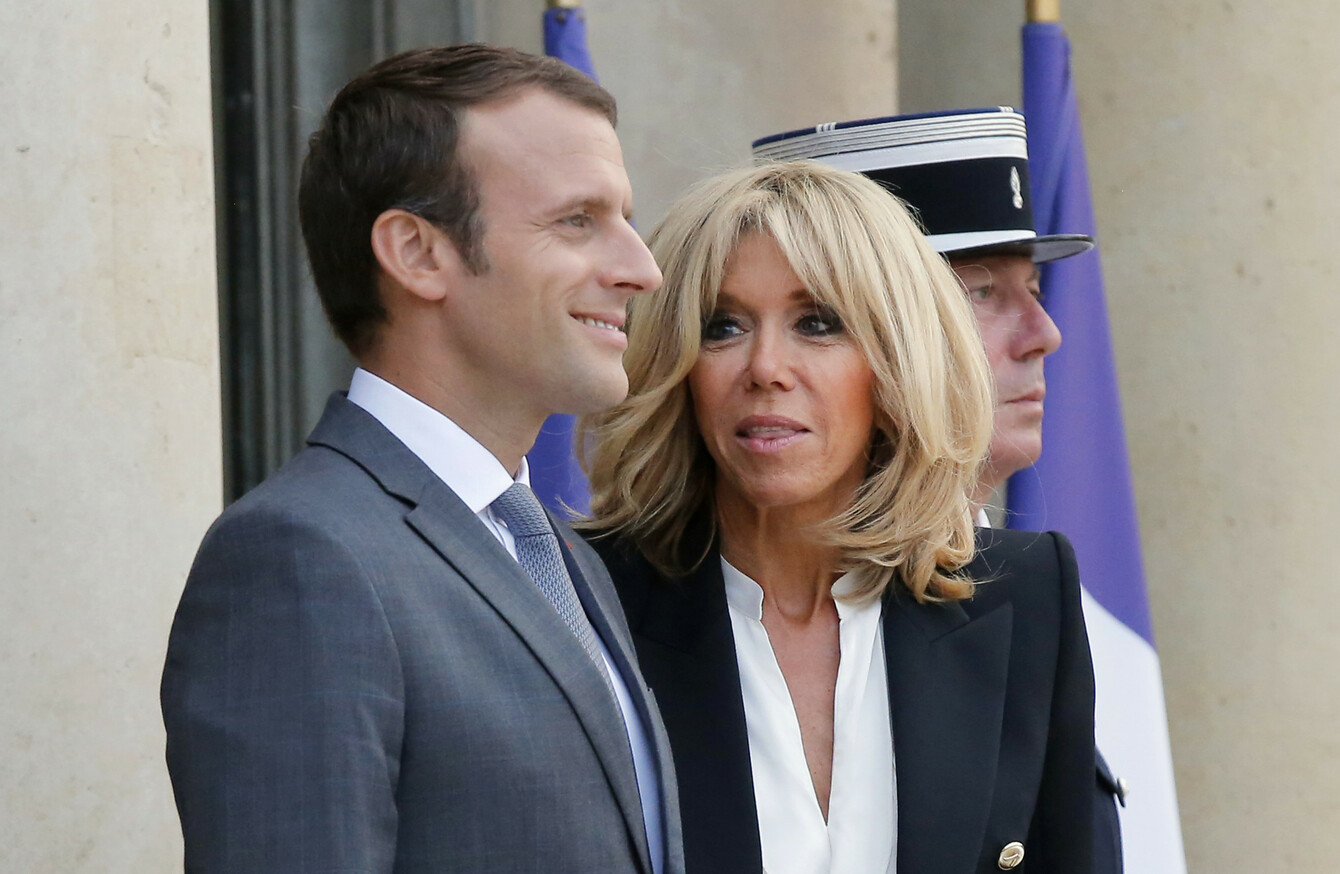 French President Emmanuel Macron, left, and his wife Brigitte.
Image: Michel Euler
French President Emmanuel Macron, left, and his wife Brigitte.
Image: Michel Euler
FRENCH PRESIDENT EMMANUEL Macron is preparing to backpedal on the issue of creating an official First Lady position for his wife in the face of attacks from left-wing opponents and a petition against the move, officials and reports said.
The newly elected 39-year-old president had promised in March on the campaign trail to create "a real status" for his wife Brigitte, who is his former schoolteacher.
The issue has become a new political headache for Macron after an online petition against creating the role garnered around 285,000 signatures and an opinion poll showed a majority of French people were also opposed.
The presidency will clarify Brigitte Macron's position later this month or in early September, a member of her entourage said, adding that there would be no change to the constitution to create a First Lady position.
Government spokesman Christophe Castaner said in a tweet: "Brigitte Macron plays a role, has responsibilities. We want transparency and a framework for the means at her disposal."
"The idea is for the French people to know how much this role costs," Aurore Berge, a senior lawmaker from Macron's Republic on the Move party, told Europe 1 radio.
The new status would have seen France copy the American tradition of a prominent public role for the First Lady. Neither country has ever had a female head of state.
Public role
The wife of the French president has historically always played a public role at official functions, welcoming heads of state or other VIPs at meetings or dinners.
She has a small security and secretarial staff paid for by the presidential budget, but she has no formal job title — like the partners of the British prime minister or German chancellor.
The staff of Valerie Trierweiler, the former partner of ex-president Francois Hollande, cost €400,000 in 2013, according to public figures.
The focus on the First Lady proposition comes at a bad time for Macron as opinion polls show his popularity slipping badly only three months after the young centrist clinched a sensational victory in May.
One survey published last week showed just 36% of respondents held a positive view of him.