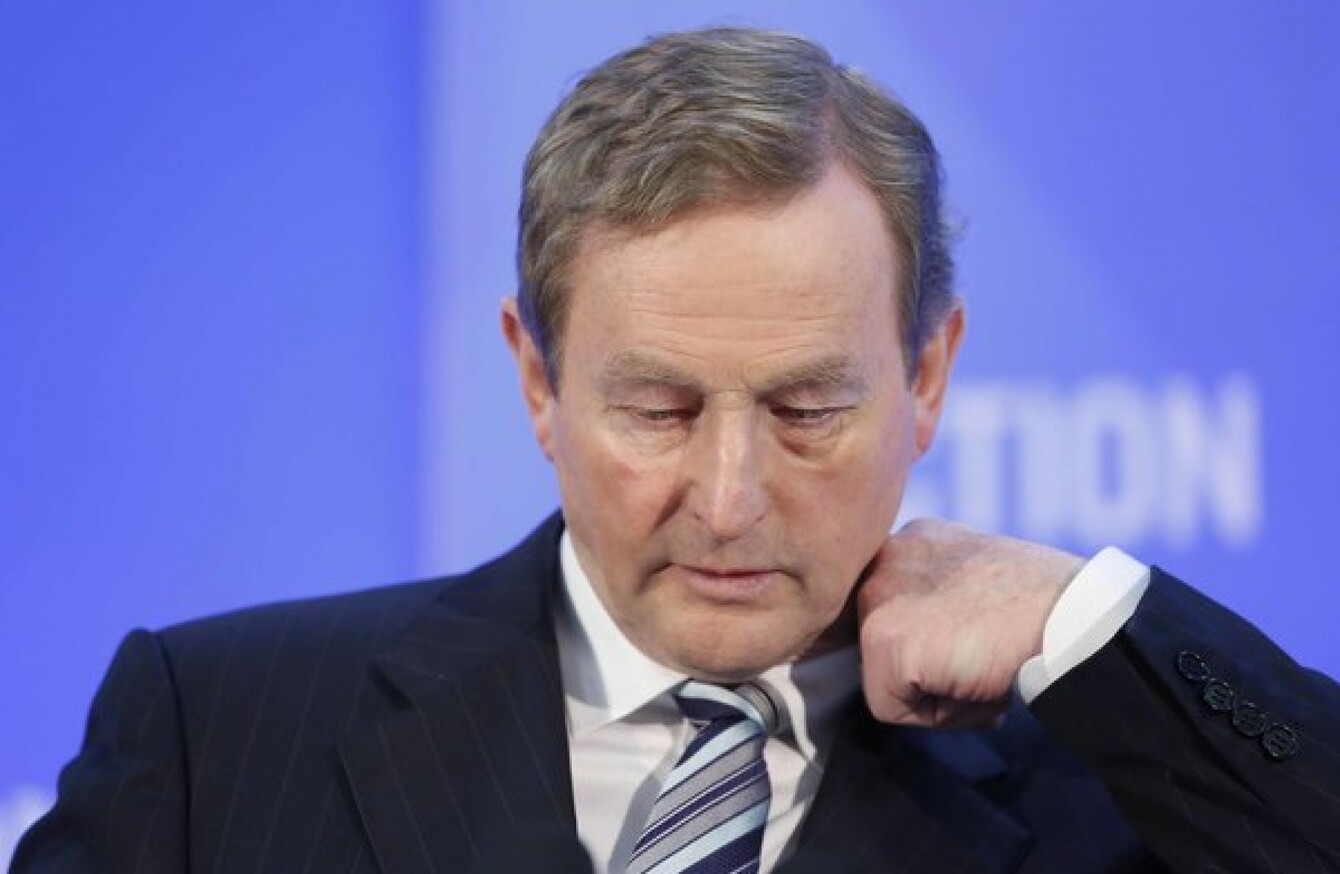 Image: Rollingnews.ie
Image: Rollingnews.ie
THE MOOD WAS tense in the Dáil this afternoon, as Enda Kenny faced questions from opposition TDs regarding the ongoing scandal related to the alleged smear campaign against garda whistleblower Maurice McCabe.
Kenny confirmed that a public Tribunal of Inquiry would be set up to delve into the case, but that wasn't enough to satisfy many on the opposition benches with no details given on when it will begin, who it involve and what it'll cost.
Things got heated between the Taoiseach and Sinn Féin leader Gerry Adams, with Kenny calling Adams "a hypocrite" on two occasions.
Here's how one of the exchanges went down:
Gerry Adams: "While your Government remains in office there will be no truth.  There will be no justice for Maurice McCabe and no resolution of the wider issues underpinning this shameful episode.  A criminal investigation is needed.
Last week the Government rejected a Sinn Féin amendment to the terms of reference of its ill-fated commission… You blocked that.  Why was that blocked by you, Taoiseach, and the Minister for Justice and Equality?
Enda Kenny: "You are an absolute hypocrite after what you did and what you said to former Senator Máiría Cahill."
Source: TheJournal.ie/YouTube
If you can't view the video, please click here.
However, calling someone a hypocrite is one of things you can't do in the Dáil chamber.
A little known document, called the "Salient Rulings of the Chair" offers a list of the range of things that TDs cannot say in the Dáil chamber, both in general and to each other.
The document is intended to go hand-in-hand with the Dáil's Standing Orders, which are essentially the rules of the house, to give a comprehensive picture of procedure and practice in the Dáil.
In other words, it's a list of what you are and what you aren't allowed say and do.
The document also details how a member of the Dáil must not allege that another member is guilty of a criminal or unlawful act or "reflect on his character or personal honour" by stating that the member is guilty of murder, blackmail, corruption, perjury, seditious libel, being deceitful or, strangely, "interfering in the distribution of land while a Minister of State at the Department of Agriculture".
The document also contains a comprehensive list of "insulting and abusive expressions" that have been ruled disorderly when applied to a member, a member's statement, or their actions or conduct.
TDs are also banned from saying that a colleague is 'a smuggler', 'a rogue', or 'a scoundrel'.
These include:
brat or acting the brat
buffoon or buffoonery
chancer
communist
corner boy, corner boy tactics
coward
fascist or fascist Minister (although the chair does tolerate the expression "fascist" used in a general way)
gurrier
guttersnipe
hypocrite, bloody hypocrites, hypocrisy etc.
rat
scumbag
scurrilous, scurrilous speaker
yahoo
Furthermore, at no point can the Dáil proceedings be referred to as a "circus", "a farce" or "a slander machine".
So, Kenny breached Dáil rules today by calling Adams a "hypocrite", as well as making contradictory statements regarding his meetings with Katherine Zappone to discuss the Children's Minister's meeting with Maurice McCabe.
With a Tribunal now on the way, the issue is sure to feature in the Dáil again and again over the next few weeks.