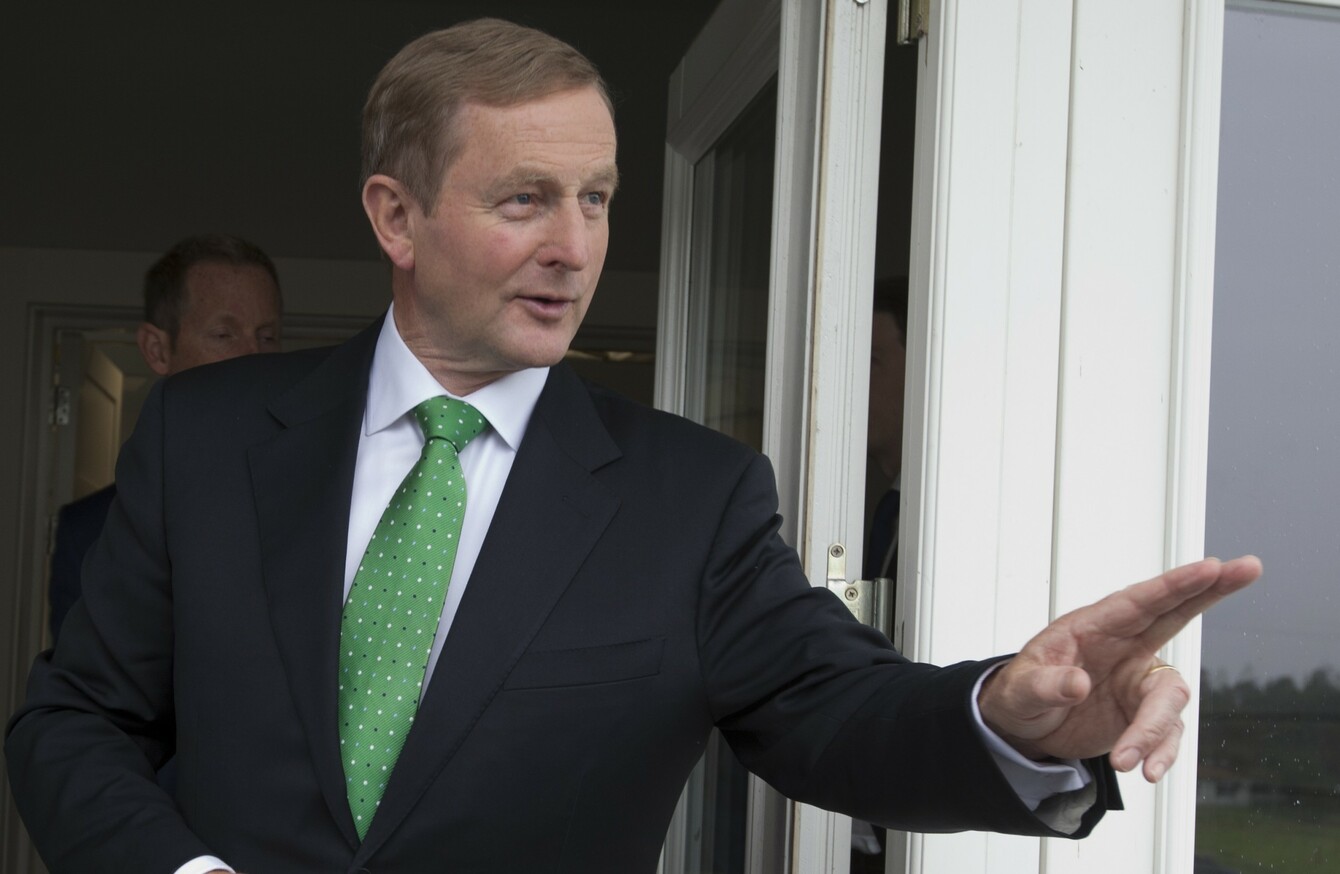 Enda Kenny
Image: Eamonn Farrell
Enda Kenny
Image: Eamonn Farrell
TAOISEACH ENDA KENNY will visit Irish peacekeeping troops based in south Lebanon and the Golan Heights this weekend.
Kenny is due to travel to the region this Sunday along with Defence Minister Simon Coveney and junior defence minister Paul Kehoe.
He will fly to the Lebanese capital of Beirut on Sunday before visiting around 200 troops in south Lebanon on Monday. He will stay in the Israeli capital of Tel Aviv on Monday before visiting around 130 troops in the Golan Heights on Tuesday.
Kenny said he is looking forward to acknowledging the "huge contribution" made by Irish troops in the region, including the work of the Irish Naval Servide in rescuing thousands of people travelling across the Mediterranean seeking refugee status.
"I very much look forward to acknowledging the huge contribution made by our Defence Forces, not just on terra firma," he said.
But also those who have served on the three naval ships in the Mediterranean who have pulled more than 8,500 men, women and children from the waters of the Mediterranean.
This will be Kenny's second visit to the region since he took office having last visited Irish troops in June 2014.
That was only the second time a sitting Taoiseach had visited serving personnel in the region since the Defence Forces started serving on UN missions in 1978.
He added: "I think it is an entirely appropriate time to go and visit the peacekeeping troops in view of the circumstances that are changing on a weekly basis and the difficulties and the challenges they face as professional soldiers."
The Golan Heights are claimed by both Israel and Syria, but there has been a tentative ceasefire between the two countries since 1974.
The region has become more dangerous in recent times owing to the rise of the so-called Islamic State or ISIS. In April, the mission was described by its commander as "one of the most dangerous UN missions in the world".
In May a battle between a group linked with Al-Qaeda and a group aligned with ISIS was fought "within a kilometre" of the Irish camp.