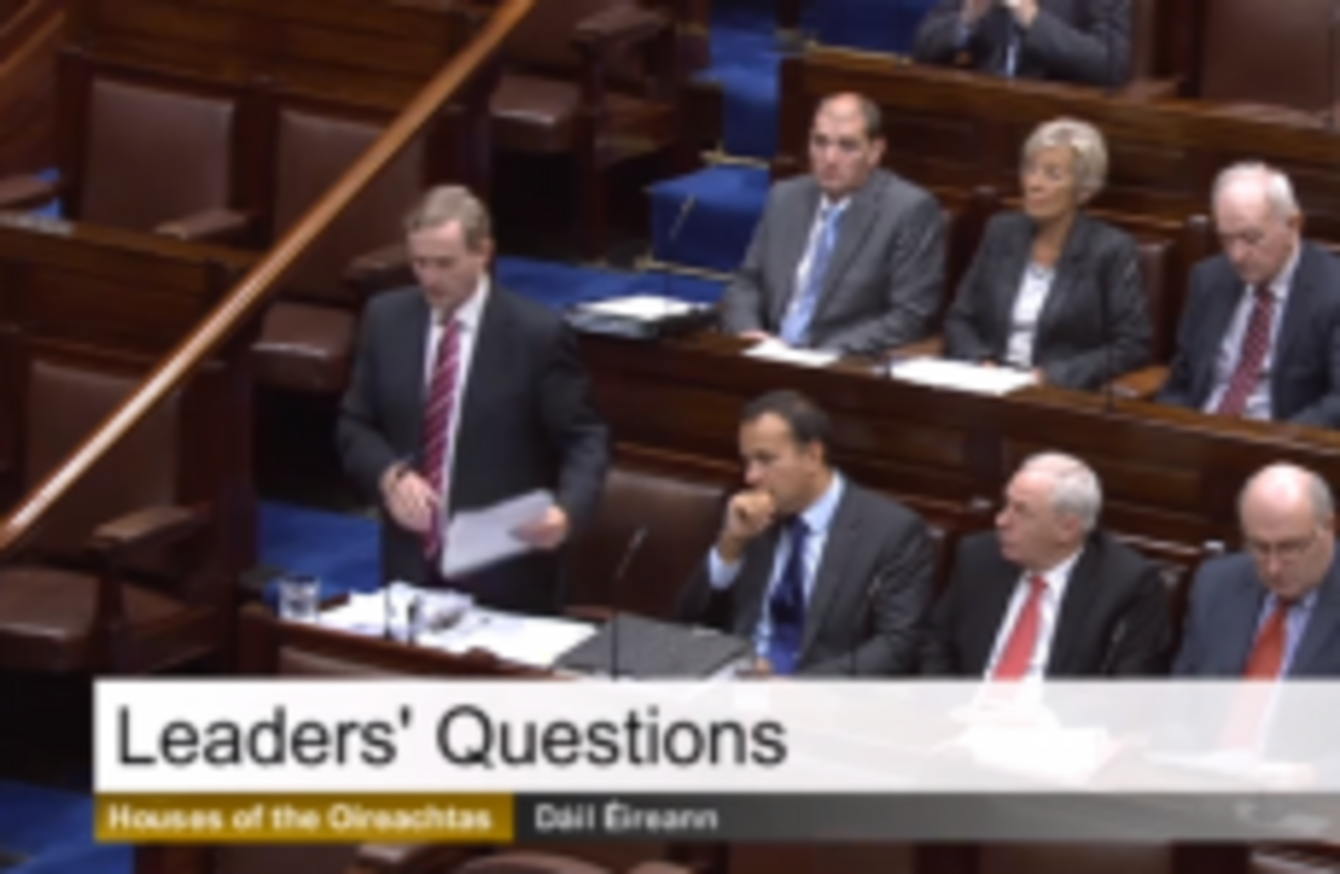 Image: Oireachtas.ie
Image: Oireachtas.ie
Updated 11.05pm
THE TAOISEACH HAS extended his sympathies to the town of Athlone as it deals with the aftermath of an alleged sexual assault at a children's birthday party at the weekend.
Speaking in the Dáil this afternoon, Enda Kenny promised that all necessary services will be made available to the victims, their family and the wider community "so far as is humanly possible".
He was responding to a query from Fianna Fáil's Micheál Martin who said that the many parents who gathered in unison outside the courthouse and garda station yesterday "felt the need to highlight their anger and concern", as well as "send a clear message" to perpetrators that "there is no sanctuary here".
Kenny described the incident as "appalling", before praising the people of Athlone for the "manner in which they have restrained themselves in the situation where an individual has been charged".
It is a nightmare for any parent to hear this, he added.
"Irrespective of our difference of opinions about politics, we are absolutely united in our condemnation of this…It is a very sad day for Athlone, the community, devastating for the parents and for the two little girls who have to live with this for the rest of their lives."
The Taoiseach also noted that the case struck everyone in the country as it was the "shattering" of a phase of childhood that included afternoon birthday parties.
"Every child should be entitled to a childhood," he said. "The innocence of play is so important to their formation."
Earlier today, a man appeared in court in Longford charged with the rape of two young girls, understood to be aged six and nine.
The victims had been lured away by a man from a children's party in the town on Saturday.
First published 3.41pm