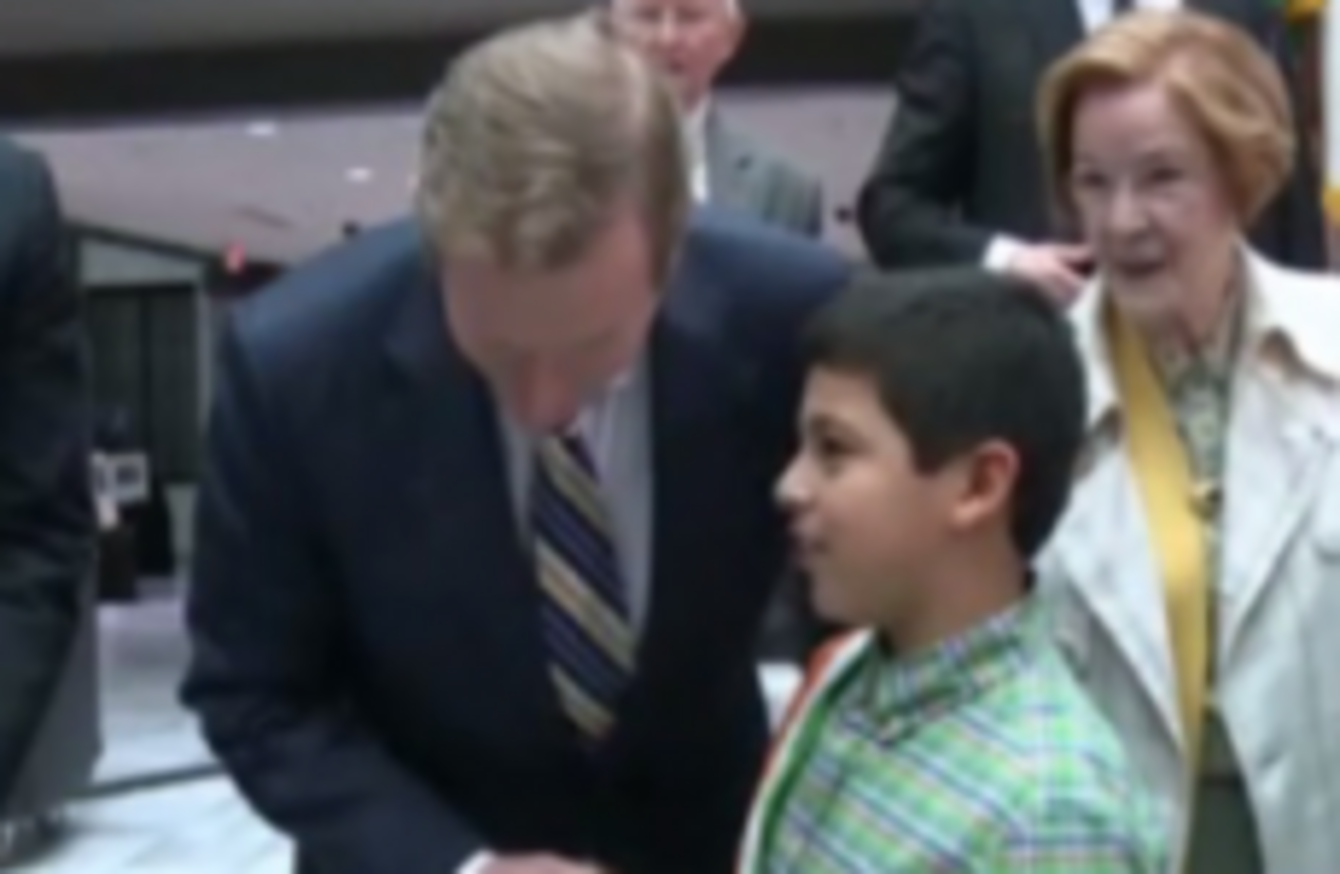 Image: Screengrab via RTÉ
Image: Screengrab via RTÉ
ENDA KENNY HAS met an 11-year-old fan from Atlanta.
Jack Caffrey told the Taoiseach that he was up there with Winston Churchill as one of his favourite political heroes.
Jack was brought to City Hall to meet 'his hero' by his family who emigrated from Clare in the 1950s.
He told Enda, "My grandparents are from Ireland and they told me all about you and you are my greatest Irish inspiration."
Kenny thanked Jack and joked to reporters, "I hope you took note of that."
Speaking to the media Jack outlined exactly why he thinks Enda is so great:
I like that he has always had confidence and he stands up to any trouble because Ireland has been through some rough times but he has been able to lead them and nothing stands in his way that's what favours me.