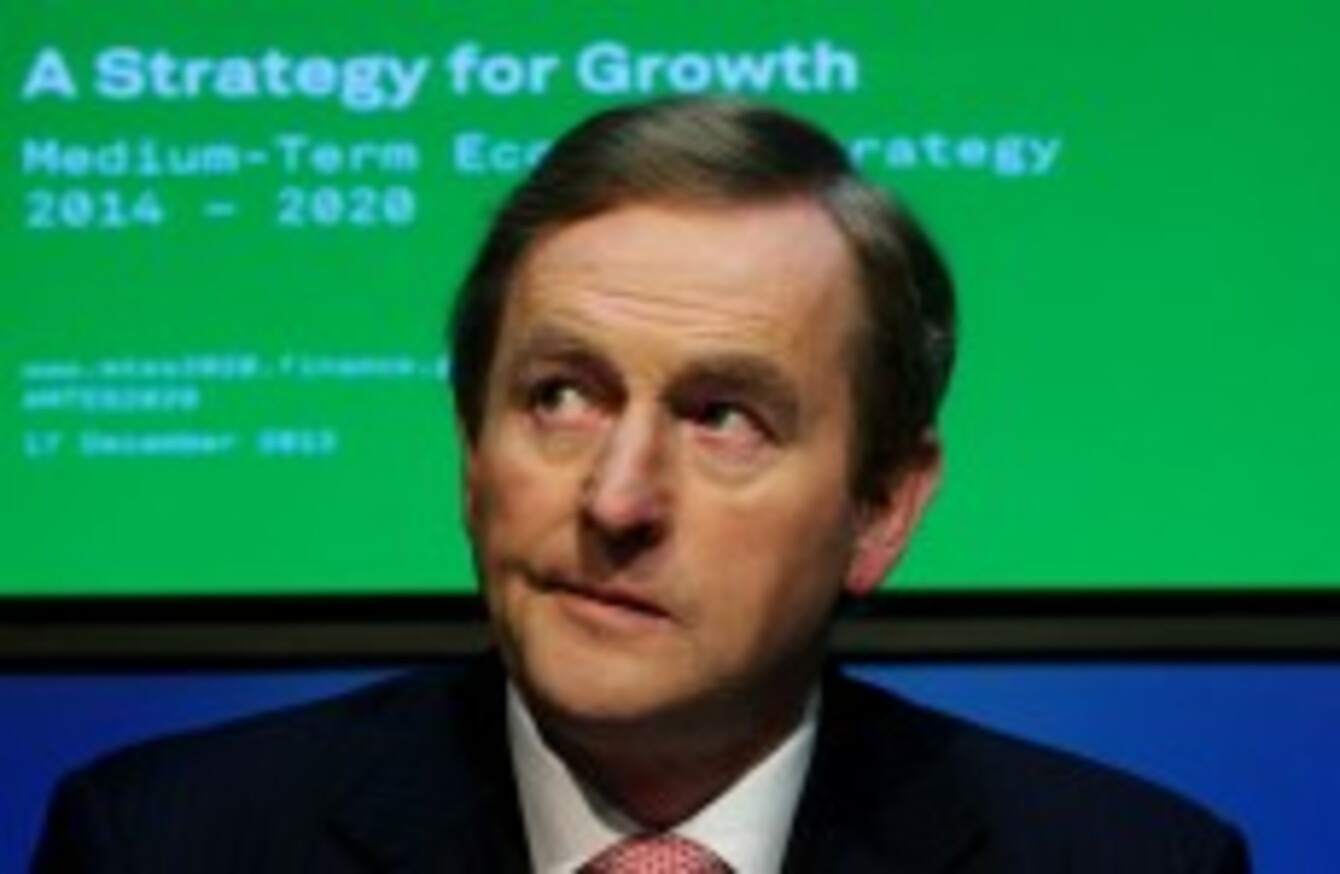 Enda Kenny
Image: PA WIRE
Enda Kenny
Image: PA WIRE
ENDA KENNY IS facing calls to substantiate his claim that he was warned about the army possibly being needed to guard ATMs at the height of the financial crisis.
Doubt has been cast over the Taoiseach's repeated claims that the Central Bank governor Patrick Honohan warned him about the possible introduction of capital controls and that the army might be needed around banks and ATM machines.
Sinn Féin's Pearse Doherty and Fianna Fáil's Micheal McGrath have both questioned why none of this was raised by either Kenny or Honohan in their evidence the banking inquiry.
Both the Central Bank and the Defence Forces have declined to comment on what Kenny said, while the Department of the Taoiseach has not returned a request for comment.
Michael Noonan confirmed discussions around security but was unaware of any specific warning from Honohan. While, one informed source, who has declined to be named, told TheJournal.ie they were "puzzled" by Kenny's comments, which he has made repeatedly in recent weeks.
However, it might be that Kenny was alluding to plans that were drawn-up in the first few months of his government that would, if necessary, have given the coalition emergency powers.
Details of the plans were outlined in Sunday Business Post political editor Pat Leahy's book 'The Price of Power – Inside Ireland's Crisis Coalition', which was published two years ago and charts the first two years of the current coalition.
Leahy tweeted the relevant paragraphs from his book in response to Pearse Doherty yesterday:
He writes about how a "top-secret committee" of civil servants worked on a plan to ensure the functioning of the state and society in the event of a sudden break-up of the eurozone or an Irish debt default. 
The officials came together in the early months of the new government. They were drawn from the departments of the Taoiseach, Finance, Public Expenditure and Justice.
Chairing the group was then Department of Taoiseach assistant secretary Martin Fraser who would later become secretary general and arguably the most powerful civil servant in the country.  There were no politicians or political advisors involved. Leahy writes:
"Few people in government were aware of its existence. Of those that were, some of them called it 'the most secret committee in government.'"
Leahy writes that under the plan banks would immediately be closed and exchange controls implemented. People would only be allowed withdraw a limited amount of their money which would be a new currency created as quickly as possible.
He also reveals that draft legislation, the Special Powers Act, was drawn up which – when passed through an all-night sitting of the Oireachtas – would give the government wartime powers to control commerce, banking and public order.
Plans were made to ensure that pharmacies would continue to supply vital drugs and that the food supply was not switched off. Considerable extra security would be needed, especially around shops and banks. All Garda leave would be cancelled; the army would be on standby to assist.
"Nothing like it would have been seen in Modern Ireland since the Second World War."
It's worth noting that aside from Kenny's comments the only government member to speak publicly about the contingency plans is Simon Coveney.
In November 2014, the Defence Minister said:
The Taoiseach was getting briefed by the Central Bank that actually he needed to have a fall-back position whereby the army may have to surround banks to protect them because we could literally run out of money.
Last December, Fianna Fáil finance spokesperson Micheal McGrath asked Micheal Noonan if he was ever briefed by the Central Bank on plans for the army to surround banks in circumstances where they were at risk of running out of money.
Noonan said in his parliamentary reply that the Central Bank would have no role in relation to briefing on security deployment by either An Garda Síochána or the Defence Forces.
The Defence Forces said it does not comment on contingency planning for operational matters.