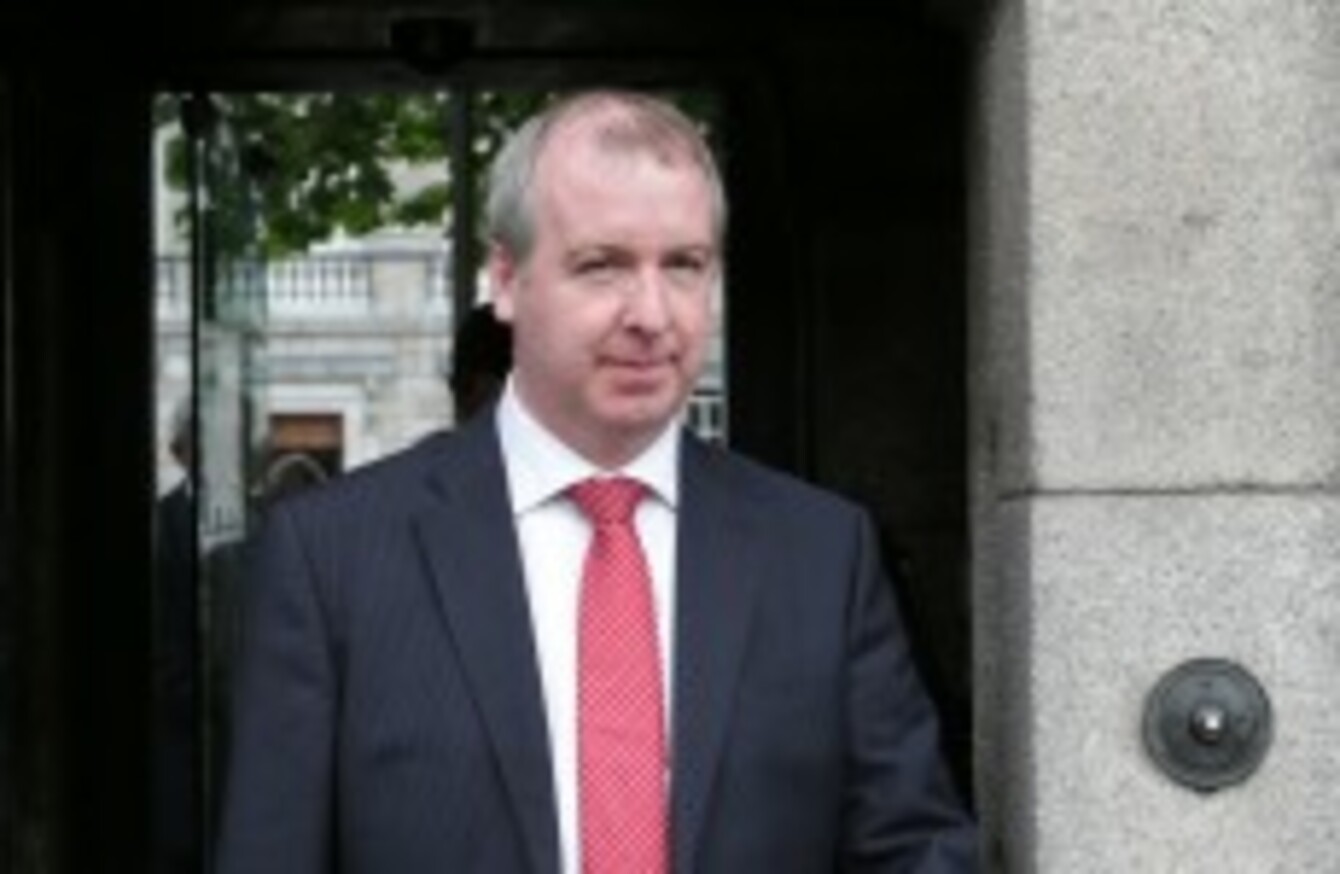 Brian Walsh
Image: Photocall Ireland
Brian Walsh
Image: Photocall Ireland
GALWAY WEST TD Brian Walsh believes he has a "good chance" of being allowed rejoin the Fine Gael parliamentary party when he submits a formal application to rejoin
Speaking to TheJournal.ie, he said that Enda Kenny had taken a "softer line" than previous during his trade mission to the Gulf on the 'rebels' who were expelled from the parliamentary party for voting against the abortion bill last July.
He said he hoped to reapply for membership "perhaps in the first half of this year", adding: "I always said that I wanted to be a member of Fine Gael party. I think I have demonstrated, unlike other members, that this was a single issue matter for me".
He added that from discussions with members of the party he said he believed it would be looked on favourably, stating he had consulted widely with colleagues on the matter.
Meetings with the Taoiseach
Walsh also said that he had met the Taoiseach on numerous occasions since his expulsion from the party.
"I have spoken with Enda Kenny on many matters since I left. I have met him socially down in Galway while he was here and of course at formal occasions too and we have discussed many issues. The decision about my readmittance ultimately lies with him to decide," said Walsh.
He added:
Enda Kenny is not someone that hold's grudges, we have seen that in other incidences too. It is not his style. I have always had a good working relationship with him.
He reiterated however that him rejoining the party was not something that "is best for him, but what has to be best for the party".
Reapplication
When asked why he was waiting to make a formal application he agreed there is a cooling off period, but added that when Peader Tóibín was suspended from Sinn Féin over the same issue last July, it was for a period of six months.
"Fine Gael took a stronger line on the matter than Sinn Féin did," adding he did not think it was feasible for him to be reinstated prior to Tóibín being brought back into Sinn Féin.
Speaking about the contentious relationship he has had with other colleagues that were expelled and have since formed the Reform Alliance, he said that a lot of what he said to them was "taken completely out of context".
Reform Alliance members claimed that Walsh spoke about fundraising for the new grouping and creating a fully-fledged political party at a meeting held before the Dáil resumed last September.
Fundraising
He said that during a meeting members of the Reform Alliance spoke about hiring researchers and setting up a website.
#Open journalism No news is bad news Support The Journal

Your contributions will help us continue to deliver the stories that are important to you

Support us now
"I simply asked the question about how this was all going to be funded, that was all I asked. Since then I see they have signed up to the Standards in Public Office Commission (SIPO) as a third party, meaning they can now raise funds," said Walsh.
When asked if other members, such as those in the Reform Alliance, were to reapply for readmittance to the party, what would the atmosphere be like, Brian Walsh said he held nothing against the Reform Alliance members.
He added that he had spoken to a number, such as Lucinda Creighton and Paul Bradford over Christmas.
"I don't hold anything against them. It's all water under the bridge. I don't in any way discourage what they are doing, fresh ways of thinking are to be welcomed, and things can be said in the heat of the moment".
Reform Alliance
He did however state that the Reform Alliance was originally set up to ensure the members got adequate speaking rights, but said: "I think it has evolved to something much bigger than that now".
When asked whether he thought applications for readmittance from members of the Reform Alliance would be looked on as favourably as he thought his might be, he said, from his own assessment only, "if they were to reapply, like me, then I think the party would look on them favourably".
He added that that was his own assessment and not something that had been indicated from anything internal from Fine Gael.