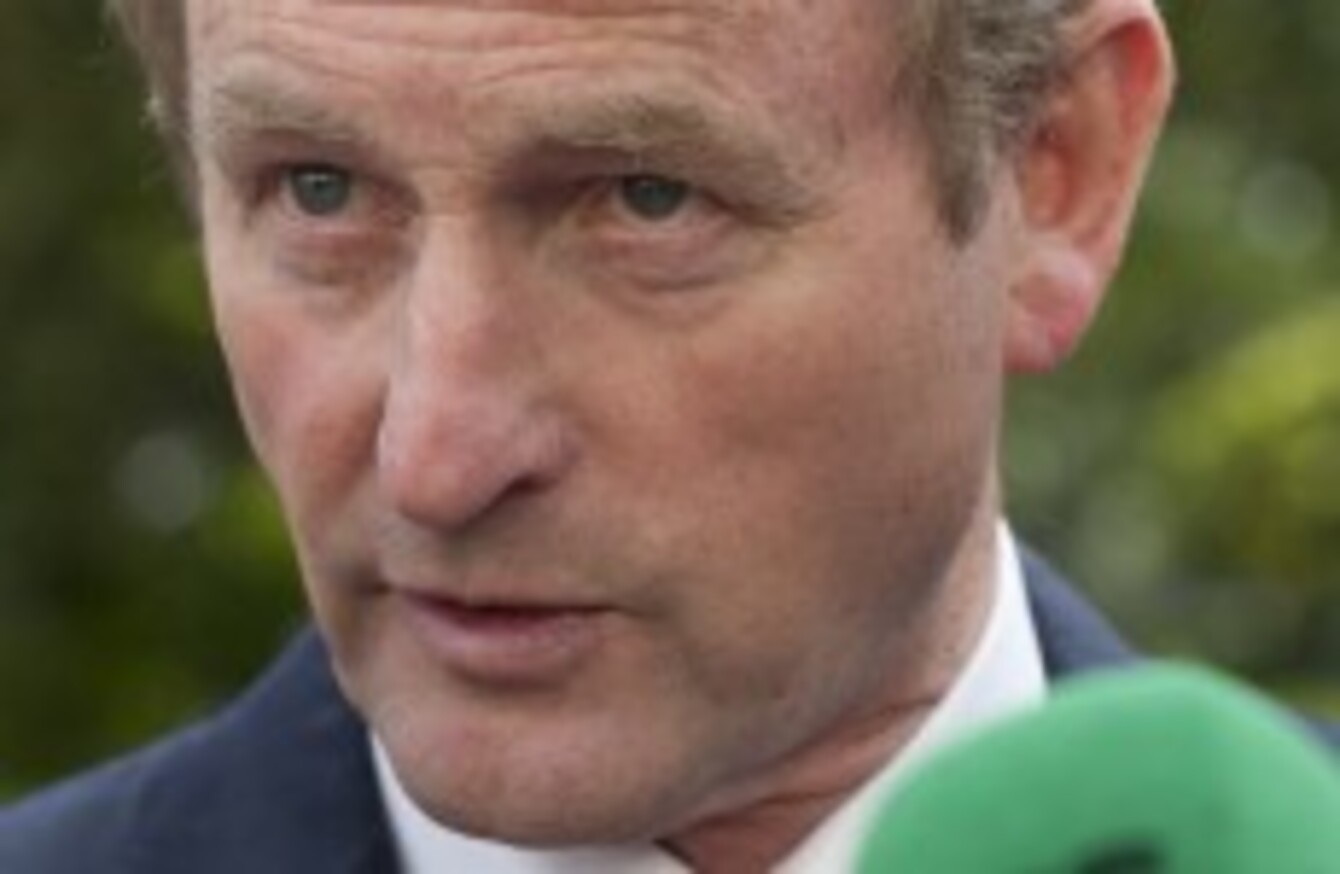 Image: Eamonn Farrell/Photocall Ireland
Image: Eamonn Farrell/Photocall Ireland
AN TAOISEACH ENDA Kenny has called on world leaders to show "conviction, clarity, courage and consistency" in their response to climate change.
Kenny was speaking at the UN Climate Summit taking place in New York.
He noted the urgency of the situation, stating: "The hand of the future beckons, the clock ticks and we have no time to waste."
"Global warming is a stark reality that can only be dealt with by a collective global response. We are all interdependent and interconnected … we share a common humanity… and each of us must play our part.
"Leaders, Governments and corporations have a responsibility to define objectives, make policy decisions and take action to preserve our planet and secure a prosperous future for its inhabitants."
Speaking to RTÉ News, Kenny said that Ireland wants to "contribute as part of the European debate" on climate change.
"Sustainability for the future is absolutely central to the decisions that have to be made."
Kenneth Matthews, CEO of the Irish Wind Energy Association, welcomed Kenny's comments.
This UN summit clearly highlights an overwhelming hunger among global leaders including An Taoiseach Enda Kenny for a safe, secure and sustainable energy future.
"Irish renewable energy sources, led by wind energy, are already playing a critical role in the delivery of that clean future, but there's more to do.
"Ireland can be a clean energy superpower, we were recently ranked fourth in a global survey of wind energy leaders carried out by the Earth Policy Institute ahead of Germany, the UK, the US and China."
World leaders
Some 120 world leaders, including Barack Obama and Angela Merkel, attended the summit. Each had just four minutes to speak.
UN Secretary General Ban Ki-moon told delegates:  "Today, we must set the world on a new course … I am asking you to lead."
French President Francois Hollande pledged to donate €1billion to help developing countries deal with climate change issues.
The summit marks the first high-level climate change gathering since a Copenhagen conference ended in disagreement in 2009.
During his brief speech today Kenny also said that Ireland would be signing up to the Global Alliance on Climate Smart Agriculture Alliances (GACSA).
Speaking after the Taoiseach made his comments, Sorley McCaughey, Head of Advocacy and Policy at Christian Aid, said that while the organisation agreed with many of the proposals being put forward by GACSA, it could not endorse it until some of its "weaknesses" were addressed.
There has been a lack of any kind of substantive  engagement thus far with small-scale farmers and their representative organisations, especially those engaged in developing and promoting environmentally sustainable models of agricultural production.
"The conversations so far have been dominated by global policymakers, large-scale farming, agro-chemical and food retailing corporations. This, to us and the people we work with, is a major flaw," McCaughey stated.
Additional reporting: AFP