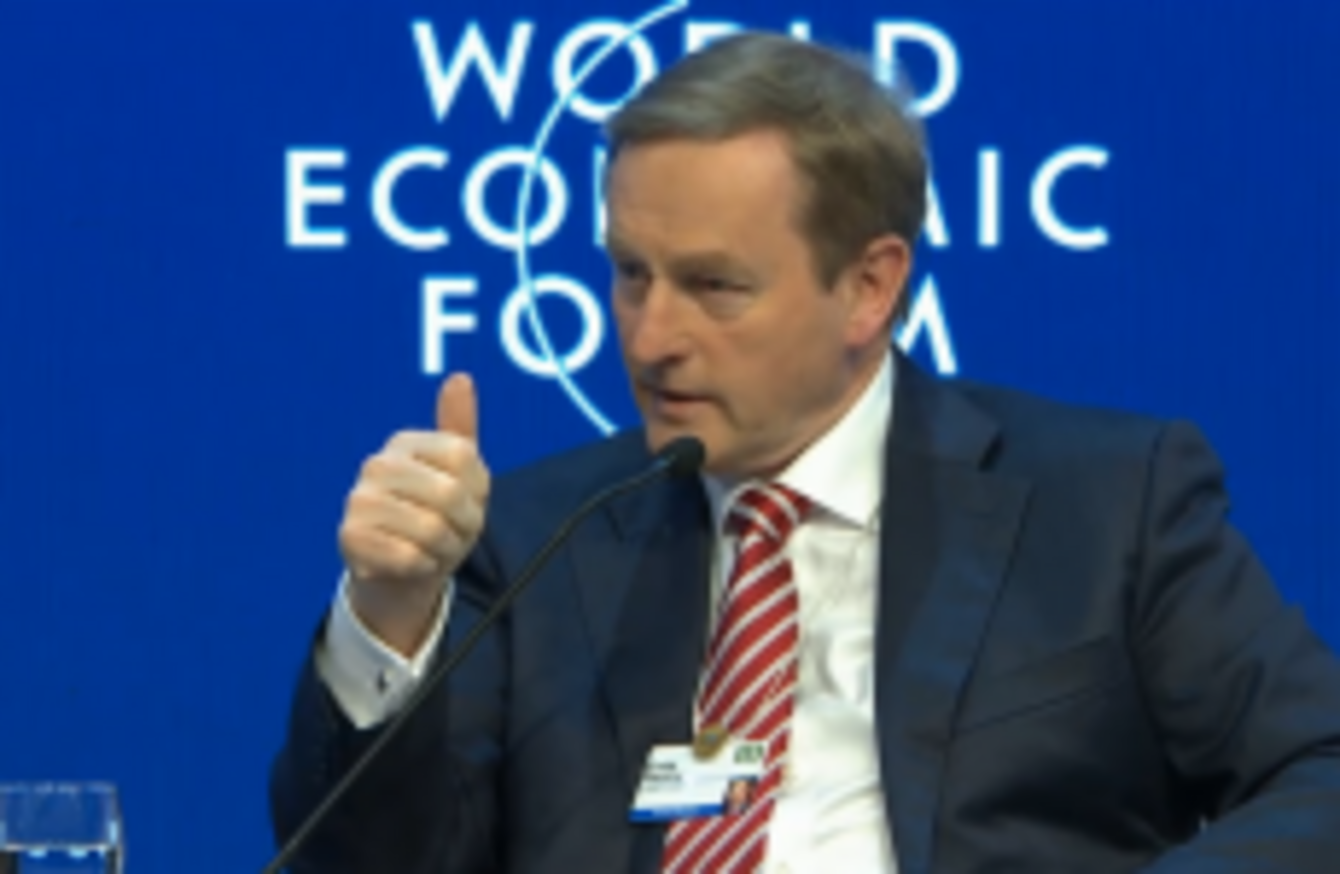 Updated at 12.18pm
ENDA KENNY SAYS Europeans need to work more closely together and follow Ireland's path of "constructive negotiation" to heal the region's economic woes.
The Taoiseach told a gathering of the world's elite in Davos that his government had managed to create stability despite the "unprecedented" problems it inherited.
"Instead of choosing a path of confrontation, we actually chose a path of constructive negotiation with the troika and with the European institutions," he said.
"If there is any lesson in that, it is that European countries have got to work closer as Europeans and with the institutions.
We cannot continue with a Europe where there is a chasm of disconnection between the commission, the council and the individual governments. If you don't do that it leads to extremism on either side which causes social disruption and political instability."
He was taking part in a World Economic Forum session called "Europe's twin challenges: Growth and stability" with his Dutch, Finnish and Latvian counterparts, and Germany's economic affairs minister.
The comments come a few days before Greeks go to the polls in an election which is predicted to end in a victory for the anti-austerity Syriza party, putting the country on a potential collision course with its EU creditors.
'A difficult lesson'
Kenny said Ireland had "learnt a difficult lesson" from its bailout, but it was now able to borrow money cheaply to repay its high-interest IMF loans.
The country's national debt currently stands at about €180 billion and last year the government paid €7.5 billion from its revenues to service that debt.
"We need another three to five years of steady growth and political stability, negotiating with our European colleagues, so that the people of our country actually fell the benefit of our recovery," he said.
That means, in terms of politics, being about people. That young people who left Ireland as emigrants will be able to come home and work in their own country, if that's their choice, with new experiences and new skills."
Originally published at 10.20am