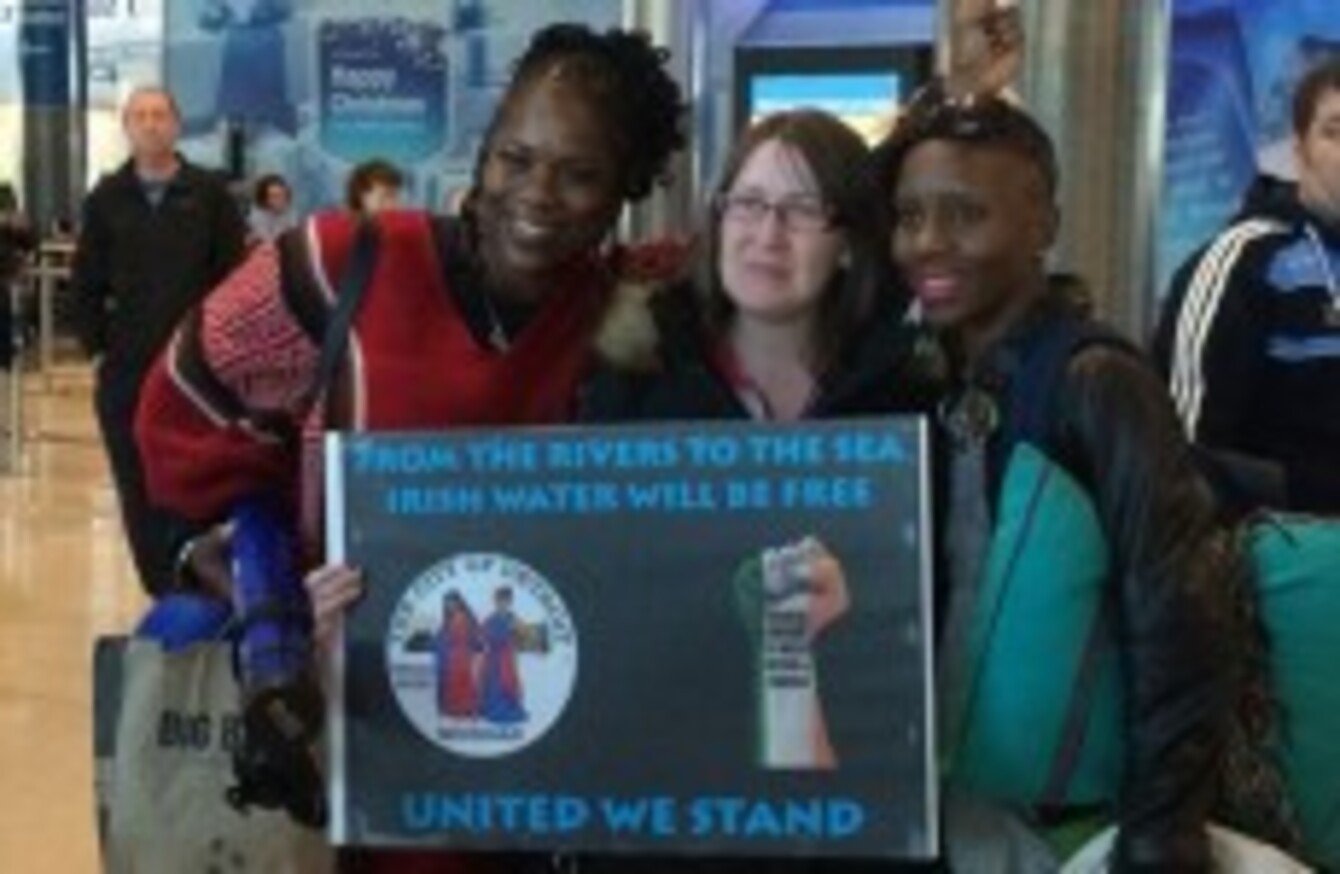 Detroit volunteer group are greeted at Dublin Airport on Sunday
Detroit volunteer group are greeted at Dublin Airport on Sunday
ENDA KENNY HAS said he hopes that those who have travelled from the US city of Detroit for Wednesday's water charges protest enjoy themselves in Ireland.
The Taoiseach was speaking ahead of the Right2Water-planned protest in Dublin this Wednesday in which members of the Detroit Water Brigade will be taking part.
The demonstrators from the US are campaigning against what they say is unaffordable water charges in the Michigan city where water is currently a publicly-owned utility.
The group claims that people who cannot pay have had their water shut off and debt collection agencies have been hired to collect arrears in the wake of its recent filing for bankruptcy.
Kenny said "they're very welcome visitors to Ireland, I hope to enjoy themselves" while speaking at a Fine Gael event in Dublin earlier today.
The Taoiseach said it was not for him to comment on "who's going to march and who's not going to march" on Wednesday when asked for his views on people potentially taking the day off work to take part in the protest.
However, he added:
"I've had information today of buses being sent from various parts of the country where people have their fares paid by particular organisations."
Kenny reiterated that the govenrment had brought "clarity, certainty, affordability and fairness" to the water charges regime with last month's revised announcement on charges where bills have been capped at a maximum of €260.
He said the "issues that caused genuine concerns to people have all been dealt with" and added: "I expect Irish Water to be out there in front explaining the very good story that they have to tell people."