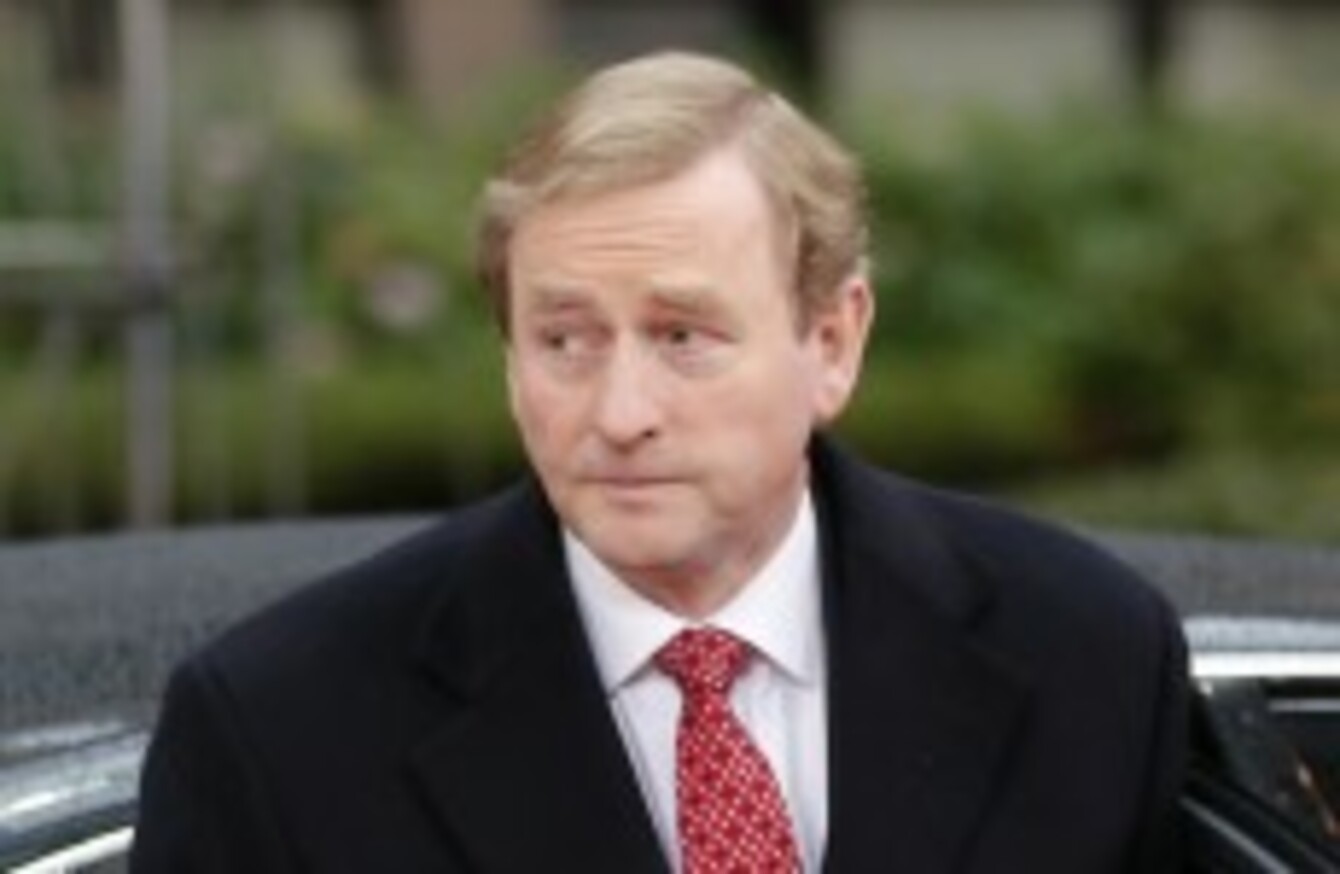 Image: Michel Euler/AP/Press Association Images
Image: Michel Euler/AP/Press Association Images
ENDA KENNY HAS joined a long list of politicians who have had various nasty items thrown at them during protests.
While in UCD today for the opening of a new student centre, the Taoiseach was met by a number of angry protesters – and their eggs.
Luckily for the leader, the thrower's aim wasn't immaculate and both eggs missed their intended target.
FEE (Free Education for Everyone) Ireland has taken responsibility for the action, tweeting:
"#FEE members have egged Enda Kenny in #UCD. No cutbacks! No fees! No Fine Gael TDs! #stopfees"
According to the University Observer, those involved in the incident are being dealt with by Gardaí.
Kenny attended the opening and addressed the gathering despite the close call.
The suspects being escorted out of the building by Gardaí. Image: The College Tribune
Outside the Student Centre earlier. Image: @janegils1
The Taoiseach and Tánaiste's cars have both been egged in separate incidents earlier this year.
Meanwhile, in Waterford students protested outside the constituency office of Labour TD, Ciara Conway.
"Deputy Conway has been a friend of students since before her election to the Dáil. She has lent her support to equality campaigns and she continues to be an advocate for young people," said John Logue, president of the Union of Students in Ireland. "However, on the crucial issue of college fees and the maintenance grant, she and her Labour Party colleagues have been complicit in Minister Quinn's plans to remove supports from vulnerable families and increase the cost of college for all students."