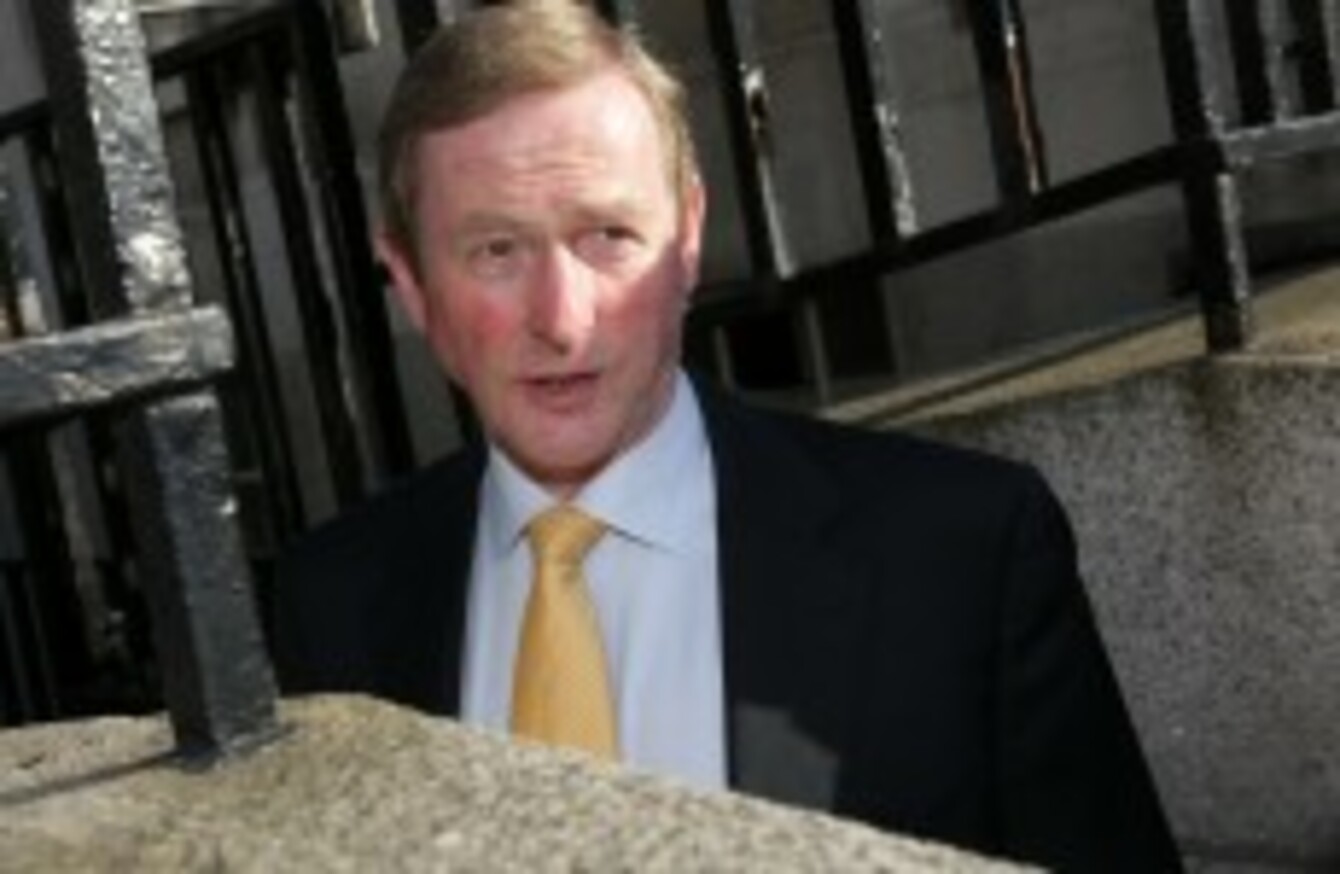 Enda Kenny (File photo)
Image: Laura Hutton/Photocall Ireland
Enda Kenny (File photo)
Image: Laura Hutton/Photocall Ireland
ENDA KENNY WAS not asked to explain his actions in relation to the John McNulty controversy at this morning's Cabinet meeting.
Public Expenditure Minister Brendan Howlin said that neither he nor any of his colleagues in government asked the Taoiseach to explain himself in relation to the appointment of McNulty to a state board days before he was nominated by Fine Gael to run for the Seanad.
"Well I didn't ask for an explanation and the Taoiseach wasn't asked by anybody to explain himself in relation to the actions of the Fine Gael party in relation to the appointment of Mr McNulty to the IMMA board," Howlin said today.
"That is a matter I think which has been explained many times and I suppose will continue to be explained until people have a full and complete understanding."
The issue has dominated the political agenda for over a week with Howlin today announcing reforms to the way people are appointed to state boards in the wake of the controversy.
https://vine.co/v/OmmBT5UMYJJ
Despite no clear explanation as to whether the appointment of McNulty to the board of the Irish Museum of Modern Art (IMMA) was linked to his Seanad nomination, Howlin said this was a matter for journalists to quiz the Taoiseach on.
Asked if he believed there was no connection between the two, Howlin said: "I don't know. That's the matter for you to ask the Taoiseach in relation to the IMMA board. The IMMA board is not something I have responsibility for."
As part of the reforms announced today, every state board vacancy will be advertised on stateboards.ie by the Public Appointments Service which will then recommend candidates for the minister to appoint.
Candidates will have to meet specific and detailed criteria for the role determined by the relevant Minister who will ultimately still have discretion over who can be appointed to a state board.
Howlin said: "I have sought to have a robust, transparent, mechanism in place for all appointments to state boards. I am now satisfied that the government has approved such a system.
"I'm looking forward to over the next number of weeks making that decision a reality," he added, saying he anticipated that the system will take a year to fully implement.