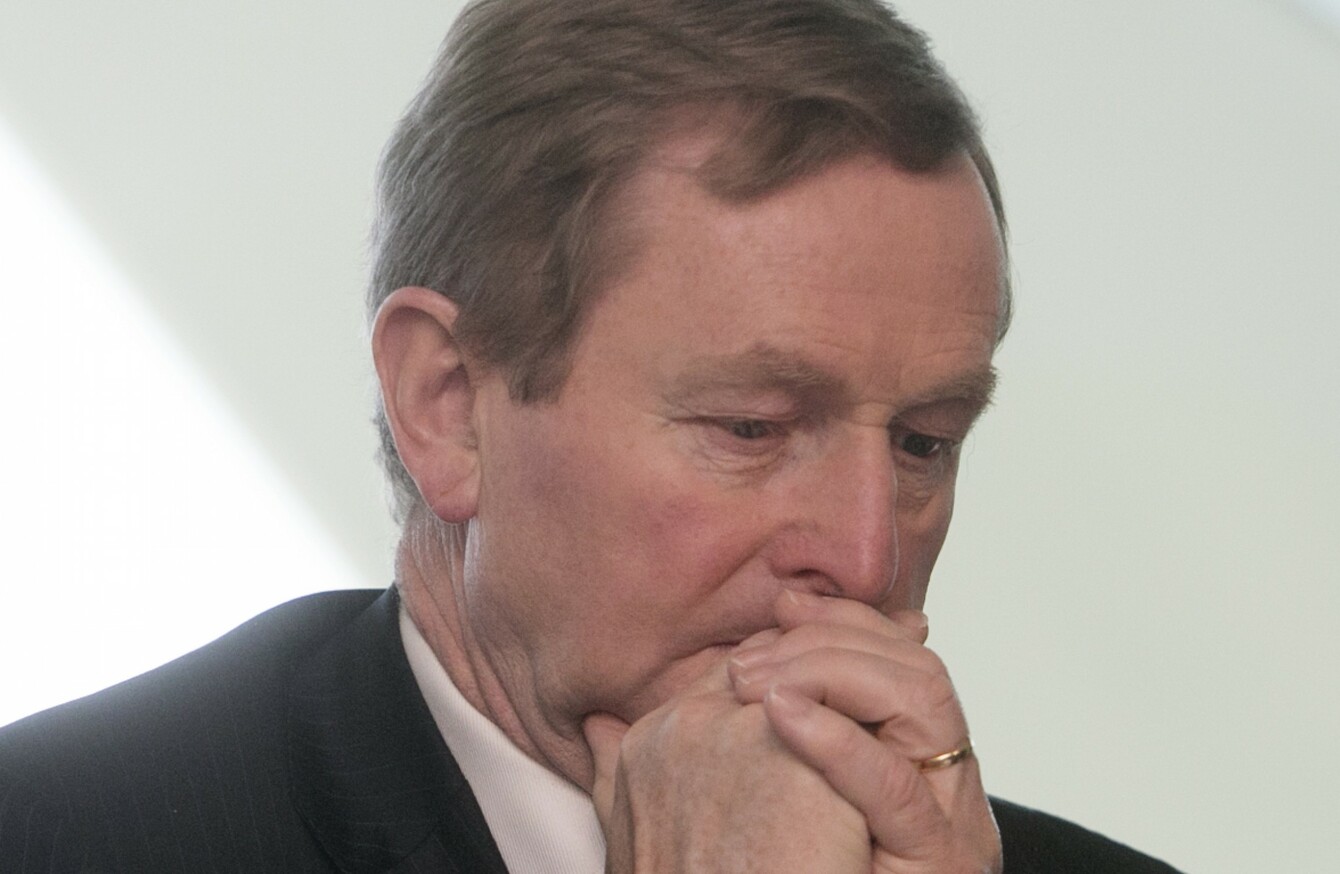 Enda Kenny
Image: Sam Boal
Enda Kenny
Image: Sam Boal
FINE GAEL MINISTER Richard Bruton has said he has confidence in Enda Kenny as the party looks set to suffer heavy seat losses in the general election.
The Jobs Minister was responding to the exit polls which indicate Fine Gael could be on course to lose over 20 seats.
After what has undoubtedly been a bad day for the senior coalition partier, the result is likely to raise fresh questions about Kenny's 14-year leadership of he party.
Privately, some Fine Gael TDs are already suggesting today that Kenny will have to go if the final result is as bad as the exit polls suggest.
Bruton, who tried to oust Kenny six years ago, insisted at the RDS in Dublin that the Taoiseach has done a "tremendous job" in government:
"I have confidence in Enda. Enda did a tremendous job in government and I, as minister for jobs, know the effort he put in to help this economy rebuild its economic base and we now have a solid economic foundation.
Source: Hugh O'Connell/YouTube
He added: "The economy is still crucial to this economy. I think Enda's record in rebuilding this economy is something that people, when they reflect on this, will see as being an extraordinary achievement."
One Fine Gael TD told TheJournal.ie this morning that Kenny would probably resign if the result matched the exit polls.
Asked about the possibility of a Fine Gael/Fianna Fáil government Bruton said there needed to be "a bit of time for reflection" but appeared to rule out a second election.
Asked why Fine Gael had a bad election, Bruton said: "I think it's very difficult for a government that spent three years running a bankrupt economy, imposing hardship on people.
"It's very hard to then turn around to people who are still smarting and say: 'Things are going really well and if you stick with us we can make it happen for you.' That's a hard message to sell."