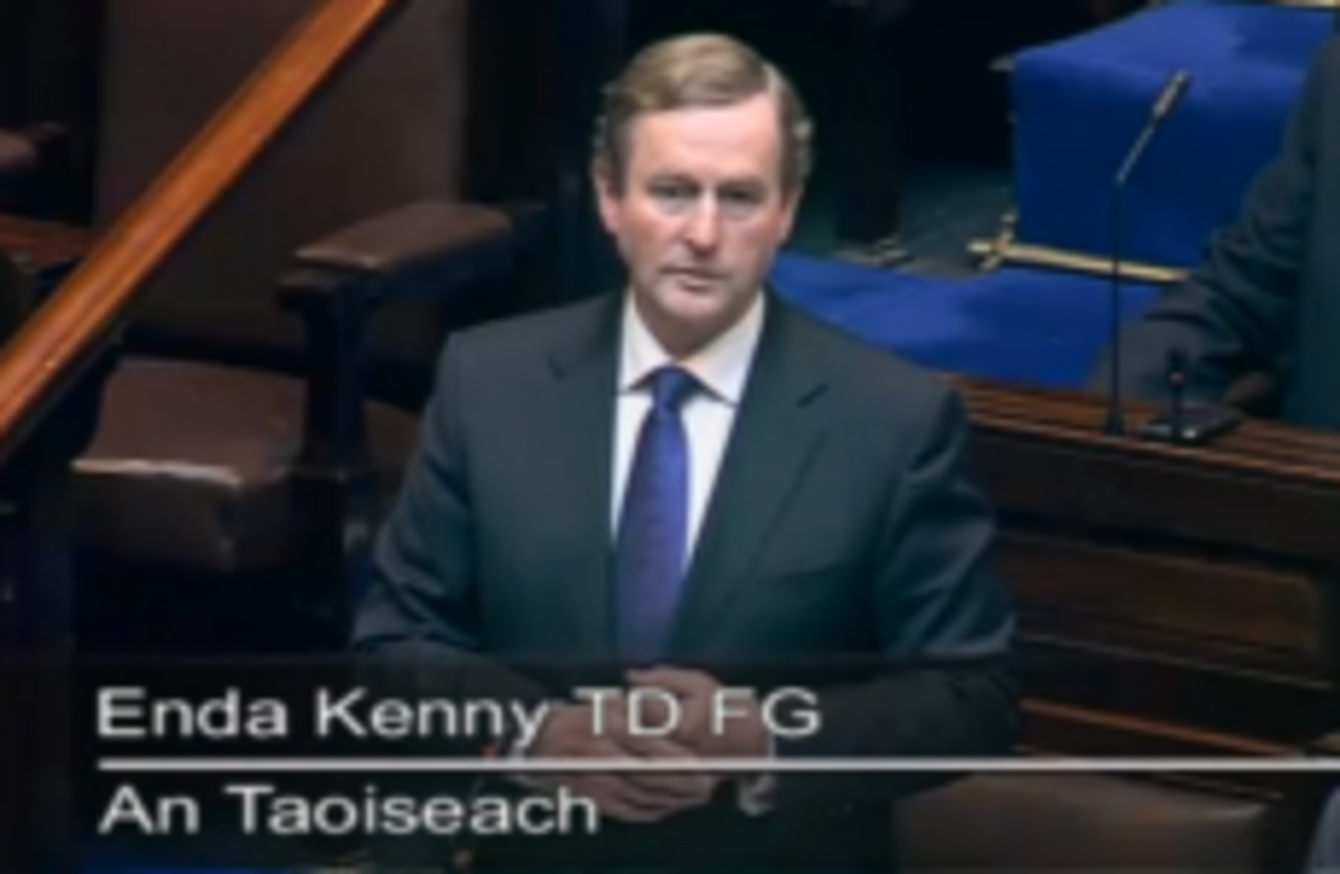 TAOISEACH ENDA KENNY has acknowledged that the farming community is facing issues concerning shortages of fodder following the unseasonally cold weather in recent weeks.
Kenny said that the current issues around fodder shortages were "of acute concern to farmers" and said "clearly fodder is an issue" amid calls from Fianna Fáil for him to set up a task-force to deal with what Micheál Martin said was a "crisis".
Martin pointed out that Kenny did not refer specifically to the fodder shortage as a "crisis" during Leaders' Questions in the Dáil today but the Taoiseach did say that farmers who were experiencing shortages were being provided with feed.
Saying that the "relationship between farmers and their animals is very close" Kenny also said that a "relatively small number" of farmers had been in touch with the Department of Agriculture about fodder issues and insisted that there was no need for "another task force".
"If there is a difficulty with any farmer… he wants to hear about it," Kenny said of the Minister for Agriculture Simon Coveney, adding: "Nobody wants to see farm stock denied or left without fodder in these cases."
He said that Coveney would be meeting with banks and cooperatives tomorrow urging them to be flexible with farmers who are experiencing fodder shortages.
Also at Leaders' Questions, Kenny insisted that cuts to public sector pay in the order of €300 million would still be needed his year saying the rejection of Croke Park II "doesn't alter the fact that the figures and the arithmetic remain the same here".
He said the Minister for Public Expenditure and Reform Minister Brendan Howlin expected a response from trade unions about the possibility of negotiating a pay deal within the next two weeks.
Kenny also said that the government was considering legislation for the X Case but did not indicate when an agreement would be reached on the heads of the bill, saying only that when they were approved the proposed law would be sent the Oireachtas Health Committee.