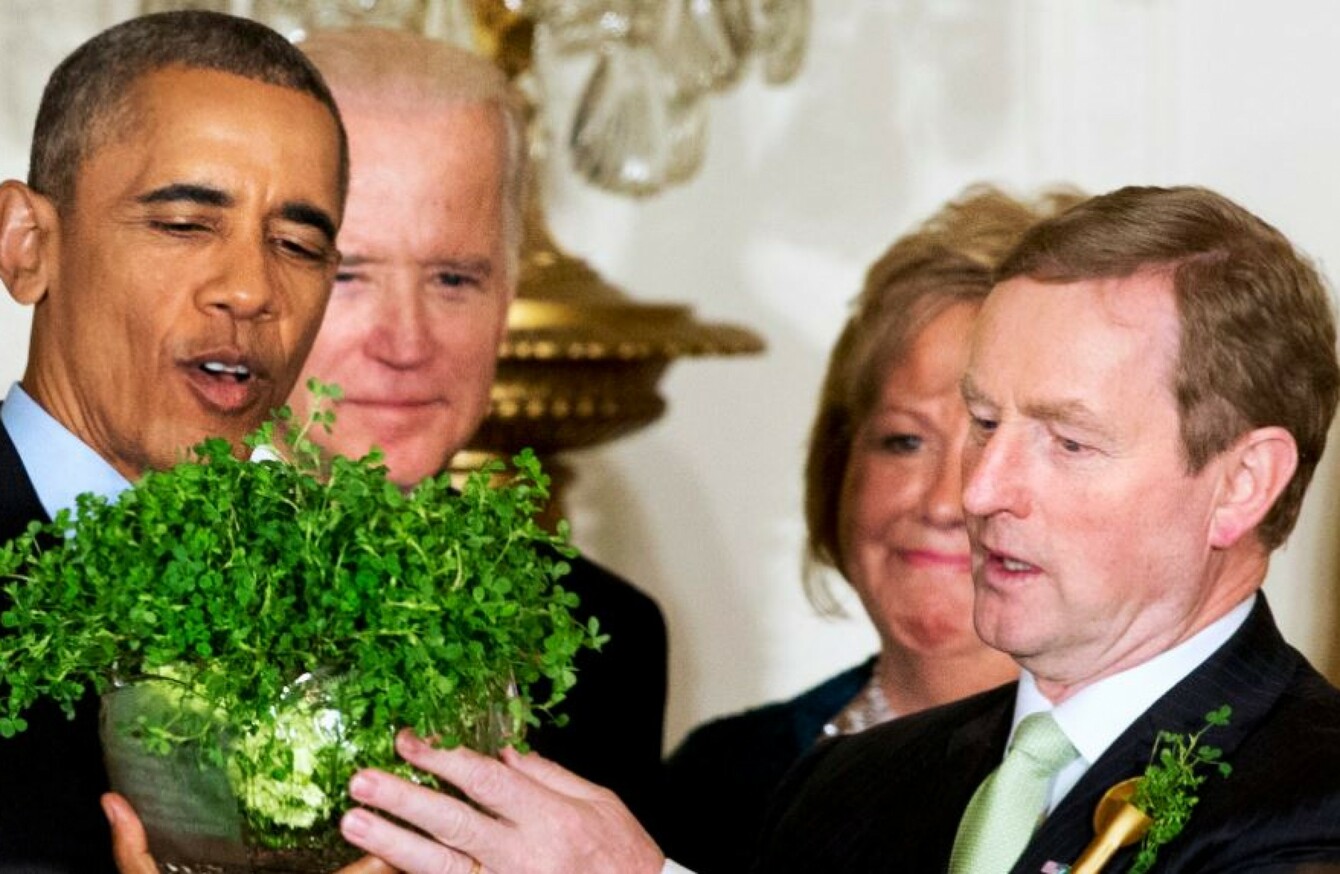 Barack Obama and Enda Kenny
Image: PA Images
Barack Obama and Enda Kenny
Image: PA Images
WHAT DO YOU get for the person who has everything?
A crystal bowl, it seems. That's the Taoiseach's gift of choice for foreign dignitaries and heads of state when he visits them, at least.
To date in 2016, Enda Kenny gave crystal bowls to US President Barack Obama (plus the obligatory shamrock to mark St Patrick's Day), as well as to President of Bavaria Horst Seehofer, King Abdullah of Jordan and Paul Ryan, Republican and Speaker of the US House of Representatives.
The cost of the bowls ranged from €20 to €67.65.
The Lord Mayor of Liverpool Roz Gladden got a photo frame instead, while Obama also got a replica of Michael Collins's cufflinks, made by goldsmith Declan Killen (the priciest gift he gave: €139.50).
The Taoiseach likely got gifts in return, but his department doesn't keep a record of presents worth less than €650.