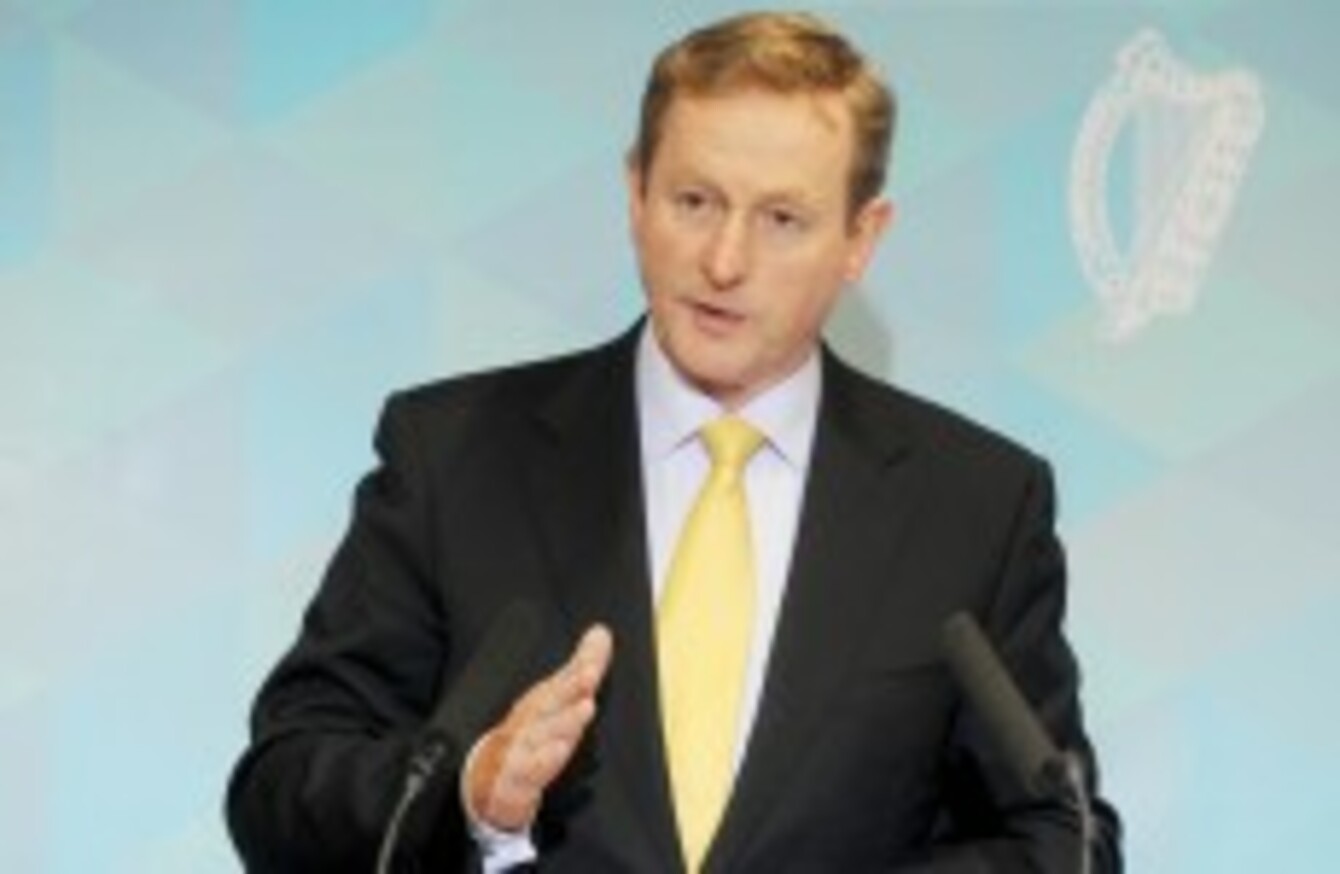 Taoiseach Enda Kenny
Image: Laura Hutton/Photocall Ireland
Taoiseach Enda Kenny
Image: Laura Hutton/Photocall Ireland
TAOISEACH ENDA KENNY has hailed the "resilience" of the Irish people in withstanding the recession and worldwide financial difficulties.
Speaking at an event in Galway last night, Kenny acknowledged that many young people are concerned about their prospects in difficult economic conditions.
But he said Ireland still has "many positives and great potential". Kenny told an audience at NUI Galway:
I know many current students are concerned that they face an uncertain future. However, I believe that there is a resilience in our people that will bring our country through its current difficulties.
The Taoiseach highlighted the role of education, which he said was  a process "at the very heart of Irish society". He added that skilled university graduates were a key asset as Ireland competed with other countries to win investment from overseas firms, saying:
Throughout our history this country has heldlearning and knowledge in high esteem. This is a defining element of Irishlife which has distinguished us for generations. Now, in the globalknowledge economy, we must use our educational skills and expertise to drive innovation and help us achieve a sustainable prosperity.
Kenny was speaking at the NUI Galway Alumni Awards, which saw honours handed to his Cabinet colleague, Attorney General Maire Whelan, as well as business and arts figures including Marie Mullen, the co-founder of Druid Theatre Company.