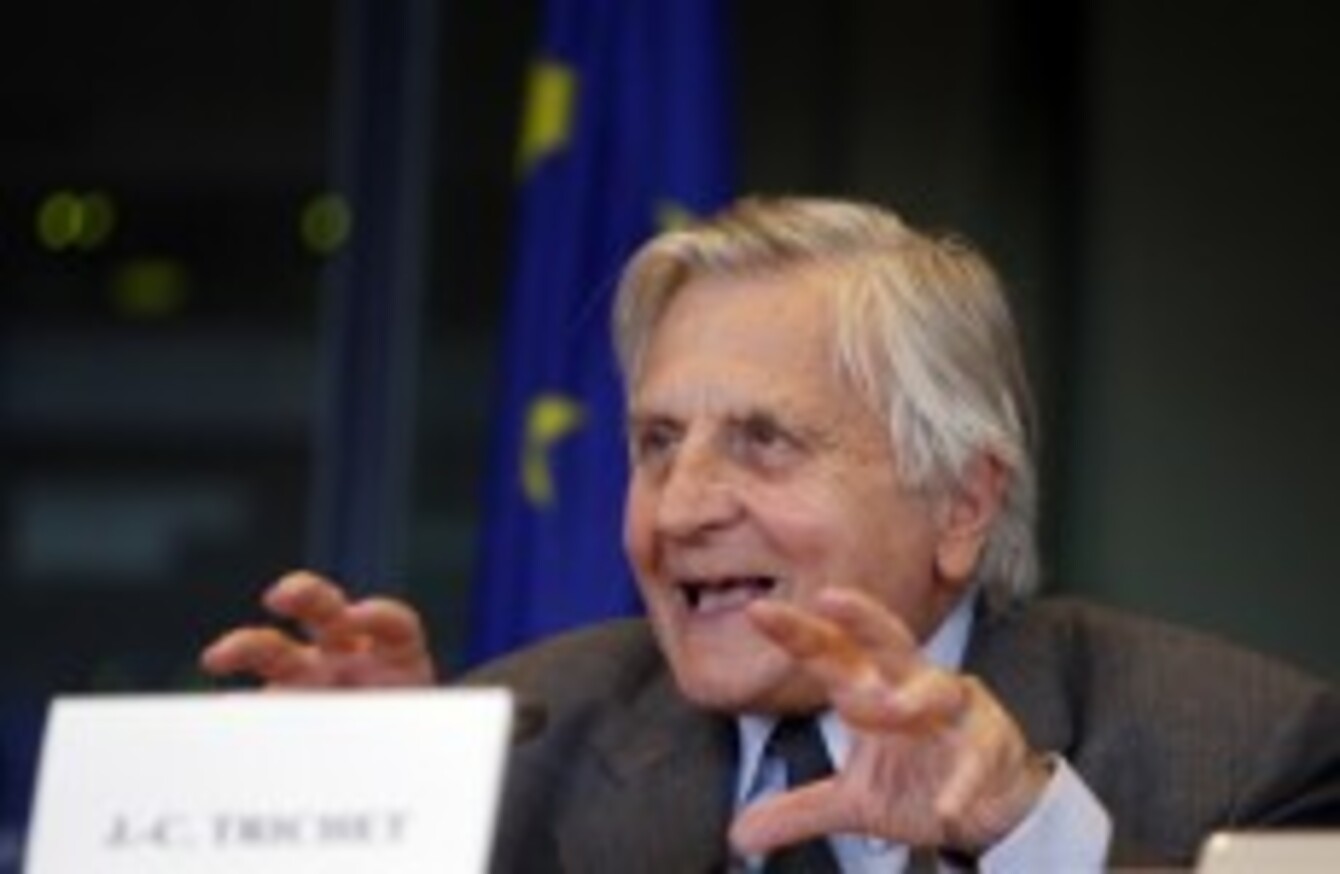 Jean-Claude Trichet is the former president of the European Central Bank
Image: Press Association
Jean-Claude Trichet is the former president of the European Central Bank
Image: Press Association
ENDA KENNY HAS "no responsibility" to tell TDs of his views about former ECB president Jean-Claude Trichet's refusal to appear before the forthcoming Oireachtas banking inquiry, according to Dáil authorities.
The Taoiseach has said he expects political leaders to attend the inquiry, but Dáil questions on the Trichet issue were disallowed by the Ceann Comhairle Seán Barrett this week.
He said: "An Taoiseach has no official responsibility to Dáil Éireann for these matters."
Fianna Fáil leader Micheál Martin had tabled two questions asking the Taoiseach if he was disappointed at Trichet saying he would not be able to attend and for his views on the matter.
A second question asked if the Taoiseach had written to the European Commission to ask if they would change the rules that Trichet claims prevent him from attending in order to allow him to attend the inquiry and answer questions.
Politicians charged with investigating the collapse of the Irish banking system will view Trichet as a key player given he opposed the idea of burning Anglo bondholders and is said to have forced Ireland to issue a blanket guarantee of all assets and liabilities in the banking system.
However, the former banker told Newstalk earlier this month that the ECB's constitution prevents him from attending.
"If the rule was changed, I would apply the new rule," he told Newstalk's Shona Murray. "All decisions are taken collectively by all members and the responsibility of explaining decisions are in the hands of the national governors."
The Taoiseach's office did not respond to a query about about the matter this week.
A spokesperson for Martin said that the latest development does little to allay concerns that the banking inquiry is being used for "political point scoring".
"Any genuine attempt to get at the truth of what happened to the banking sector in this country would see Jean Claude Trichet at the top of the list of potential witnesses," the spokesperson said.
"However, in this Dáil, the Taoiseach simply dismisses questions about his involvement and says he has no responsibility to explain his position to TDs."