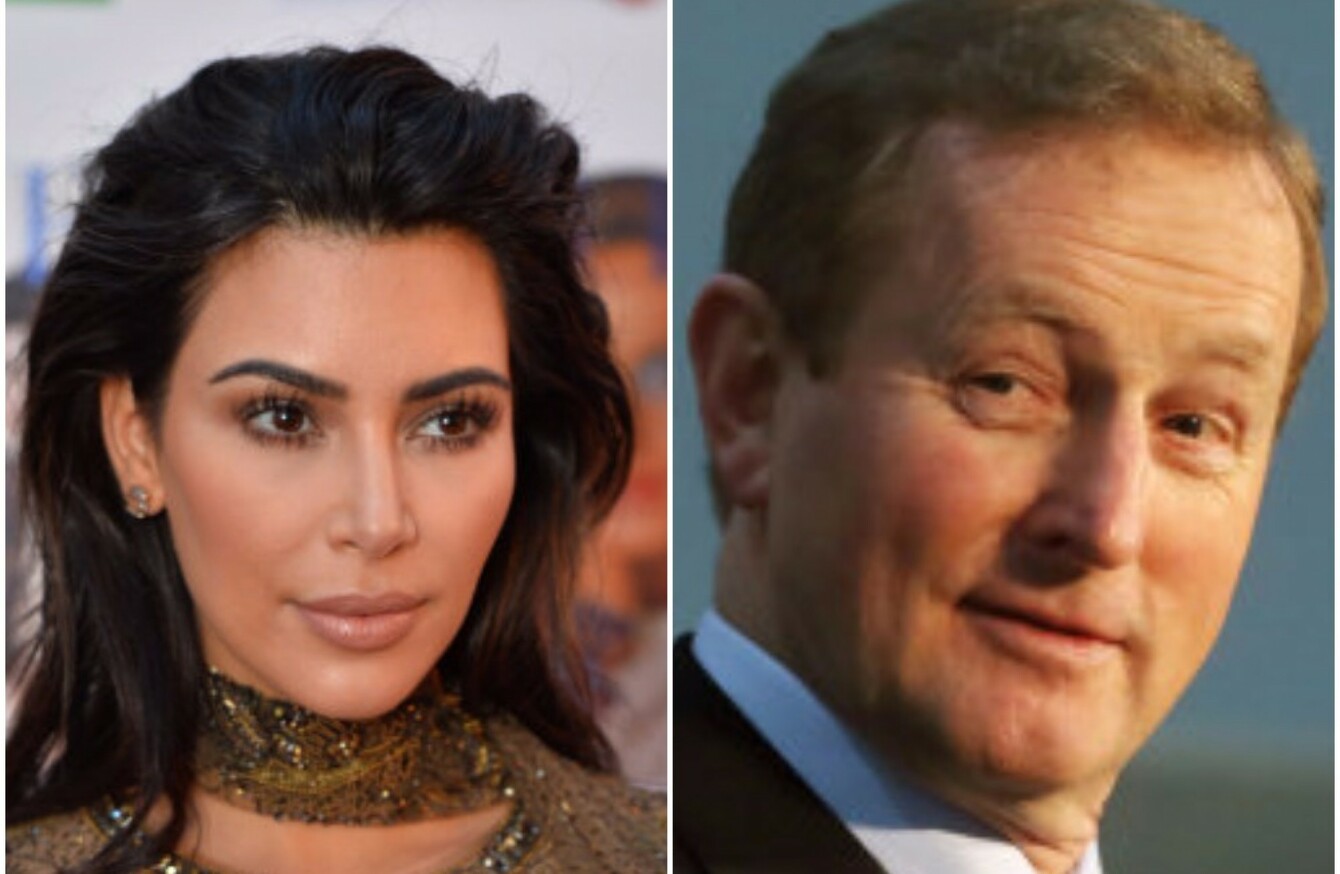 Image: PA Imagines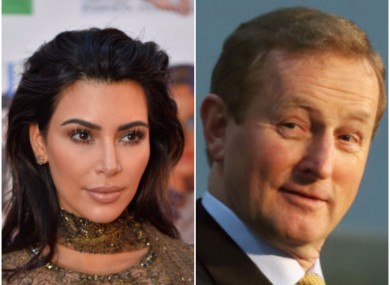 Image: PA Imagines
WE KNOW THAT Kim Kardashian has some grá for Ireland – she did, after all, spend some of her honeymoon with Kanye West here – but after her recent robbery in Paris she might be jetting back here again.
Well, perhaps not – but that's the hope of one Enda Kenny, who extended an invitation to Kardashian while announcing 85 new jobs at Carlow company Netwatch today.
"I was going to say there was a good lady robbed in Paris the other few days [ago] of jewellery," the Taoiseach said in audio which was captured by Newstalk today.
And maybe if they had employed Netwatch they mightn't have been [robbed] at all. Send them a message and say 'over here, we will mind you'.
Kardashian was robbed at gunpoint in an incident involving five armed men while staying at a Paris apartment earlier this week. They took jewellery worth up to $10 million after tying her up and leaving her in the bathroom.
The Taoiseach's off-the-cuff remark was a good plug for Netwatch, and proof that in Kenny's eyes Ireland isn't just the Best Small Country in The World in Which to do Business.
It's also the Best Small Country in the World in Which to Recover from a Terrifying Burglary.
One to put on the CV, surely.