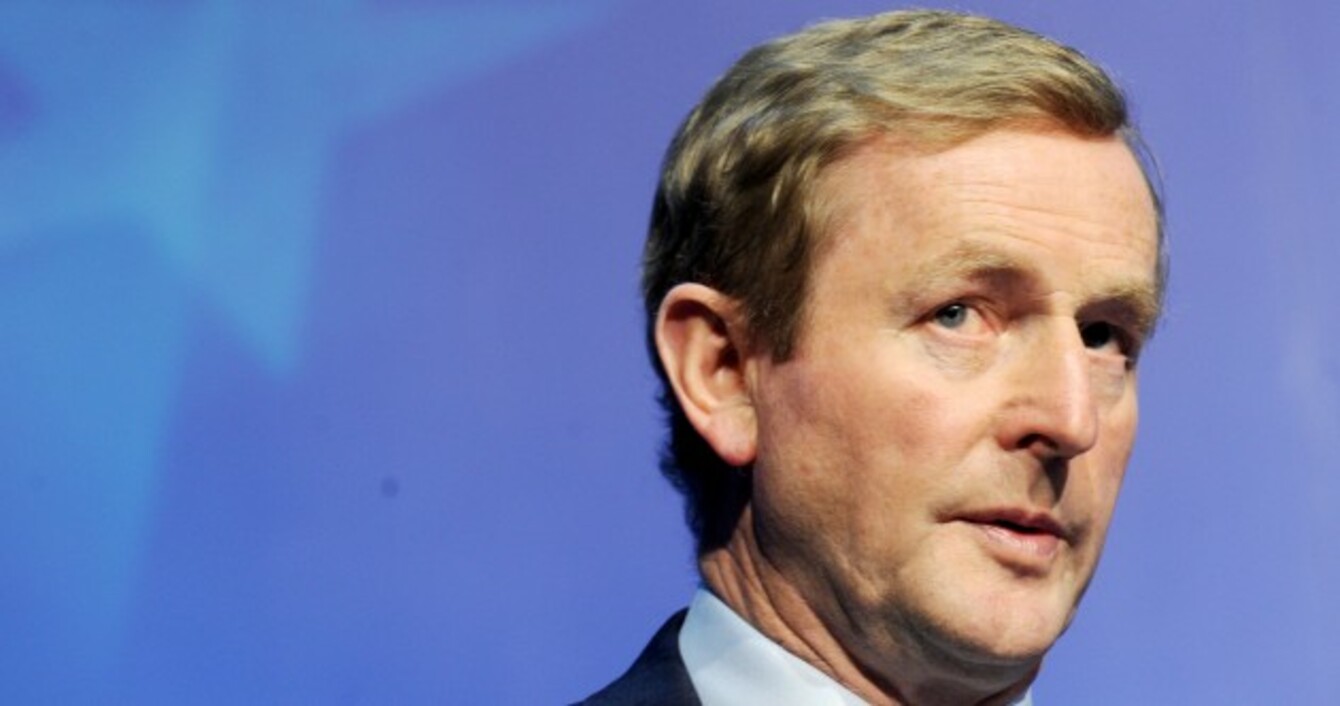 Image: Laura Hutton/Photocall Ireland
Image: Laura Hutton/Photocall Ireland
REPORTS IN BOTH the Sunday Times and the Sunday Independent today indicate that Fine Gael's rank and file are hatching plans to oust Enda Kenny as leader and Taoiseach before the end of the year.
Six back-bench TDs have reportedly drafted a motion to put the timing of any leadership contest in the hands of the Fine Gael parliamentary party, and will apparently remove their support for Enda Kenny should he stay in charge in the aftermath of October's budget.
It's believed that many TDs thought that Kenny would vacate his position as leader once Fine Gael was returned to government at February's election, particularly given the scale of seat-losses seen by the party.
There are no shortage of candidates to take over the leadership – Leo Varadkar, Simon Coveney, and Frances Fitzgerald being the three most likely – but Kenny has more recently suggested that he intends to see out his full term as Taoiseach (although that is not likely to be a five-year one).
But what do you think? Is it time for Enda Kenny to go?
We're asking: Should Enda Kenny resign as Taoiseach and Fine Gael leader, and if so , when?

Poll Results:
No, only when he feels the time is right (2316)
Yes, after the budget in October (2050)
Yes, before the end of the year (1787)
He should see out his full term (1629)