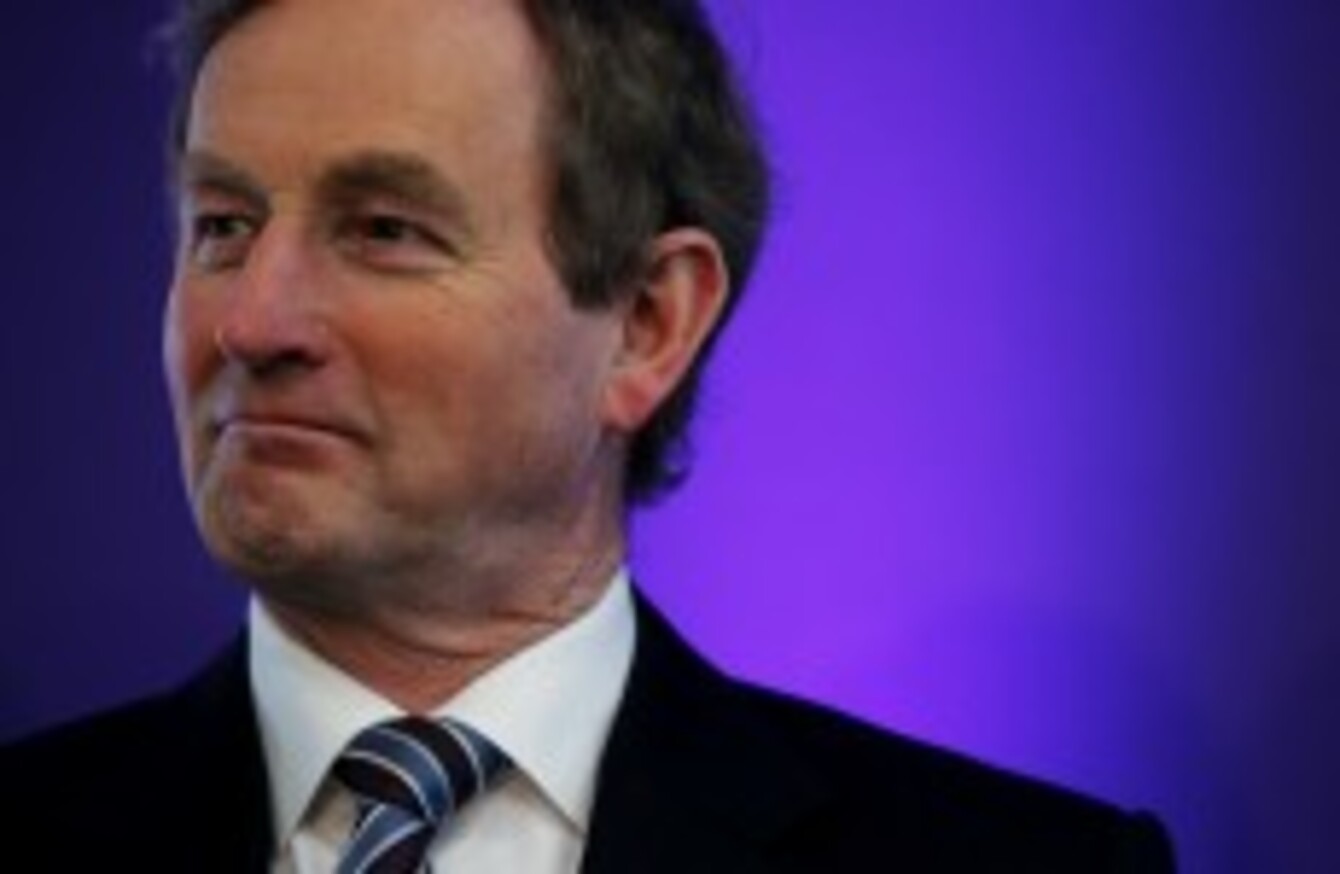 Image: PA Wire/Press Association Images
Image: PA Wire/Press Association Images
TAOISEACH ENDA KENNY said he is confident the marriage referendum will be passed.
Speaking with Newstalk's Pat Kenny this morning, he said the impact of a yes vote on the country would be huge, stating it would "send a big signal about ourselves" that Ireland is a society that has changed.
He recalled times in Ireland when Catholics and Protestants could not marry, or when women had to leave the workforce when they got married.
"We have moved a very long way from those days," he said.
"A no vote would be a huge disappointment."
'Conservative Catholic'
Kenny admitted that a number of years back he would have been described as a "conservative Catholic". He said he didn't have the same interest in the matter as he does now.
"I was born in the 50s conservative, provincial Ireland, put it that way," he said.
However, he said he has seen first-hand what a yes vote would mean to gay and lesbian people.
"For me personally, it is the stories coming across from so many people, in so many ordinary jobs, from so many walks of life that are going to make the difference here."
"The question being asked is about Irish people and extended families saying if this applies in our own case, what are you going to do. If a member of your own family or extended family says I am gay person, I want to get married, I want to have same opportunity as anyone else. Are you going to deprive them of that? Are you going to say no?"
He recounted a story about meeting one mother who was canvassing for yes vote.
One of her children came to her and said: "I am a gay person." She told the Taoiseach that she cried for six months.
"She began to reflect on what the situation was. She said I conceived that child with my husband as we did with all our other children and I brought the child into this world to be loved by our family, and that is what we do.We are all a very happy family. I fully understand the approach and courage that he has in coming to talk to me.Who am I to deny my son the right to marry another man if that is what he wishes to do.That is the question people are being asked on the 22 May. Will you give your authorisation and approval?"
The Taoiseach was also asked if any member of his family is gay. He told Pat Kenny that a member of his extended family in the US, who he had not met, is gay. He said they had written his a letter to thank him for giving the people of Ireland the opportunity to vote on such an important issue.
Registering to vote 
He said the issue is clearly an important one to a lot of people as 40,000 people who have never registered before have signed up to vote, something he said has never happened before.
#Open journalism No news is bad news Support The Journal

Your contributions will help us continue to deliver the stories that are important to you

Support us now
He said other matters that are being raised in the debate have nothing to do with the question being asked.
Kenny said the issue of surrogacy has "nothing to do with this question here". He said it is a complicated issue and the public consultation process is now underway.
"We do not have any regulation or limitation on it at the moment," he said, pointing out that surrogacy is open to anyone presently.
Under the planned legislation commercial surrogacy will be banned, he added.
"There will be a full scale national debate on it."
He said he did not regret omitting it from the Children and Family Relationships Bill, which deals with other matters such as children's rights and adoption.
The question on 22 May is "as direct a question as you can get" said Kenny. He said it is "not about gay and lesbian people – it is about the families and communities".