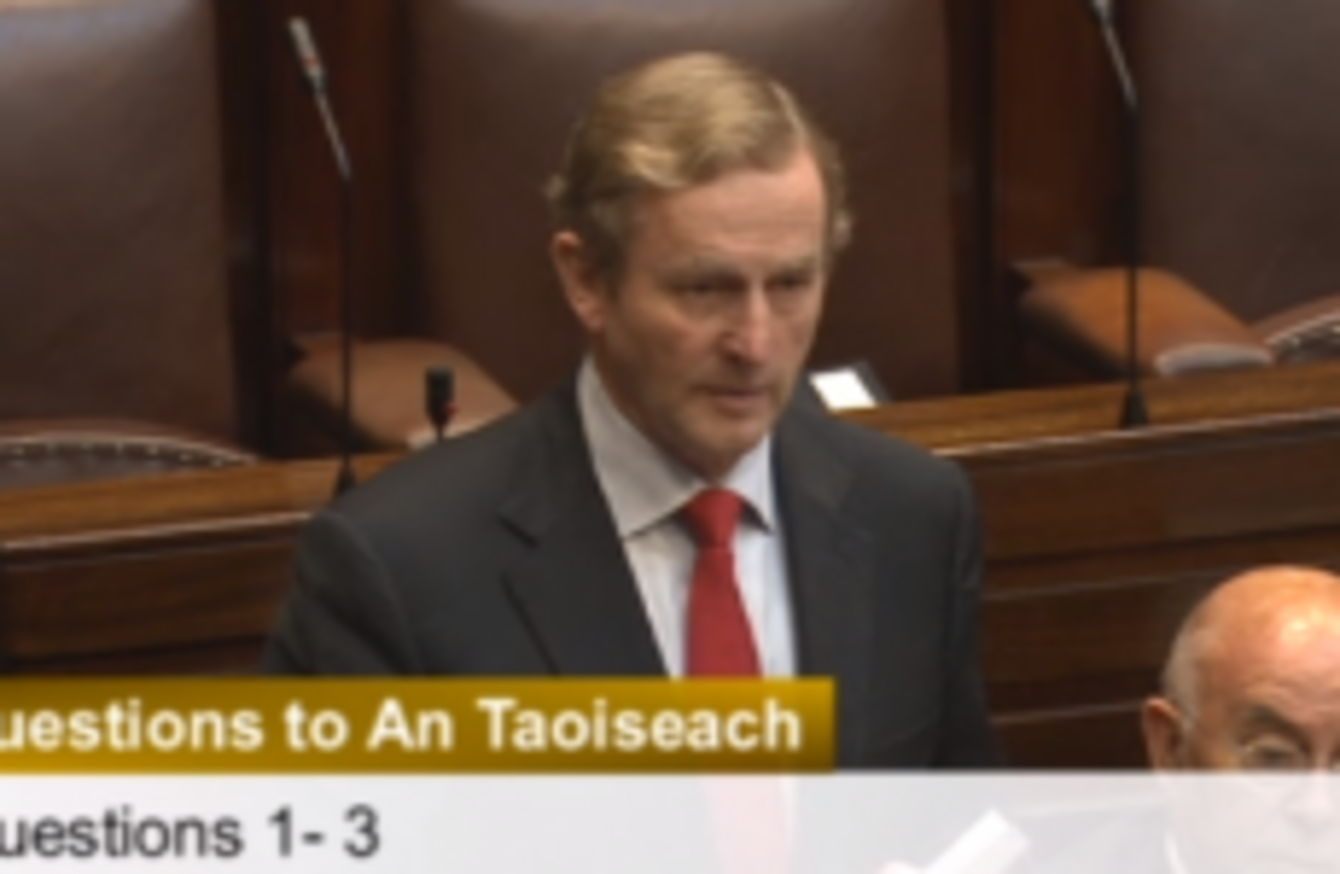 Enda Kenny answering questions today
Enda Kenny answering questions today
FIANNA FÁIL LEADER Micheál Martin has accused the Taoiseach of a "con job" and of adopting tactics that "would make Libertas or Youth Defence blush".
Enda Kenny clashed with Martin at Questions to the Taoiseach in the Dáil this afternoon over a dispute regarding the cost of abolishing the Seanad ahead of next week's referendum.
Martin called on Kenny to withdraw Fine Gael's claim that abolishing the upper house would save €20 million in light of statements by the Oireachtas Commission that it is not possible estimate the net saving that would arise from abolition.
Kenny insisted that the total running costs of the Seanad have been estimated independently and had come to some €20 million including direct costs, indirect costs and pensions.
"These figures stand up, they are the figures set out by Oireachtas Commission and I don't intend to reverse that," he said.
But Martin hit back, saying: "It's a con job Taoiseach… you're adopting tactics that would make Libertas or Youth Defence blush… you just keep on repeating the mantra."
Blatant untruth
Martin said that no former taoiseach would continue to "uphold a blatant untruth like this". Kenny said he did not accept "your assertion at all that this is a con job".
"The €20 million is a figure that is not created by any political party," the Taoiseach said, insisting he stands by the figures and accepts them.
Kenny insisted that Article 28.4 of the Constitution states that the government is accountable to the Dáil and does not refer to the Seanad.
He said he would have no problem publishing information compiled by the unit established in the Department of the Taoiseach to formulate the Seanad referendum proposal.
Later Kenny told Sinn Féin president Gerry Adams that it would be "impossible to reform a system that would still be discriminatory" referring to proposals to reform the Seanad.