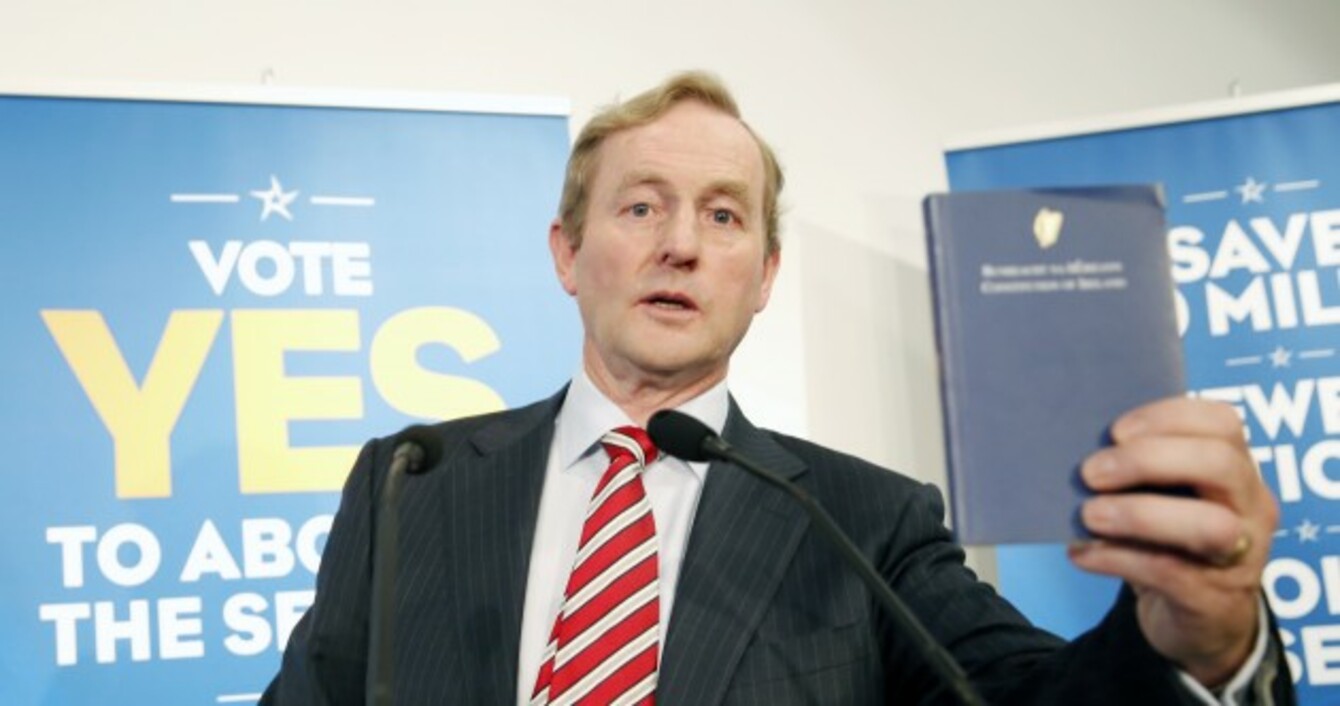 Enda Kenny speaking at the launch of Fine Gael's referenda campaigns today
Image: Photocall Ireland
Enda Kenny speaking at the launch of Fine Gael's referenda campaigns today
Image: Photocall Ireland
THE TAOISEACH HAS been challenged to a TV debate on the abolition the Seanad by Micheál Martin, but Enda Kenny said today a debate can be had at Leaders' Questions when the Dáil resumes.
Martin's challenge came at a press conference launching his party's campaign for a No vote in the 4 October referendum.
The Fianna Fáil leader said he is willing to debate Kenny "on every outlet that will host us".
But speaking a short time later at Fine Gael's campaign launch, Kenny said there would be opportunity at Leaders' Questions and joked that it could not be done at Fianna Fáil senator Terry Leyden's pub.
He also said he was not sure "which Micheál wants to turn up" referencing the Fianna Fáil leader's previous call for abolition of the Seanad prior to the 2011 election.
Martin had earlier said: "I am willing to debate him (Kenny) on every outlet that will host us.
"If he ducks the debate, it will send a message to the people about an arrogant government which already has too much power and doesn't need more."
Responding to questions about a possible TV debate, Kenny said only: "Deputy Martin will have his opportunity at Leaders' Questions."
Like politics? Then why not 'Like' TheJournal.ie Politics on Facebook to keep up to date with all that's happening in and outside of Leinster House.