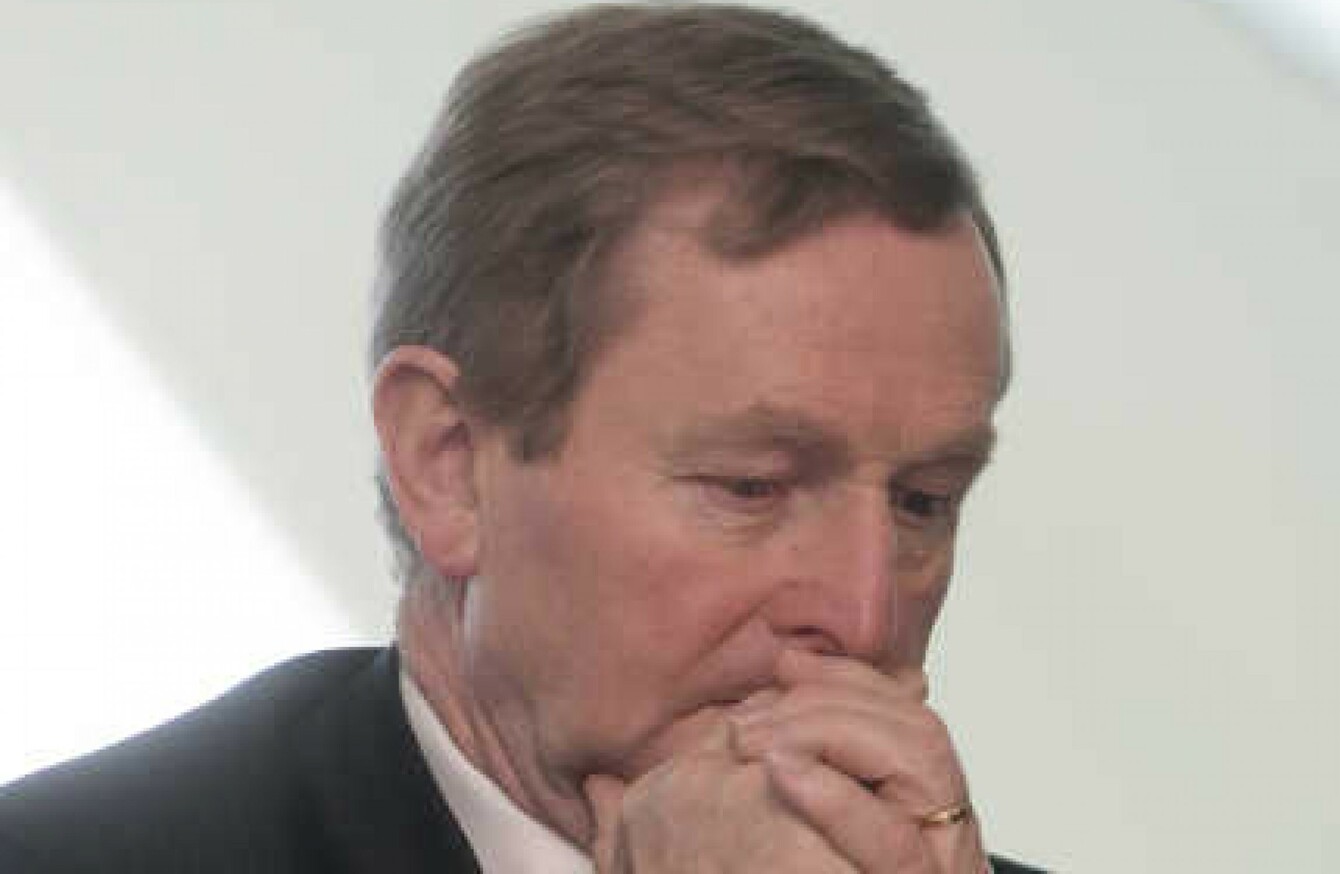 Image: RollingNews.ie
Image: RollingNews.ie
ENDA KENNY WILL decide himself when he should step down as Taoiseach and leader of Fine Gael, the public expenditure minister said, responding to a new poll that shows the majority of voters want him gone by budget day.
Speaking on RTÉ's The Week in Politics, Minister Paschal Donohoe said that the government had achieved a lot since its formation and tried to shift the focus away from questions surrounding Kenny's leadership.
"We are a minority government, we're an underdog government, we're a plucky government here in a Dáil which has strong other parties within it," said Donohoe.
But even in that context we have delivered and will continue to deliver things.
When questioned over whether or not Kenny should step down as leader, Donohoe said:
That's a matter for Enda Kenny as party leader and as Taoiseach.
That's not what is driving what we do.
Donohoe was speaking after the results of a Sunday Business Post/ Red C poll found that over half of voters wanted Kenny to step down as Taoiseach.
The poll found that 57% of voters want Kenny gone as leader of Fine Gael by budget day.
As well as this, 47% of people surveyed said that they believed Fianna Fáil was actually running the country through its agreement with Fine Gael.
Results from the poll also show that Fianna Fáil is now the country's most popular party.
Leadership challenge
The poll results come following a turbulent week for Kenny after he re-appointed Senator James Reilly as the Fine Gael deputy-leader.
This prompted much criticism from party backbenchers, with Kerry TD Brendan Griffin on Monday calling for the Taoiseach to step down inside the next two months.
However, high-profile party members came to Kenny's defence and a "clear the air" parliamentary party meeting was held on Wednesday night to steady the ship.
The latest poll results could now see further pressure piled on Kenny, however.
Also speaking on The Week in Politics, Independents 4 Change TD Clare Daly said that morale was very low in Fine Gael at the moment.
"Now Fianna Fáil are making the decisions and Fine Gael are getting all the blame and all the responsibility," said Daly.
That's the reality. The morale amongst Fine Gael members from ministerial level down is utterly demoralised at the moment.
Independent TD Mattie McGrath – who also appeared on the programme – said he thought that Kenny would confound his critics and remain leader for longer than people expected and that the government was working in its current form.
"I do believe it's working… I see it working on a daily basis where I'm interacting with the party whip," said McGrath.