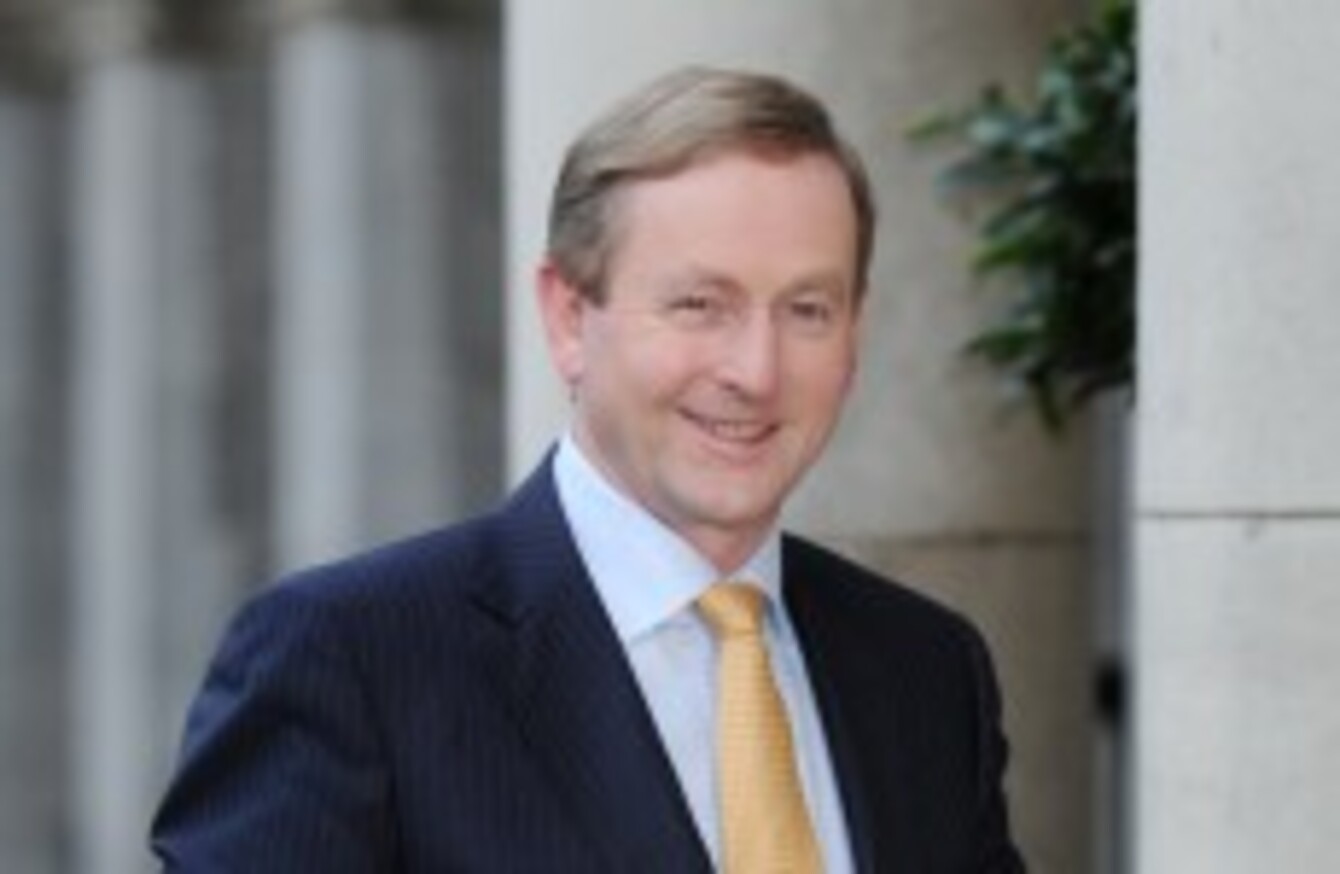 An Taoiseach Enda Kenny (file photo)
Image: Laura Hutton/Photocall Ireland
An Taoiseach Enda Kenny (file photo)
Image: Laura Hutton/Photocall Ireland
Updated 15:40pm
AN TAOISEACH ENDA KENNY has said that Ireland is not moving "into a situation where there is abortion on demand here".
Speaking on RTÉ's This Week programme, he said the debate on abortion was "about women".
"This is about providing the medical are and attention for women who are pregnant," he said.
On the topic abortion and suicide, Kenny said: "If a women presents with mental or psychiatric challenges, the first thing is to give that women the care that she needs."
Confidence in Reilly
On the wider topic of health and, in particular, his levels of confidence in the Minister for Health James Reilly, Kenny said that he still believed that he was doing a good job.
"Minister Reilly has an enormous amount of work to do," he said. "That trio [Reilly, along with junior ministers Alex White and Kathleen Lynch] are leading the structural changes that need to be made."
He [Reilly] has always had a genuine personal concern for putting patients first. This is a long and challenging role.
Promissory notes
The Taoiseach remained confident that Ireland would secure a deal on promissory notes before the next payment is due to be made at the end of March.
"I'm always an optimist," he said. "I don't contemplate not getting a deal." Describing the situation in Ireland as "unique" and "very special", he said that a failure to secure a deal would make it very difficult to exit the current bailout programme.
Restructuring this has been a major issue for government. The reason it has taken so long is that it is very complex and highly technical.
Responding, Sinn Féin leader Gerry Adams said that Kenny "had nothing new to say which would give hope to those citizens suffering deep hardship and distress".
"Mr Kenny tells citizens, patronizingly, that the issue of the promissory note is 'very complex and very technical'," Adams said. He went on to say:
In reality it couldn't be more straightforward - this government needs to stand up for Irish citizens and stop using public money to prop up banks and bankers. It needs to put the interests of Ireland first in any negotiations at European level.