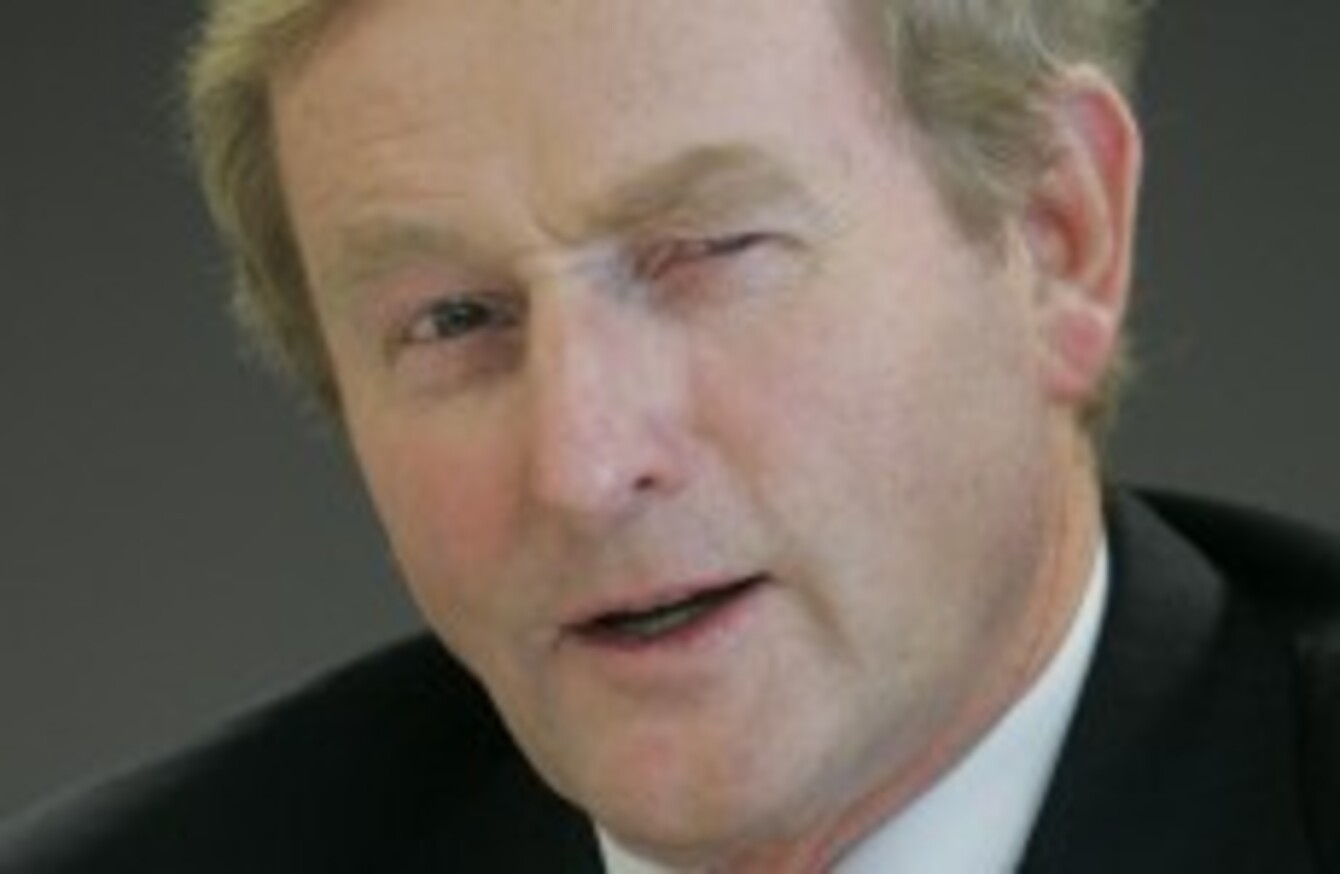 Image: Mark Stedman/Photocall Ireland
Image: Mark Stedman/Photocall Ireland
THE TAOISEACH HAS said that the Government will not tolerate any more construction disasters such as pyrite-filled housing estates and the giant fire hazard that was Priory Hall.
Enda Kenny made the comments while addressing the Grant Thornton Annual Property and Construction Conference, which was held in Croke Park this morning.
"A big part the Government's recovery plan is to support a sustainable recovery in the construction sector," Kenny said.
"The spectacular crash in the sector has caused widespread hardship and ruin for many and acted as a drag on the economy.
"Nobody wants to go back to the bad old days of the construction and property boom.
That won't benefit the country, young families or the sector itself.

In rebuilding a construction sector based on excellence and quality we have to stand up and confront the major deficiencies in the sector that tolerated poor standards through a weak regulatory and enforcement regime.

We will not tolerate any more Priory Halls or pyrite housing estates.
In 2011, some 300 residents were forced to leave their homes over fire safety concerns at the Priory Hall housing complex, built in Donaghmede by developer Tom Feely.
After a long-running legal battle, residents eventually reached a deal with stakeholders in the estate. Refurbishment works began on the property earlier this year.
Funding for developers
The Taoiseach noted that "the days of developers accessing 100% debt finance from banks are over."
As we know this reckless approach to credit led the construction sector, the financial sector, and the wider economy off a cliff when the downturn hit.

Any developers under the illusion that they can wait for these old financing conditions to return will be waiting a long time.

We need new thinking and new, more sustainable, approaches, including a more central role for equity financing.
In this regard, Kenny said that a High Level Working Group chaired by the Department of Finance was established under Construction 2020 to examine "sustainable models of bank and non-bank financing for the construction sector".
Kenny noted that the Central Bank is currently consulting with stakeholders on the merits of "imposing new, prudential limits on mortgage lending by regulated banks".
Earlier this month the body announced that homebuyers will be required to raise 20% of the value of a property as their deposit.
The Taoiseach said that the Government was also considering introducing a mortgage insurance model to support first-time buyers. A similar initiative alrwady exists in the UK, Finland and Canada.
Kenny added that there were signs of growth in construction, with 3,600 new jobs created in the sector in the last year.