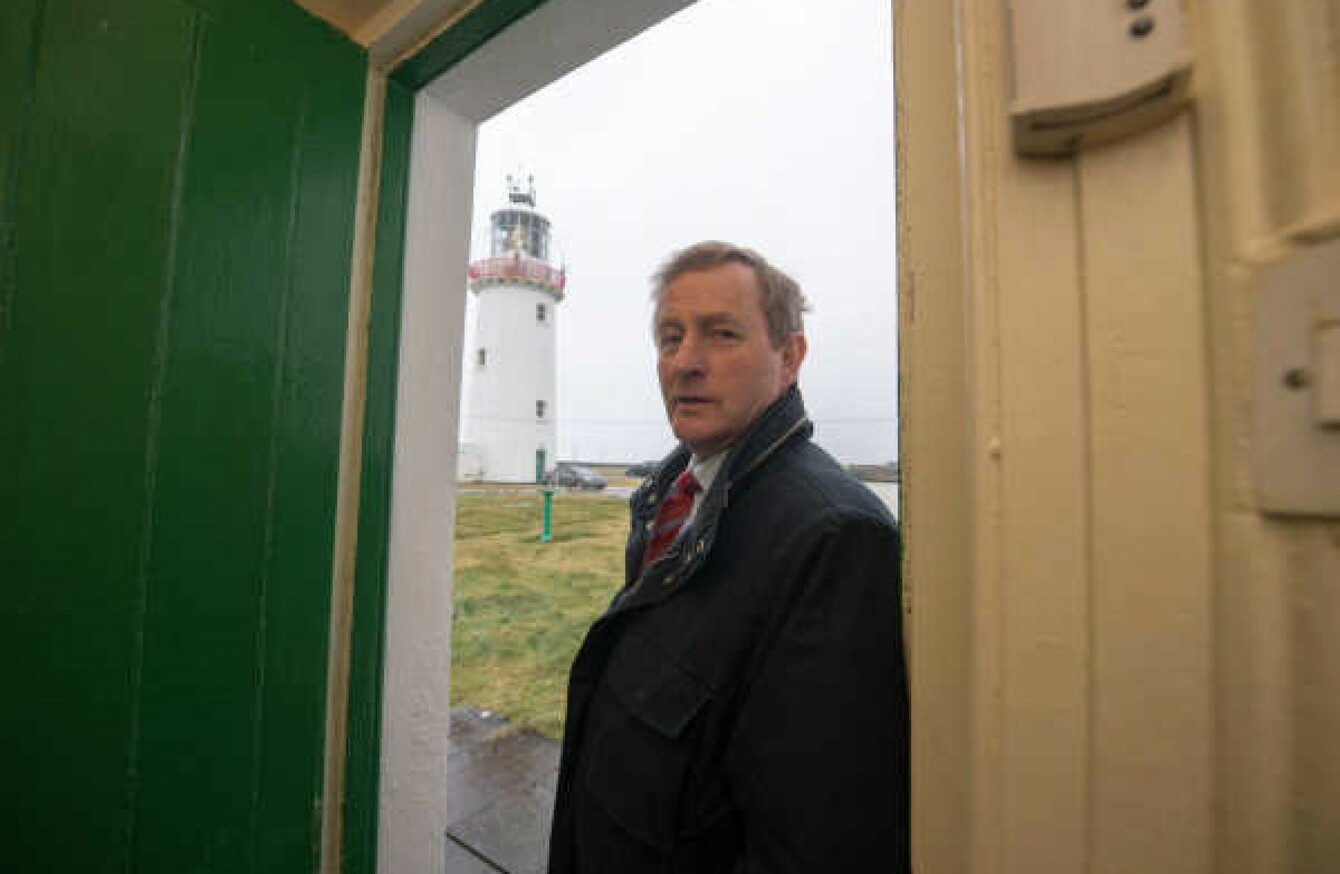 Enda Kenny on a visit to Loop Head lighthouse before the election
Image: RollingNews.ie
Enda Kenny on a visit to Loop Head lighthouse before the election
Image: RollingNews.ie
NEW FIGURES ON the amount of money Ireland took in tax last month will come as bitter news to the outgoing coalition.
The new numbers show 7.1% growth compared to the same period from the previous year.
Despite this, the figures are slightly behind what had been projected in the government targets.
This positive macroeconomic detail comes as somewhat ironic proof that the policies of Enda Kenny's Fine Gael seem to be helping to 'keep the recovery going' – a factor that made little difference in a general election that saw the party suffer heavy losses.
What exactly is in the Exchequer returns?
Besides the yearly growth in tax, weaker-than-expected VAT receipts were shown to have dragged the figures off targets that had been set out in Budget 2016.
Government spending was also shown to be down 7% on the figures from 2015.
So far this year, a general government-related deficit of €88 million has compared to a €980 million deficit across 2015.
Outgoings
So far in 2016 spending is behind expectations with a drop of 0.7% on what had been projected.
While spending on social protection is broadly what had been expected, spending across other departments was €74 million below target.
In its analysis of the figures today, Davy said that the country was roughly on course to hit fiscal targets set by the government; also that changes in policy implemented by the next government will likely not be felt until 2017.