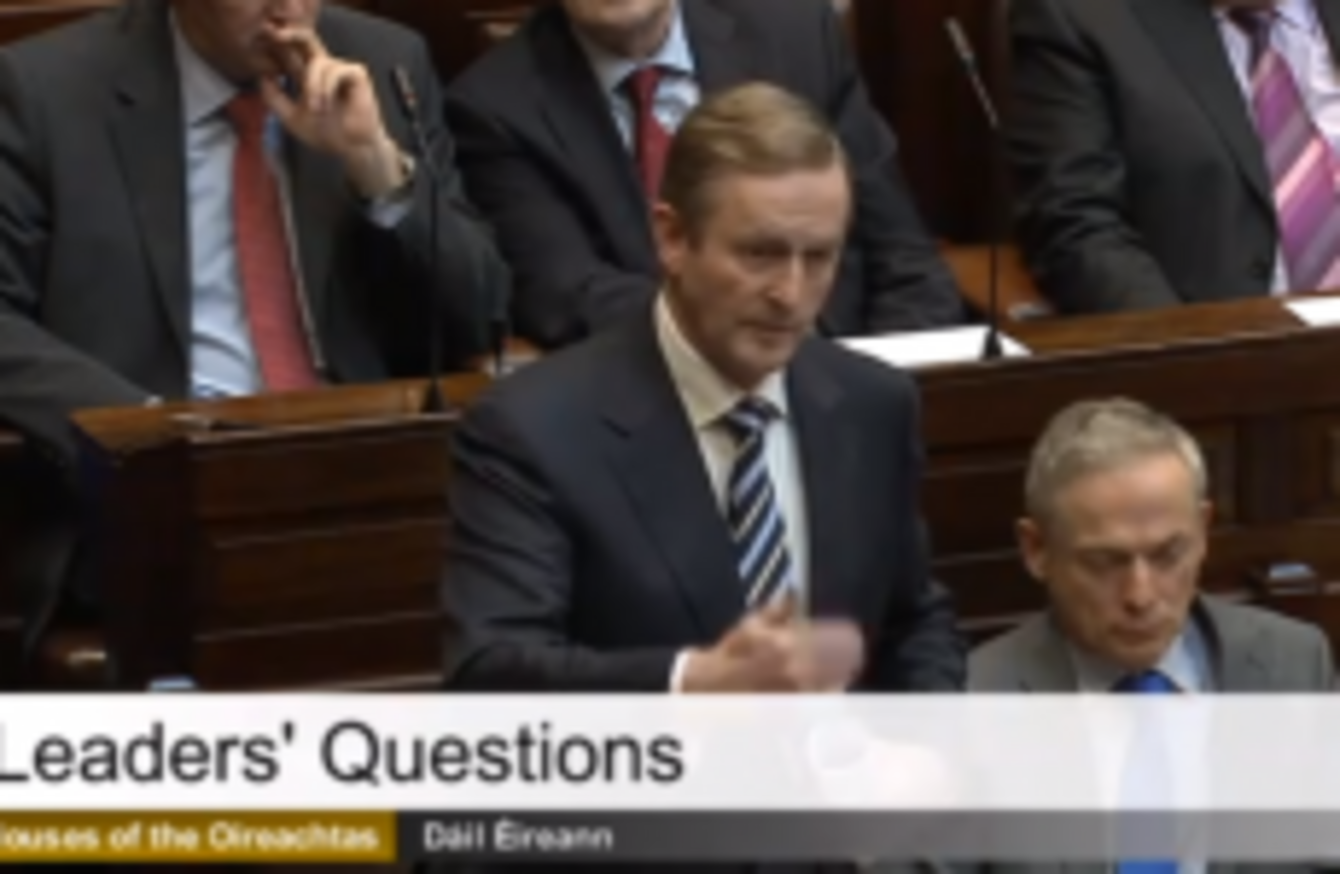 Image: Oireachtas TV
Image: Oireachtas TV
THE FAMILY OF the late mother of two, Sylvia Roche Kelly, fear another cover up in relation to how gardaí handled her killer prior to the murder.
According to Fianna Fáil leader Micheál Martin, who met them yesterday, her mother and sister "want answers to what happened".
"They are entitled to basic and straight answers," he told Taoiseach Enda Kenny during Leaders' Questions in the Dáil this afternoon.
Jerry McGrath was out on bail when he killed Sylvia Roche Kelly in December 2007. Eight months earlier, he been arrested for a brutal attack on taxi driver Mary Lynch in Cavan. Between April and December 2007, he had also been arrested for the attempted abduction of a five-year-old child from a house in Tipperary. He was again bailed after this incident.
Kenny said that he appreciates that the issues brought up in relation to the dossier he received from Martin, which contained allegations of mishandling a number of cases made by whistleblower Maurice McCabe, are "important and sensitive", as well as "very painful for families and victims".
He conceded that the events of the past few weeks had "weakened and undermined" the public's trust and confidence in Ireland's policing system and that it needed to be rebuilt.
"The best way to do that is to establish the truth," he said, announcing the appointment of barrister Seán Guerin SC to assess the various issues and allegations that have been made by McCabe since 2008.
Kenny did not rule out the establishment of an independent Commission of Investigation which Opposition leaders have called for in recent days.
"If [Guerin] recommends a Commission of Investigation, this will be done," he said.
Kenny was explicit in noting that he had decided to propose the appointment of an SC and the Cabinet approved.
Martin, and his Sinn Féin counterpart Gerry Adams, both reiterated those calls for an independent inquiry this afternoon, stating that it would be the only vehicle with the proven capacity to deal with these "very, very serious matters".
The Fianna Fáil leader said he noted that the commission was not ruled out but added that he would be "happier" if Guerin was appointed to scope out the basis of an inquiry.
"That would be a stronger position," he said.
Adams was also critical that politicians have to learn about government decisions through the media, rather than in the Chamber after a debate.
Kenny hopes that Guerin will report back to him before Easter but warned that there was "a lot of paper here".
He said he "didn't show that material to the Tánaiste…or to anyone else" and that the SC's report will come directly to him. He will lay it out before the Dáil on the same day it is received, he promised.
The Fine Gael leader told the Dáil that "we now have to find out the truth of the matter" as McCabe's version is different to the "thorough investigations" of the DPP and Garda Commissioner relating to 11 of the 12 cases mentioned by McCabe in his dossier.
Kenny said those probes concluded that 11 of the 12 allegations were "groundless" with no evidence of criminality and that no prosecutions should be brought.
There will be statements on the whistleblower issues all day in the Dáil tomorrow with a break for Leaders' Questions at noon.