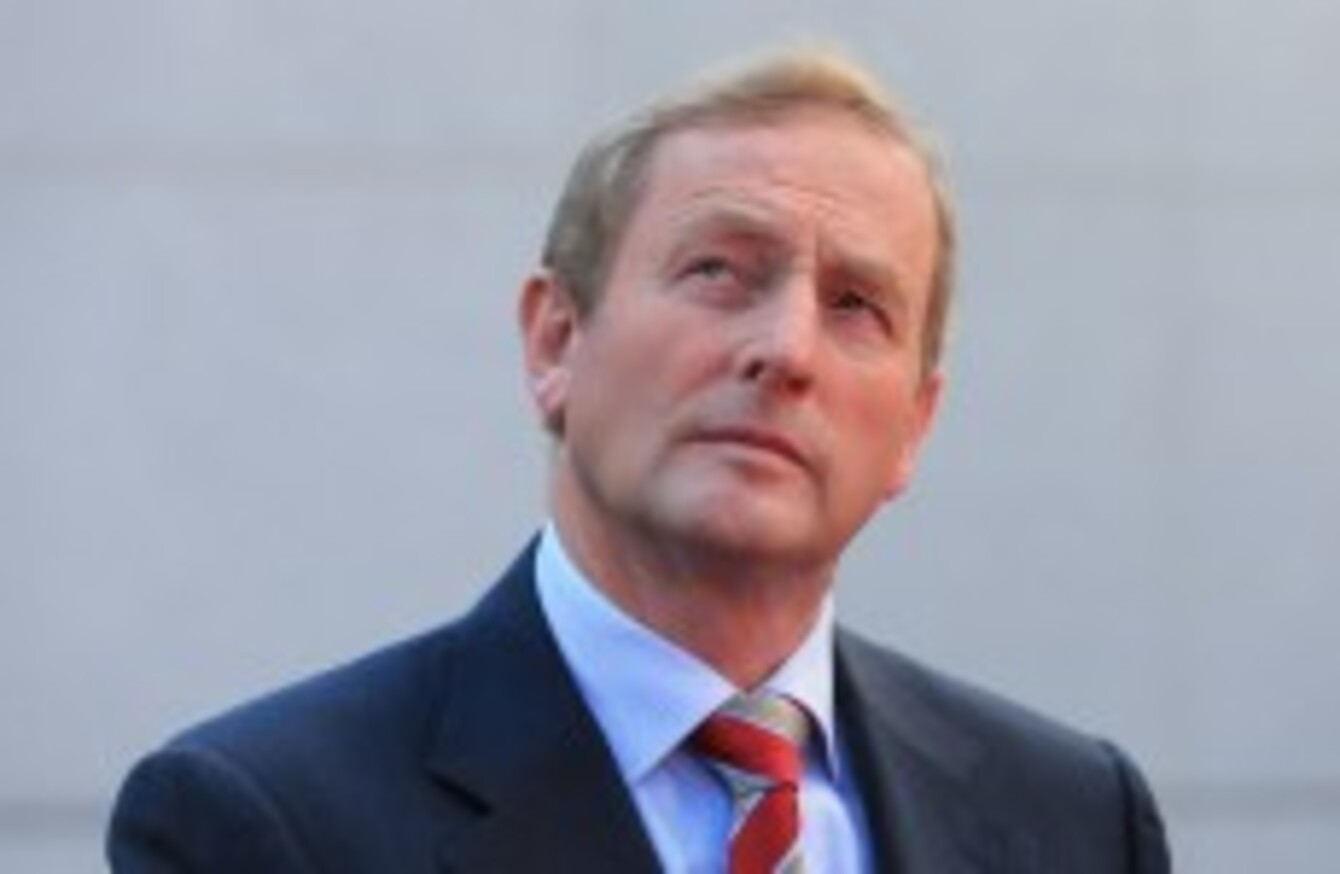 Taoiseach Enda Kenny
Image: Niall Carson
Taoiseach Enda Kenny
Image: Niall Carson
TAOISEACH ENDA KENNY has promised a cut to marginal taxation on most income in the coming year.
Speaking at a special Thanksgiving lunch in Dublin hosted by the American Chamber of Commerce, Kenny said that from January, the marginal rate of tax on earnings below €70,000 will be cut from 52% to 51%.
Tax 
He also confirmed that in the Budget next October, the Government will reduce the rate of tax for middle income workers to at most 50%.
"If re-elected" Kenny said his Government will reduce the rate of income tax further in subsequent budgets.
We understand that Ireland's high rates of personal taxation are something that has to be addressed if we to remain internationally competitive for highly skilled mobile investment projects. I said before the budget that the 52% tax rate is anti-employment, anti-enterprise and anti-investment.
He said that this year's Budget was the first year of a multi-year programme to reduce "damaging taxes on work".
Kenny added that from January, all those in employment and self-employment who pay tax can expect to have more in their pocket.