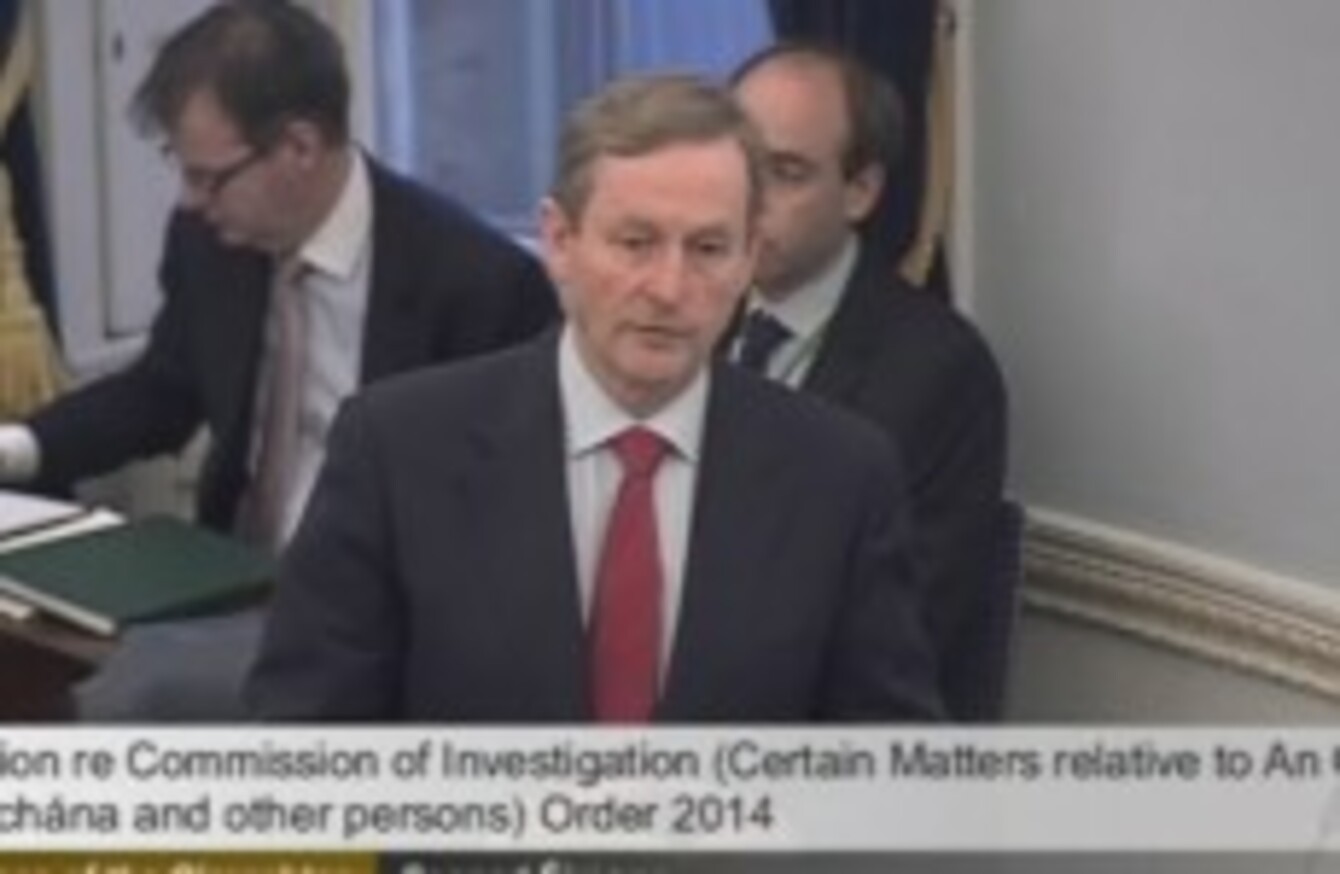 Taoseach Enda Kenny
Image: Screengrab/Oireachtas TV
Taoseach Enda Kenny
Image: Screengrab/Oireachtas TV
THE TAOISEACH SAID in the Seanad yesterday that he has received details of "three dozen" allegations of garda wrongdoing.
Addressing the Seanad on the terms of reference into the investigation in to An Garda Síochana he said the original allegations made against the force and the implications of these were "potentially of such gravity that the Government decided to establish a statutory Commission of Investigation to examine all matters of public concern relating to the issue".
He said since then three dozen allegations had "come across my desk" stating, "I have no idea if they are true or not".
Date back years
Kenny said the some allegations dated back many years.
"It's difficult to know the truth in all these matters," he said.
Many members of the Seanad said that allegations made against the gardaí brought great concerns to the public and that this investigation should improve trust.
Kenny said he felt the matter was on such importance that he felt he should address the members of the Seanad in person.
Transparency
He said:
I believe out of all of this will come a situation where you will have a independent statutory garda authority which will bring transparency… and pride to those that wear the uniform…
He again defended Minister for Justice Alan Shatter stating that he was the first to highlight the the Garda Ombudsman did not have the resources to do its job independently, stating that "no one is perfect".
"These issues that go back so many years, they need to be dealt with," he said, adding that "we want a garda force that is respected, that is seen to be competent and professional".