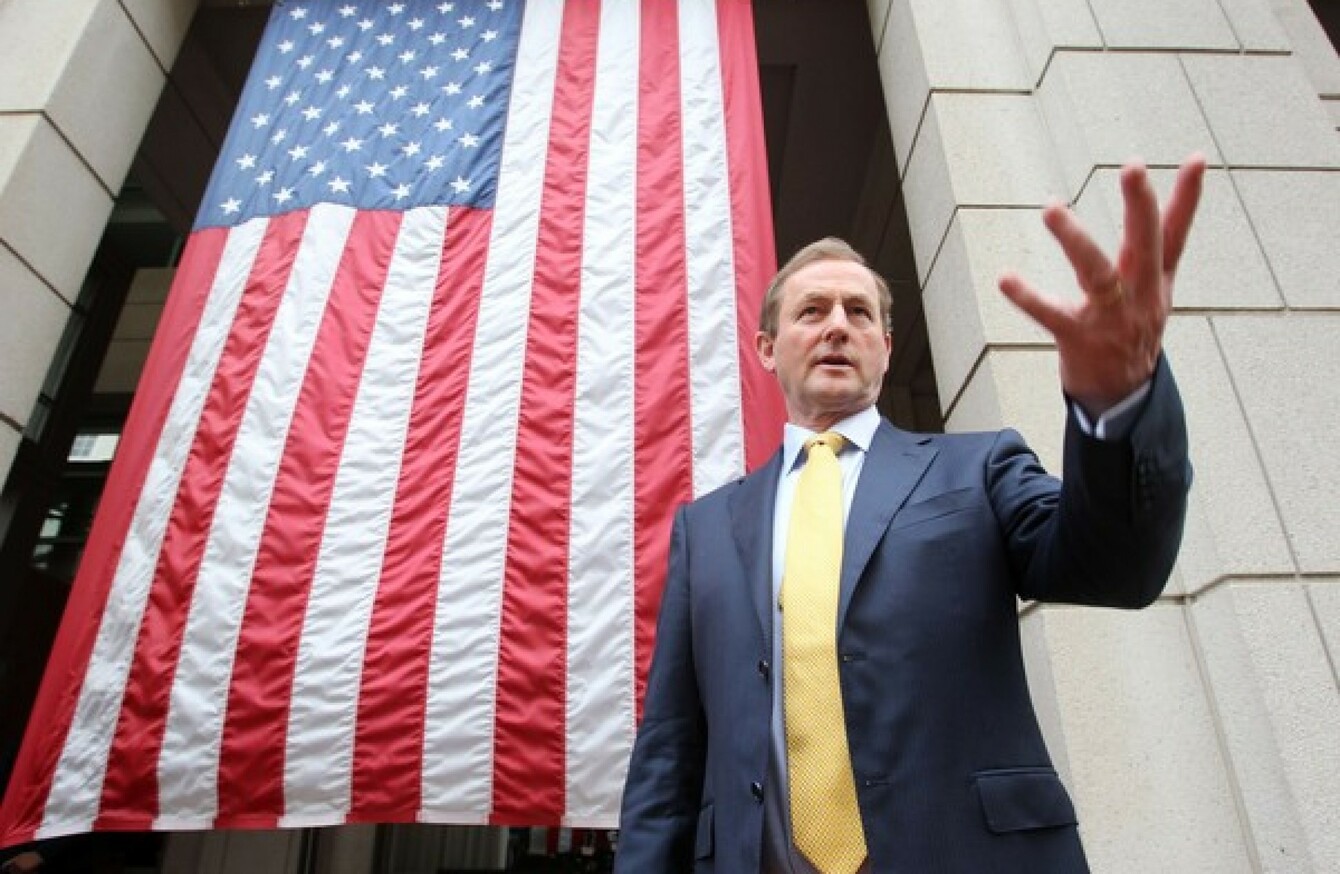 Kenny is travelling to the US next week.
Image: Leon Farrell
Kenny is travelling to the US next week.
Image: Leon Farrell
TAOISEACH ENDA KENNY will meet US President Donald Trump on the day Trump's new travel ban comes into effect.
The US President signed a revised executive order yesterday banning entry visas from six Muslim-majority countries: Libya, Iran, Syria, Somalia, Sudan and Yemen.
The US president initially introduced the wide-ranging travel ban on 27 January for the six countries plus Iraq, but the order was blocked by judges within weeks.
The revised ban says that the six countries were targeted because their screening and information capabilities could not meet US security requirements.
The previous ban was enforced immediately and it caused travel chaos at US airport and numerous travellers being stuck in limbo.
This revised ban will not come into effect until 16 March, the same day Kenny is scheduled to meet Trump in the White House.
The timing is sure to add increased international media interest into the meeting of Trump and Kenny.
The first travel ban led to calls for the Taoiseach to reconsider the usual protocol in visiting the White House for St. Patrick's Day.
Fine Gael said that the Taoiseach will attend the meeting with Trump and "will continue to act in the interest of Irish people".
As well as visiting Washington, Kenny is scheduled to visit Philadelphia, Boston, New York and Rhode Island.