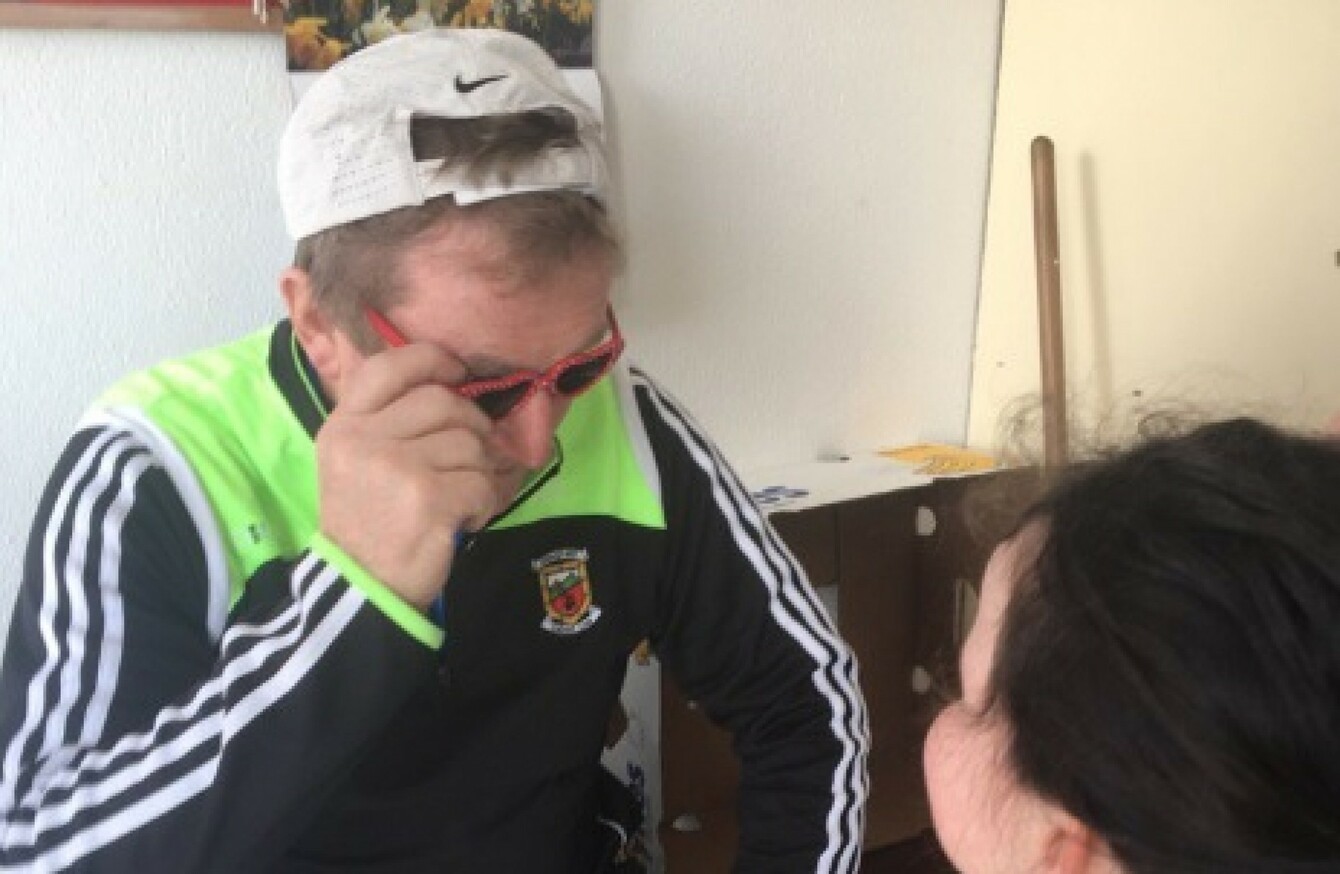 Enda Kenny might be taking a closer look at some new job opportunities coming his way.
Enda Kenny might be taking a closer look at some new job opportunities coming his way.
Updated 13 June 2017
HE TOOK HIS time, but Enda Kenny has officially resigned as Taoiseach. After much speculation about when it would occur, Kenny made his intentions known last month that he would be stepping down as Fine Gael leader.
He has been acting Taoiseach since then, and today marked his final speech in the Dáil.
This clears the way for Minister Leo Varadkar to take his place at the helm of Fine Gael (with Simon Coveney, with whom he battled for leadership, as the former GP's deputy).
Of course, as the Dáil's longest-serving TD, it must be difficult for Kenny to let go, sit back and enjoy retirement.
So, it's no surprise that there has been speculation that he may take up some other high-powered role when he does step aside.
We took a look at some of the jobs he might dust his CV off for…
Brexit Minister 
Kenny had previously used the issue of Brexit to argue that it was not the right time for him to step down.
His supporters, like Finance Minister Michael Noonan, said Kenny knows the big players in Europe, and has built up relationships with the people Ireland needs to get on side for negotiations.
Kenny had said on a number of occasions that Ireland doesn't need a Brexit minister as he was taking care of matters in the role of Taoiseach.
As people waited for him to announce that he was stepping down, there was speculation that Kenny should be kept on as Brexit minister.
A poll by The Sunday Business Post found that 60% are opposed to such an idea, but 38% are in favour of such a role for Kenny. The strongest support was among his Fine Gael supporters where 69% agree such a role would be suitable for him.
Just last weekend, Kenny was in touch with British Prime Minister Theresa May, who is preparing for her negotiations with the EU over Brexit. He showed that he's not one to keep his opinions to himself, voicing concern about the impending deal between May's party and the DUP.
A statement on their meeting said that on the subject of Brexit, they noted that negotiations were scheduled to begin later this month, "with the Taoiseach reiterating Irish concerns".
EU ambassador to the US
An Irishman currently holds the job as the Ambassador of the European Union to the United States – so it is not out of the question.
Kenny's pro-Europe credentials are well known. His relationship with the US is also pretty good after what was dubbed a successful St Patrick's Day trip to the White House.
The four-year role is currently held by David O'Sullivan who has served since 2014.
It wouldn't be the first time a former Taoiseach has been appointed to the position. Kenny's former boss John Bruton was the EU's ambassador to Washington from 2004 to 2009.
President of the European Council
Kenny has been linked with this job before.
In 2014, having already been linked with the job of European Commission President, his name was being mentioned in reports about who would be the next council President.
His name has come up again recently, as the current president, Donald Tusk, has come in for criticism in his home country, Poland. Despite speculation that he might not stay for another term, European Union leaders confirmed Tusk for a second term as Council president last month.
The president is elected for a 2.5 year term, which is renewable once.
So you never know. Maybe next time, Enda?
Teacher
Kenny might be tempted to return to his pre-politics role.
Prior to his election in 1975, he was a school teacher, but his age (65) might bring a halt to any ambitions to re-enter the classroom.
Although, his recent trip to the US showed that he hasn't lost his ability to school people on the Irish language….
Source: UK & USA/YouTube
Kenny's known to enjoy a cycle around the Ring of Kerry, so you never know, he might be content with spending time with his family, enjoying his retirement, and giving more time to the hobby.
Come to think of it… There are probably more than a few Fine Gael TDs who'd like him to hop onto that saddle and pedal away into the sunset – and sooner, rather than later.
- Additional reporting Aoife Barry. Originally published 10 April 2017.