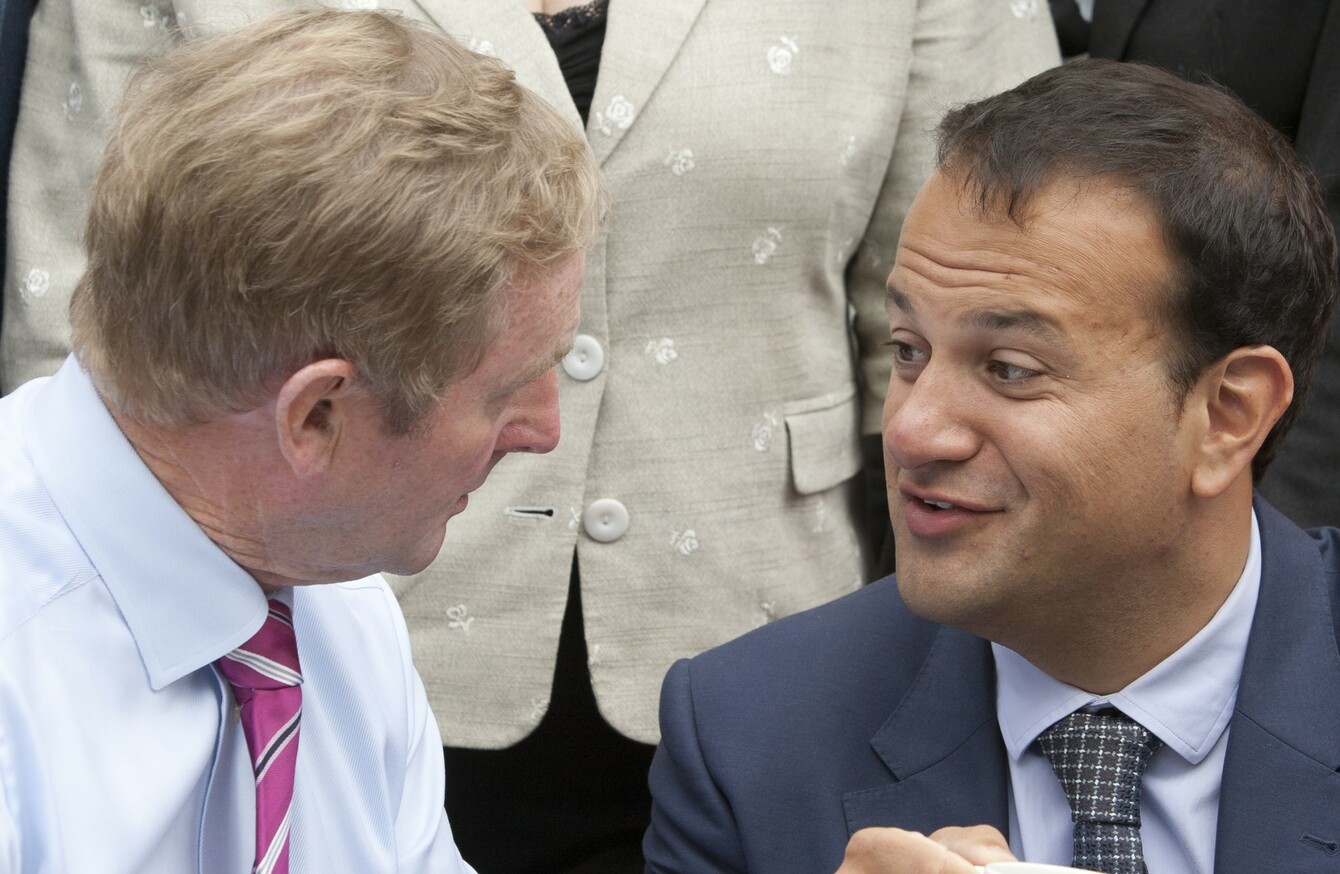 Enda Kenny and Leo Varadkar
Image: Eamonn Farrell/Photocall Ireland
Enda Kenny and Leo Varadkar
Image: Eamonn Farrell/Photocall Ireland
ENDA KENNY HAS moved to defend the increasingly embattled Health Minister Leo Varadkar by insisting that he is doing an "excellent job in a very difficult position".
Despite an initial honeymoon period Varadkar has, in recent months, been accused by opposition parties of dodging responsibility and accountability for the crisis in the health service.
Fianna Fáil's health spokesperson Billy Kelleher said last month that Varadkar needed to realise he is "not the David Attenborough of the Irish health services, observing from a distance while they career out of control".
But Kenny defended Varadkar yesterday, insisting: "Leo Varadkar is doing an excellent job in a very difficult position. He is one of [the] first class ministers in Cabinet. They are all doing their job very well indeed."
Yesterday, Varadkar unveiled the HSE Service Plan for 2016 which will see the health service spend just under €13 billion next year.
However, the HSE has predicted a €100 million funding shortfall for hospitals.
Kenny was asked yesterday if he would reappoint Varadkar to the Department of Health if the government is re-elected next year, but he refused to be drawn on such a possibility.
"It would be very presumptuous of me to presume anything – and I never do. What I would like to do is appoint the best cabinet I have," he said.
Asked if he agreed with Varadkar's previous contention that the government needs to pay more attention to the health service if returned to office, Kenny said the focus was on economic recovery and the knock-on effects of that:
What the government will pay attention to is continuing to drive the recovery to have the engine. You need an economic engine to be able to provide for these many services in health, education, justice, defence and infrastructure.
"The country cannot continue to develop unless you manage that central issue and manage it competently."
He insisted that the government is committed to introducing "universal health care" and ending the "two-tier" health system.
This comes despite plans for universal health insurance being pushed back several years. Varadkar recently admitted it could be the coalition's third term – if it gets one – before this happens.