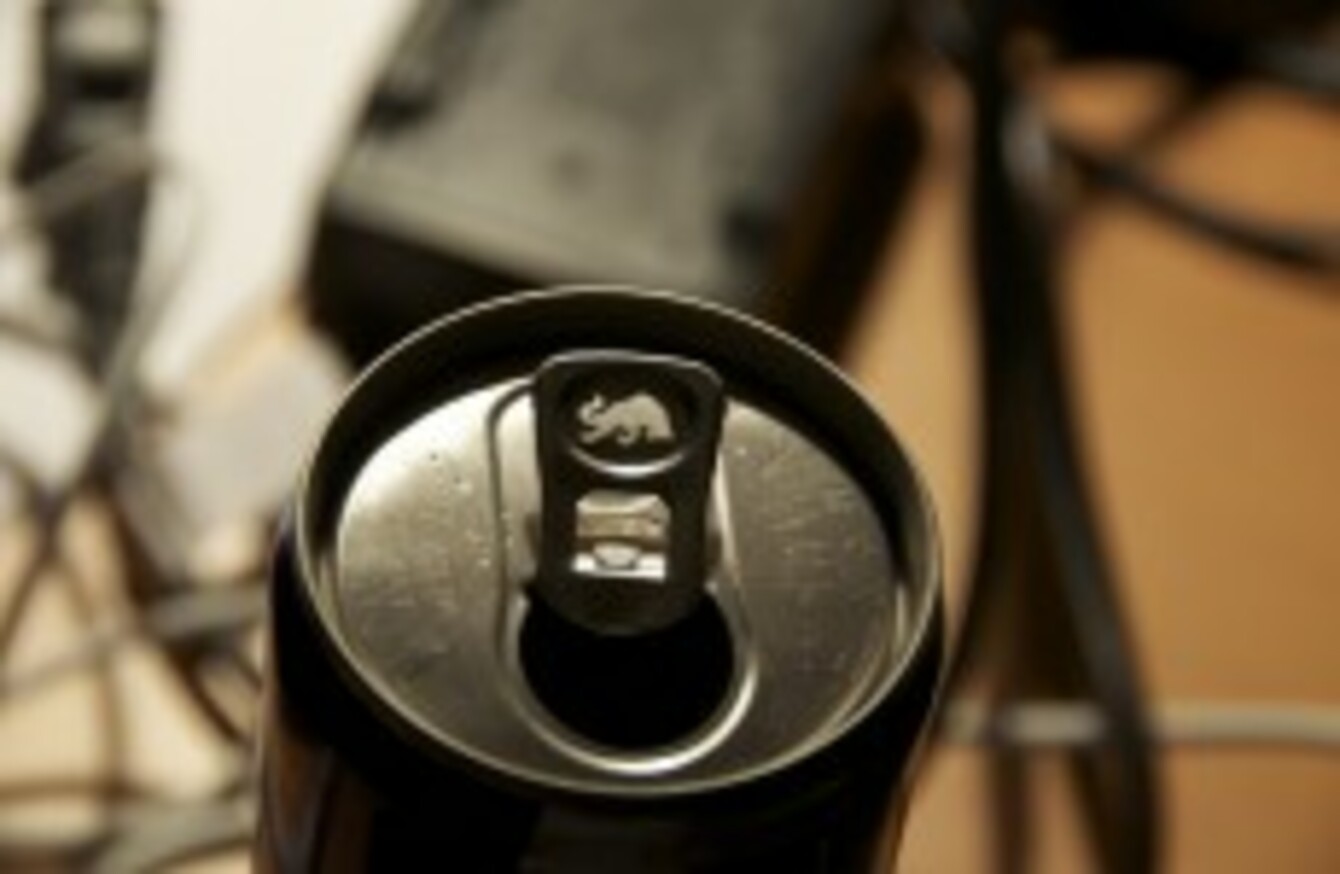 A PAPER IN the journal Pediatrics has warned over the potentially serious long-term health effects of energy drinks like Red Bull.
The authors of the report say paediatricians should be aware of the safety issues surrounding energy drinks, particularly for children and teenagers with heart problems, diabetes and attention-deficit hyperactivity disorder (ADHD), and warn that the potential problems include heart palpitations, seizures, cardiac abnormalities and mood swings.
The report calls for more long-term research into the potential toxicity of these drinks.
However, a spokesperson for Red Bull in Ireland told TheJournal.ie that "this article just draws together material from the internet and largely ignores in its conclusions the genuine, scientifically rigorous examination of energy drinks by reputable national authorities. The European Union's food safety authorities spent ten years thoroughly examining energy drinks and concluded that the key ingredients (taurine and glucuronolactone) are of no concern."
Meanwhile, a consultant doctor in emergency medicine has warned about the dangers of combing Red Bull with alcohol, especially Jagermeister, the Irish Examiner reports.
"If it fuels anything, it is the overcrowding in our A&E," Chris Luke said.
A Brazilian study conducted in 2006 found that combining energy drinks and alcohol "appears to show us that the use of energy drinks might predispose people to abuse alcohol when its depressant effects — or at least the perception of such effects — are masked by them." In other words, they drank more, because they felt the effects less.
The Red Bull spokesperson said that it did not promote mixing Red Bull with alcohol "but we are of course aware that some consumers choose to mix it in this way. This is fine in just the same way as it is fine to mix alcohol with coffee, colas and other soft drinks – provided that consumers are aware of the effects of alcohol..Red Bull is a functional non-alcoholic beverage and its full effect of vitalising body and mind is best achieved if consumed on its own."
Have you ever experienced any side effects from energy drinks? Let us know in the comments below.