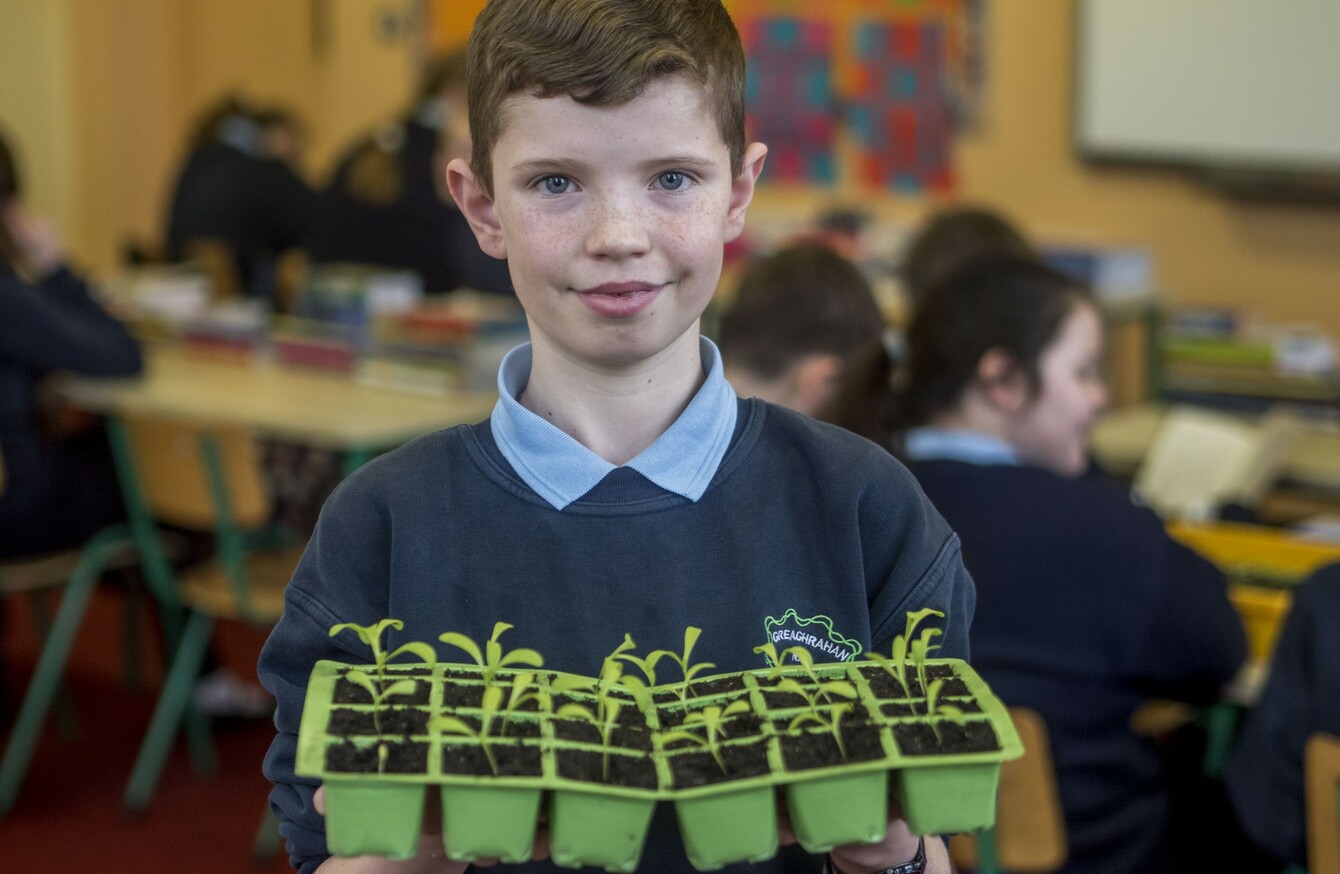 Image: Jerry Kennellly
Image: Jerry Kennellly
JERRY KENNELLY HAS been self-employed his whole working life.
And sitting in his office on Dublin's southside, he sells his passion for selling his passion.
Having sold his stock image company Stockbyte for over €100 million, he currently runs design company Tweak, but wants to pass on his passion for entrepreneurship.
To that end, Kennelly is the co-chair  of the Junior Entrepreneur Programme (JEP).
JEP is a free 12-16 week programme for schoolchildren that is the only initiative that promotes entrepreneurship at primary level.  Over the last five years, more than 26,500 national school pupils have already benefitted from the programme.
In his Kerry drawl, Kennelly outlines the importance of teaching children more than just the three Rs.
You can get children to open their minds to their potential. To make them see that it's not all about working for someone else.
The project is obviously one that is close to Kennelly's heart. Having grown up the son of a small business owner and starting his own business at 21, Kennelly is a firm believer in creating indigenous industry.
To that, he says, the country has to ensure that children are taught that they can be business owners.
I believe that entrepreneurship is in our DNA. We punch way above our weight internationally. We have an aptitude to make business happen.
Support
Kennelly has previously told a story of struggling to access credit for Stockbyte, but he understands that is the life of entrepreneur.
"You do have to sacrifice a lot and not everyone is able to that.
"When I'm mentoring people, I always ask them "are you up for it?" because it takes a lot to make it work. It takes an absolutely ridiculous amount of effort to make it work.
"It's a very hard lifestyle.
"It's a great lesson in humility!"
Citizenship
So, why not take the fruits of his labour and ride off into the sunset?
Where is the impetus to back children? For Kennelly, it's about community. His family founded Kerry's Eye and wrote extensively about the local area.
Allied to that is his admiration for the GAA, which he says "gets to grassroots" in every Irish community.
But mostly, it's about contributing.
"I'm very proud to be Irish, I'm very proud to make a contribution to my community and other communities around the country along with my colleagues.
That's what Ireland is all about. It's just good enough to be a citizen, you've got to play a part, too.
"Everyone has to give the skills that they can share.
"I think JEP is a great example of teachers stepping outside their comfort zone."
This year, 10,000 JEP students had combined sales of €250,000, with profits of €159,000.
"That's 11- and 12-year-old children.
"If nothing else, it helps them make better informed choices about their own future."
Applications are now open to all primary schools to participate in the Junior Entrepreneurship Programme 2016/2017. The programme is available nationally and is free for parents, children and schools.