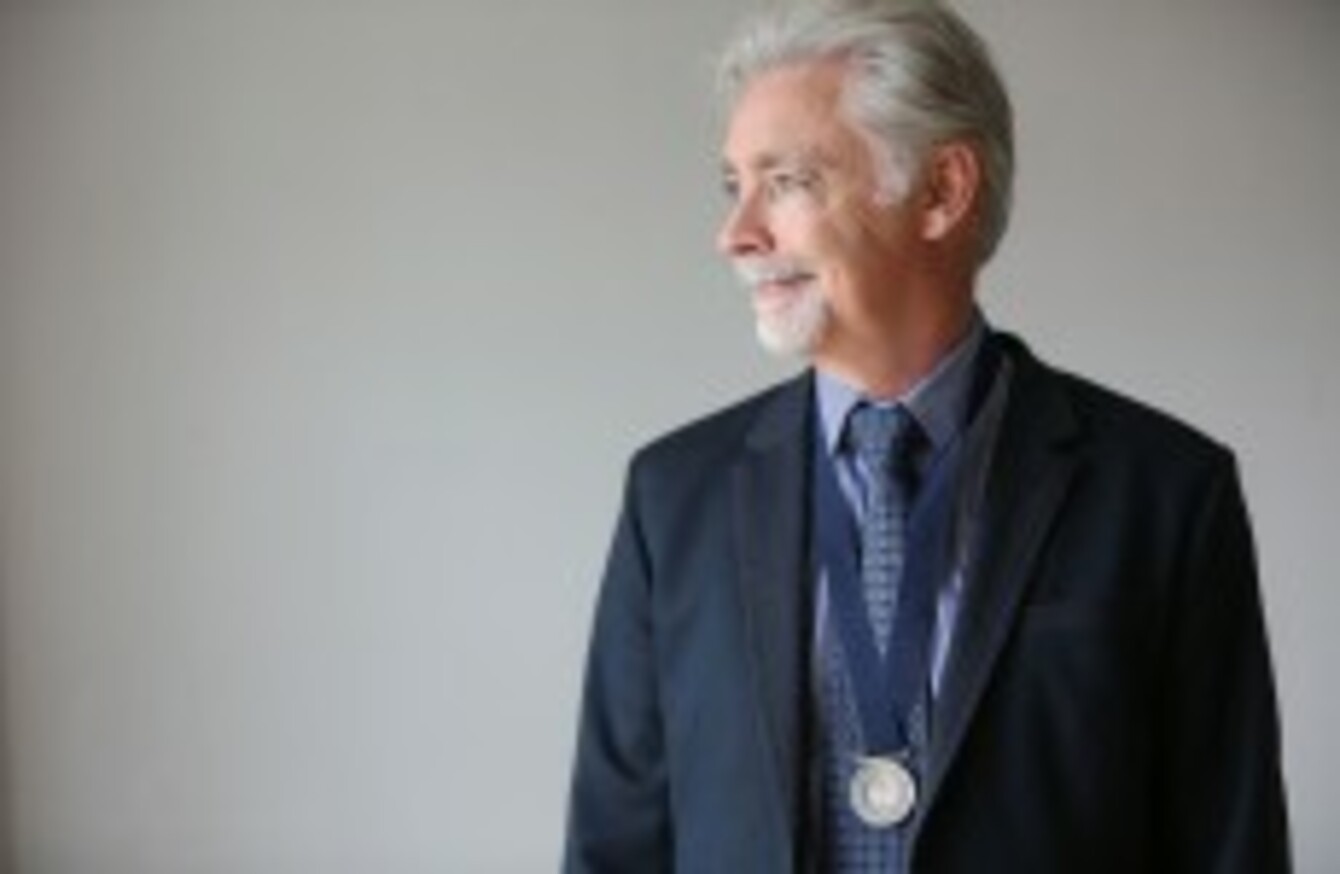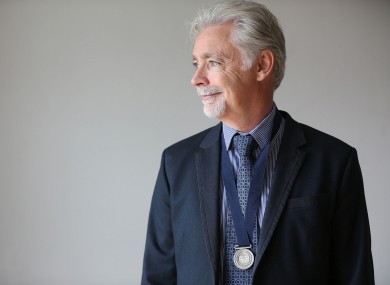 IN THE WORLD of teen books, Eoin Colfer is one of the kings. Not just here in Ireland, but internationally, to the point where one of his Artemis Fowl books is being turned into a movie directed by Kenneth Branagh.
The Wexford native and former teacher is at the enviable point in his career where he doesn't have to worry about money – he can write for the joy of it.
But as a busy successful writer, Colfer can get swept up in the day-to-day business of publicising books.
"For years I've been on the treadmill, I tour all around the world," he told TheJournal.ie. "And I love the tours, but it is a business, so you're like a cog in the wheel, but for this it was a pleasure, it was a joy, and hopefully some of these kids will be turned on to stories now. It's a great thing."
The "this" he's referring to is his latest project as the Laureate Na nÓg, where he has taken some of Ireland's most famous writers on a storytelling trip for children around Ireland.
They have recounted stories in unusual places like Hook Head, a mass rock in Kerry, and Tory Island (where they were brought by lifeboat). The concept for the project involved the idea of 'places', and this went on to inspire a new anthology, Once Upon A Place, aimed at nine – 12-year-olds.
This book, compiled by Colfer, features writers like Roddy Doyle and Sarah Webb, and illustrations by PJ Lynch. "Rather than have stories that were about time, once upon a time, I wanted it to be about place. And a place in Ireland, specifically," he explained. 
"If you read this book you might get a little idea of how magical [Ireland] is as a country, especially to grow up in," said Colfer. "So we're hoping it will be great for people who grew up in Ireland, and it will be a reminder of the 1970s and 1980s before they left."
The project is a way of encouraging children to experience storytelling and books, and it will take them away from the screen for a time. The proceeds will go towards bringing more writers to visit children.
"We don't bring books with us to sell, so it is not a commercial exercise," said Colfer. "No one is hawking their wares. So we all feel good about ourselves." It's going back to the tradition of storytelling, without the marketing.
'I could write that'
Just like those who think modern art is something their five-year-old could paint, there are those who assume that writing for teens or children must be ridiculously easy.
Colfer said he's able to write books for teens "because my brain tends to come up with that kind of fantastical story, [which] you can get away with in kids' writing". He has written for adults, but it's clear it's teen books that he gravitates towards.
He got a real look into how hard it is to write a book for children, however, when he teamed up with Northern Irish illustrator Oliver Jeffers for the picture book Imaginary Fred. "I thought it would would be easy – Oliver's books have, like, 50 words," said Colfer.
"And I realised it is so tough. You have to edit yourself to the nth degree. Where I would stop after three edits with my teen books, with a picture book I have to do 40 or 50 edits. You just take the words out, and out."
"Once I gave him the text, he made a few changes here and there, really. It was the most pleasant collaboration," said Colfer of the process. He and Jeffers are now firm friends and hope to work together again soon.
Another collaboration for Colfer is with Andrew Donkin, the illustrator who has worked with him on Artemis Fowl.
Their graphic novel Illegal, about two young brothers who are asylum seekers travelling to Europe, is due out in 2016.
Colfer has always been reticent about writing about "issues", "because I don't want to beat people over the head with anything". But the idea of writing about these young boys' experiences appealed to him.
"The more I thought about it, the more I realised we have a platform here. This is a horrible human tragedy, let's do something." He describes the two boys as "lovely characters, really magical actually". But he wants to be responsible for them, too.
"You have to be responsible," in relation to serious subjects, said Colfer. "You can't just shrug it off. It has to be a real story."
A movie tale
The success of Artemis Fowl has been so huge that Kenneth Branagh and Conor McPherson are collaborating on a movie version of one of the books. For Colfer, it's a relatively hands-off project. The script is currently on its first draft.
He admits that initially it was hard to hand over his 'baby', but he's not so preoccupied with the idea of ownership now.
"In many ways, as soon as I move on from a book I'm a little bit detached from it. So after 15 years it's almost as if someone else wrote them. And if not, then an earlier incarnation of me."
I think with a team like Kenneth and Conor, it's going to be special. I'm optimistic.
Colfer still worries every time he sends a new book to his publishers, but these days he's enjoying having a bit more freedom.
"Now is great. I don't want to be facetious or big headed, [but] I don't need the money now at the moment, so I'm really picking stuff, cherry-picking projects that I want to do."
The life of a writer
Colfer used to be able to write when travelling, but finds that harder these days – it takes him longer to get into the groove.
But when he's at home, he writes all the time. "I walk around with my computer under my arm. And I sit down and write, whichever room I'm in. I write until I go to bed – I don't sit down and watch TV, I write. I'm not very fast but I'm methodical."
When he finishes his next book (which is due around Christmas time), he plans on taking January 2016 off, "maybe to have a look around, sleep in later, or take a holiday".
Jackie, my wife, says 'you say that every year'. Every year I say I'm taking a year off and will take my kids to school and get fit. She says 'you say that every year and you're not fit'. 2016 could be the year of vegetables and the gym.
Colfer insists he "would find it very weird" to switch off from writing. "If I'm not engaged in a conversation or work, I'm always thinking – 'the leprechaun is in the pit, how do I get him out of the pit in a funny way…'
"And that would be the last thought occupying my mind before I go to sleep. Which is a bit weird for a grown man."
Once Upon a Place, compiled by Eoin Colfer, is available in bookstores now.