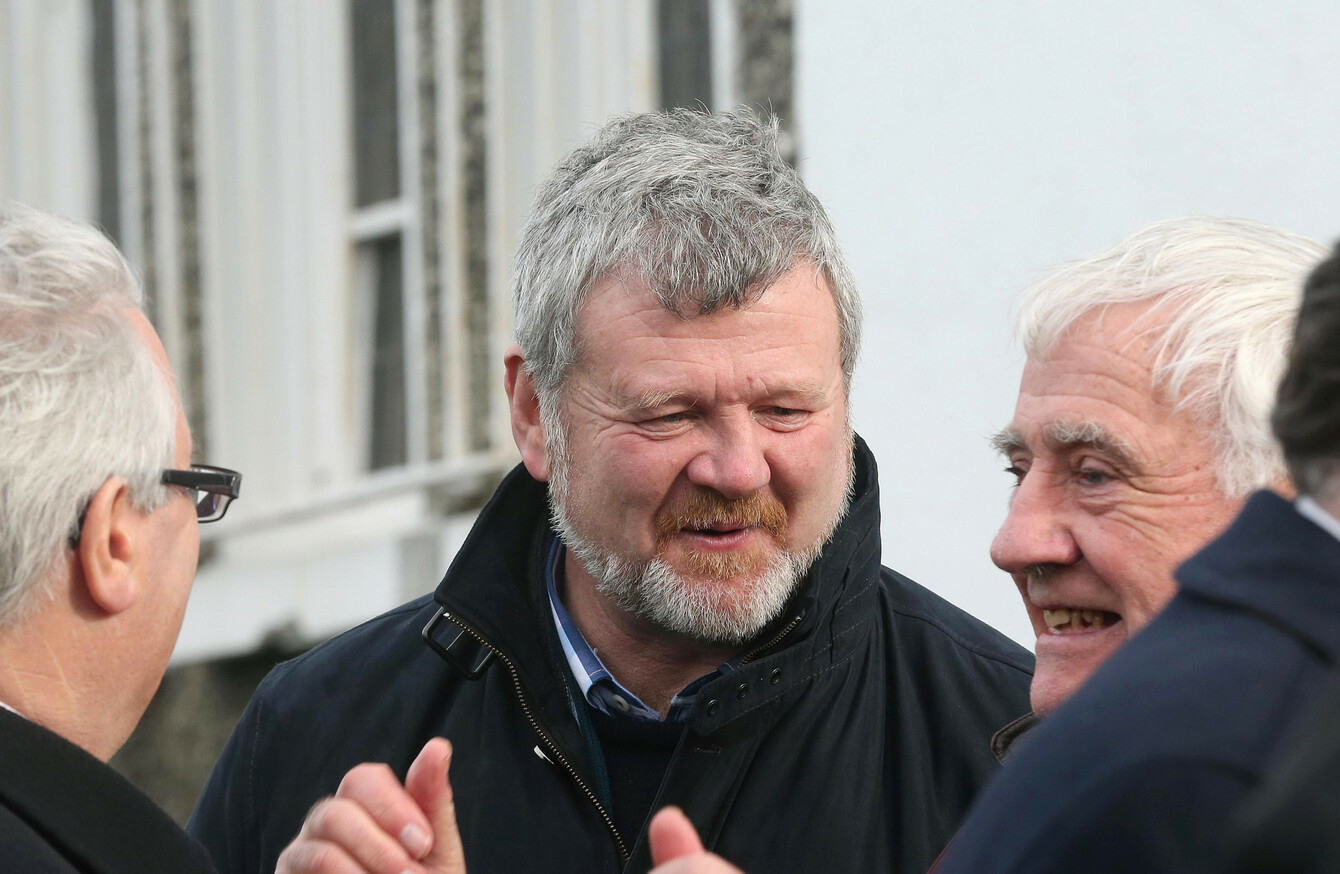 Image: Lorraine O'Sullivan/INPHO
Image: Lorraine O'Sullivan/INPHO
KERRY FOOTBALL LEGEND Eoin 'Bomber' Liston found himself at the centre of a mid-flight incident last weekend, as his famous nickname caused a minor panic as he was flying back from Cardiff to Cork.
The seven-time All-Ireland winner's homeward journey from a stag weekend had been uneventful, until a friend a few rows back tried to attract his attention. 
"He just called me and then when I didn't hear him he just said 'Bomber'", Liston told RTÉ's Today with Sean O'Rourke. 
When Liston failed to hear him, his friend didn't give up and shouted 'Bomber' up the plane for the second time. 
"The air hostess was alongside him and she got concerned and she said 'Look, I'm reporting you to the captain'."
The nickname itself originates in the apparent childhood likeness between Liston and the decorated German footballer Gerd Müller, who was known as "Der Bomber" for his goal scoring success and who scored 10 goals in the 1970 FIFA World Cup. 
"I was a plump young fella", Liston said, "and the fellas I was playing with at the time started calling me that." Liston was famous throughout his career for his own goal-scoring exploits and was a dominant force in inter-county GAA in the 1970s and 1980s. 
Liston and his friend tried to explain the innocent mistake by googling Liston's name and pointing out the nickname. The plane's pilot, originally unimpressed, was eventually convinced it was a mistake. 
Nonetheless, Liston said it might have a lasting impact on his famous moniker: "I'd say I'll never again be called Bomber."