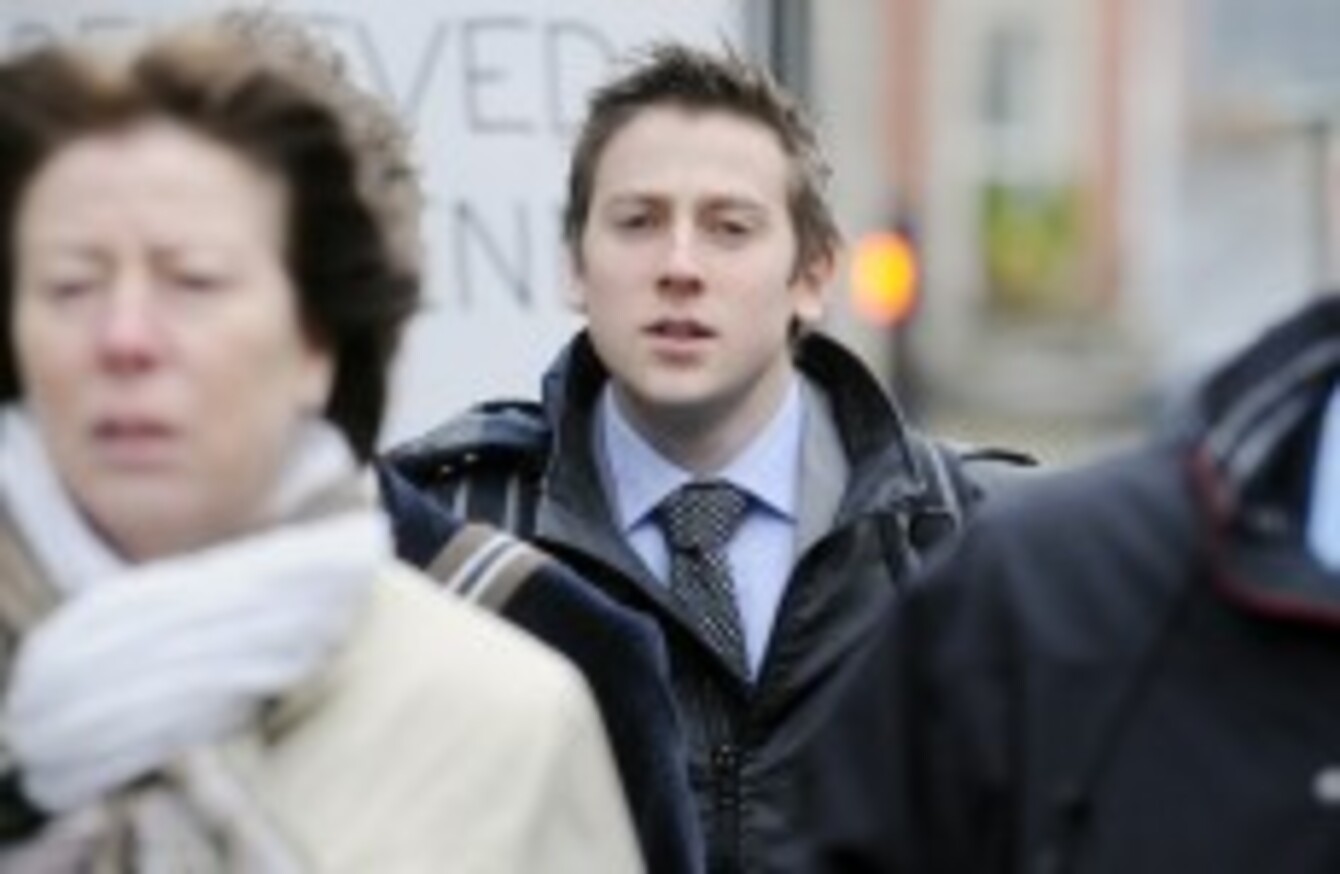 Eoin McKeogh
Image: Laura Hutton/Photocall Ireland
Eoin McKeogh
Image: Laura Hutton/Photocall Ireland
THE HIGH COURT has ordered a group of experts to see whether it is possible to remove from the internet a video which falsely accuses an Irish student of not paying a taxi fare.
High Court judge Mr Justice Michael Peart said student Eoin McKeogh has said it is "technically possible" to have the video expunged from internet, but noted that the defendants in the case – including Facebook, Google and YouTube – disagree.
The judge proposed that a group of experts meet with 14 days to examine whether or not it is possible.
Mr Justice Michael Peart said he acknowledged that companies such as Google and Facebook may find it "inconvenient" to cooperate with the removal of the video, or may fear that it could "open that floodgate" but said that it remained the case that "people have availed of technology which is the property of the defendants in order to seriously defame the plaintiff".
He said he was surprised that Google and Facebook had not been more willing to help McKeogh with the removal of the video.
"They ought in my view render more assistance to him than they appear to be willing to render thus far," the judge said in his ruling.
McKeogh had taken the case against Facebook, Google, YouTube, Yahoo and CrowdGather and three John Doe internet commenters.
The judge said that McKeogh had been subject to "a miscellany of the most vile, crude, obscene and generally obnoxious comments" on both YouTube and on Facebook after he was misidentified as being the person who appeared in a YouTube video which showed a young man getting out of a taxi and not paying the fare.
The video was posted online by the taxi driver who asked if the man could be identified and one commenter named McKeogh as the culprit. McKeogh had been in Japan on the day the video was taken.
The judge was strongly critical of users of social media sites such as Facebook and Twitter, saying:
All manner of nasty and seemingly idle minds got to work on the plaintiff [McKeogh], and as seems to happen with apparent impunity nowadays on social media sites, said whatever thing first came into their vacant, idle and meddlesome heads, by posting statements and comments about the plaintiff, so vile and abusive that I ought not to repeat them here.
It must be borne in mind that most of these people do not know the plaintiff and have never met him. Nevertheless they felt free to name and brand him as a criminal.