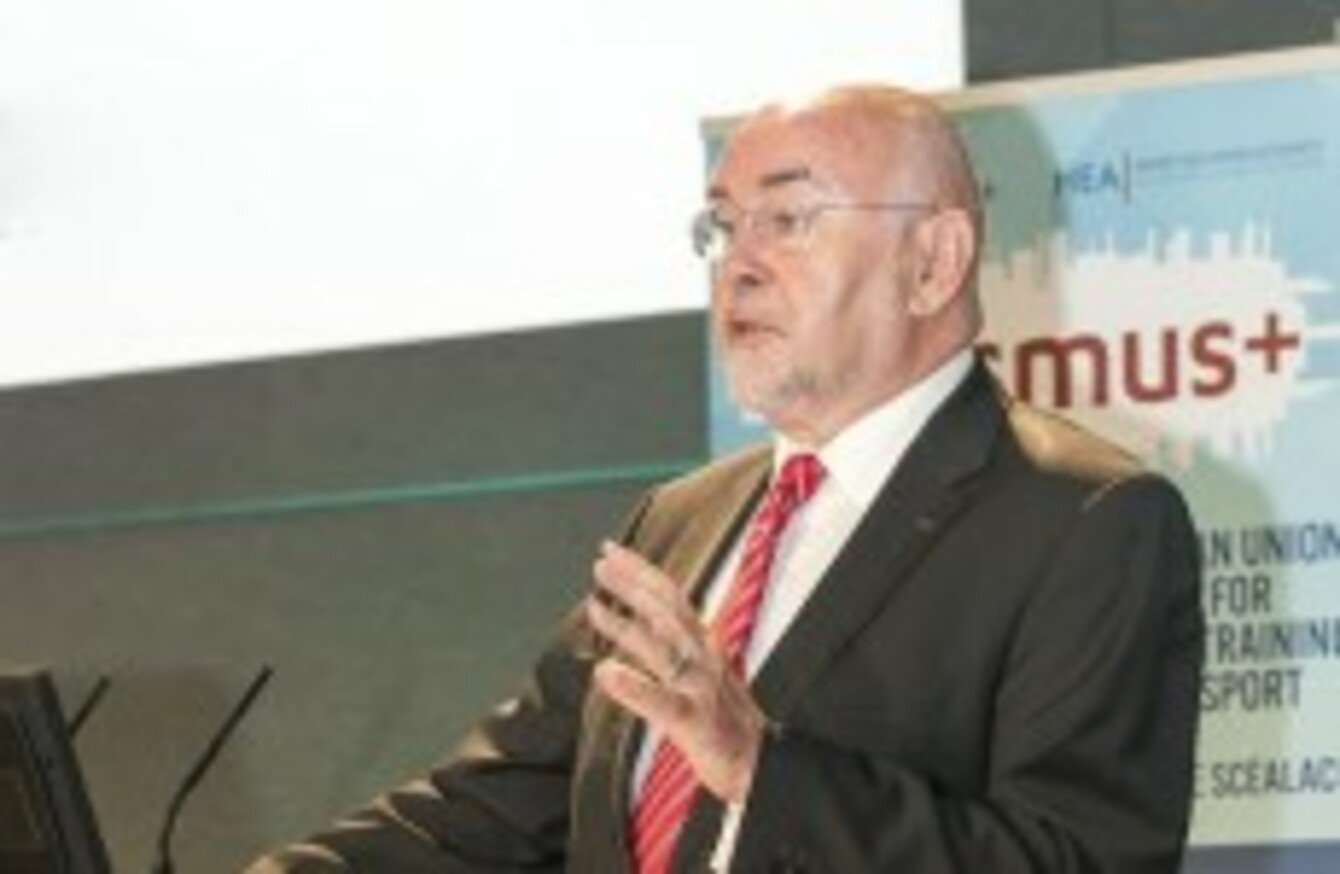 THE ERASMUS + PROGRAMME was launched in Dublin Castle this morning.
The European programme allocates €€169 million over the next seven years to support diverse projects.
The projects are in the fields of Adult Education, Higher Education, Schools Education, Vocational Education and Training and Youth Work in Ireland.
As successor to the Lifelong Learning and Youth in Action Programmes, it draws together multiple previous European programmes into one.
Speaking at the launch the Minister for Education and Skills, Ruairí Quinn said,
"The days of apartheid and compartmentalisation in education are over. We now have a joined up system of Education and Training, ending the previous divide".
Erasmus
European Ombudsman Emily O'Reilly gave a speech highlighting the contribution of the EU to liberating and enabling Irish women during the 1970s.
She also underlined the challenge now facing the EU of "creating similar happy narratives for young people in Europe".
She emphasised the potential of Erasmus+ to change and enrich the lives of many people, particularly young people, by providing opportunities for study, training, work experience, or volunteering in Europe:
The European Union has never been just a financial or economic union. It is a union of solidarity.
"Erasmus+ encapsulates this value of solidarity, and creates more rounded, globalised graduates and job seekers.
"It develops their world view and gives them insight into Ireland's role in the world, which helps them to bring fresh thinking back home"."
The launch event was jointly hosted by the Higher Education Authority and Léargas, the National Agencies for the programme in Ireland.