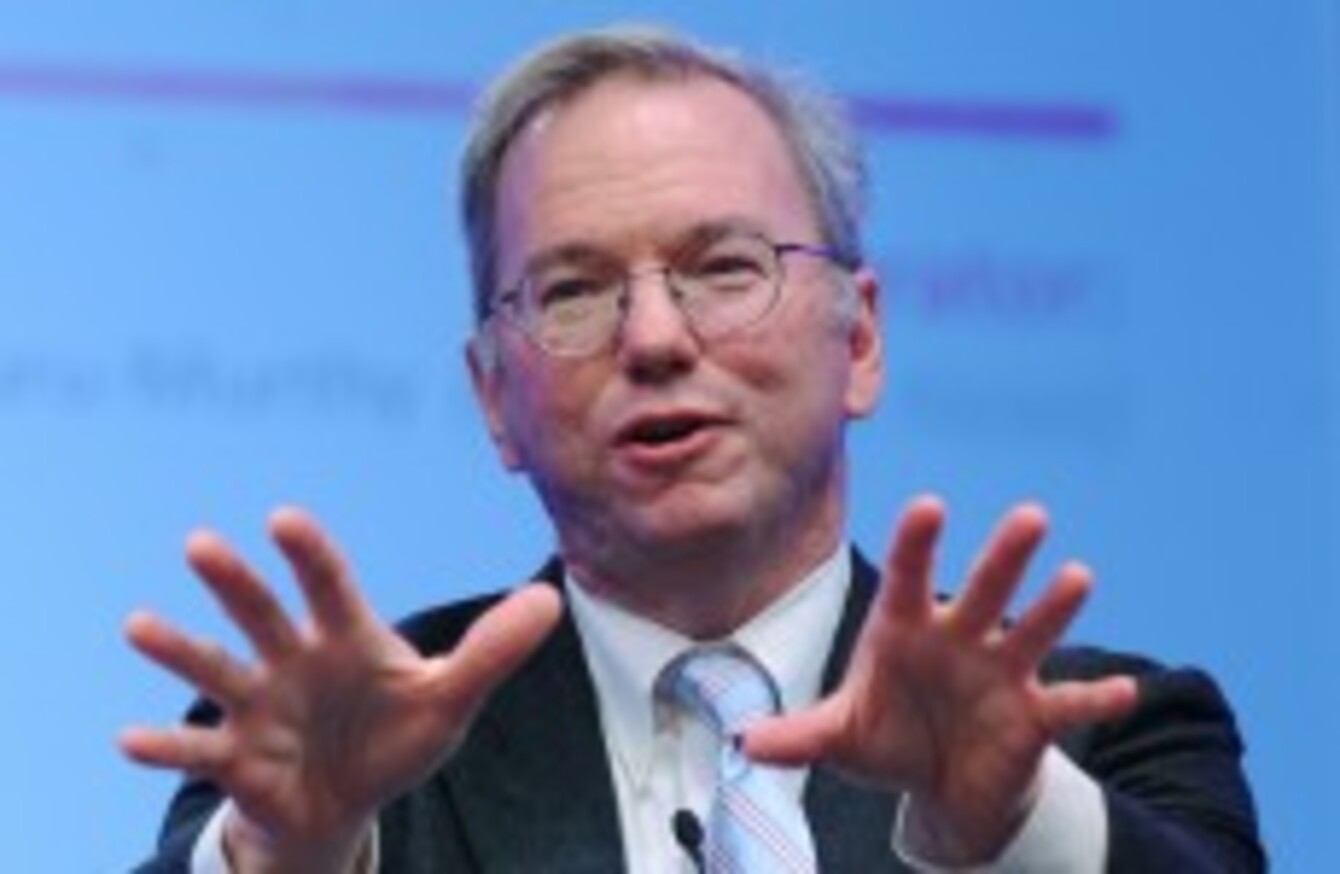 Google boss Eric Schmidt
Image: Stefan Rousseau/PA Wire/Press Association Images
Google boss Eric Schmidt
Image: Stefan Rousseau/PA Wire/Press Association Images
GOOGLE CHAIRMAN ERIC Schmidt has defended Ireland's corporate tax rate ahead of the G8 Summit taking place in County Fermanagh later today.
Tax avoidance by multinational companies is at the top of the agenda as  global leaders gather at The Lough Erne Golf Resort in Enniskillen for two days of talks.
Mr Schmidt said Ireland's 12.5 per cent corporate tax rate was "way less than" the 19 per cent global tax rate his company paid on profits.
He said it was tempting for governments  to see their own tax breaks as "incentives for innovation" while labeling other countries as "tax havens".
Writing in today's Financial Times, Mr Schmidt said a 10 per cent tax rate on profits from patented inventions was introduced in the UK less than three months ago.
He said the British government's website claims they are "committed to creating the most competitive tax regime in the G20″.
For decades, governments globally – on both the right and the left – have aggressively courted foreign investment because of the enormous benefits in terms of future job creation and economic growth.
In France, Mr Schmidt claims the government  boasts the "most generous research tax credit in Europe" while the French Treasury claims to have handed back €7billion in tax credits in 2009.
He called on the world leaders meeting today –  including British Prime Minister David Cameron and US President Barack Obama – to introduce a "simpler" and "more transparent" international tax system.
The Google boss warned that suggested reforms of tax rules – which would force companies to pay corporate taxes were sales are generated- would mean more money for the US Treasury but less for domestic exchequers.
He added: "In reality, it is probably only a significant increase in corporation tax rates globally that would make every country a "winner" – and the consequences would probably be less innovation, less growth and less job creation."