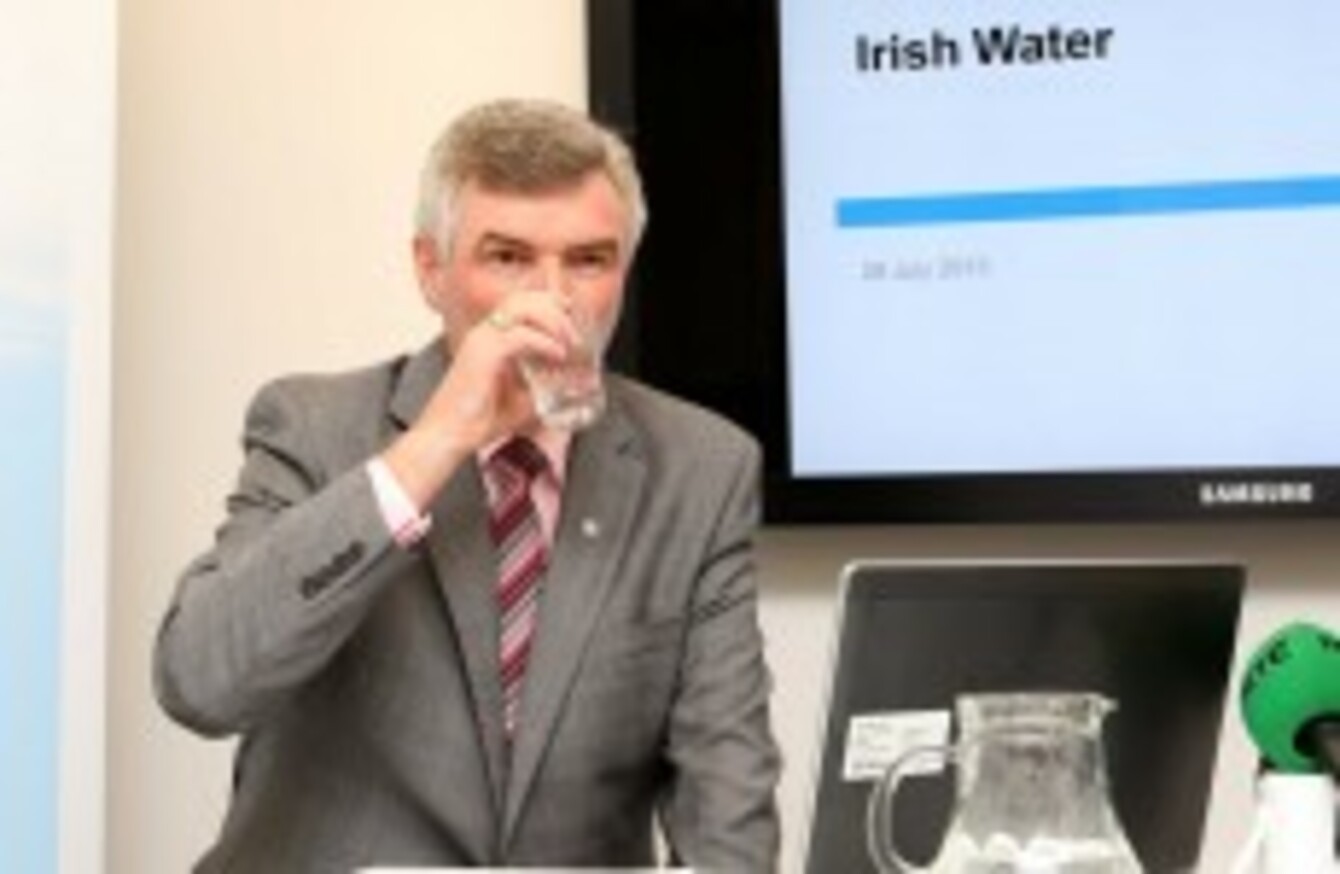 Managing Director of Irish Water, John Tierney
Image: Laura Hutton/Photocall Ireland
Managing Director of Irish Water, John Tierney
Image: Laura Hutton/Photocall Ireland
ERVIA HAS RELEASED a statement in the wake of a report on benchmarked pay increases at Irish Water.
The report on RTÉ programme This Week today said that "staff at Irish Water can benefit from an annual salary increase if it can be shown that pay has risen at rival or similar firms", as part of its pay system.
It said that a mechanism called 'Pay Progression' was agreed between management at Irish Water's parent company Ervia and unions in 2013.
The pay increase under benchmarking is separate to the previously-reported on performance bonuses.
RTÉ said that it was told by a spokesperson that: "If there is "positive market movement" then this is reflected in any possible pay rise by Irish Water and Ervia staff, if it gets board approval."
In response, Ervia said this evening that the pay model does not allow for increases simply because the market has increased.
The market is the benchmark against which any potential pay changes are assessed. Absolutely no pay increases are guaranteed to anyone, even if the market changes.
It also said that there is a salary freeze in place until 2016 and no member of staff can be considered for a pay increase until after that.
"After 2016, there are no guaranteed or automatic pay increases," said the statement.
Ervia said:
The pay model was put in place to reflect market best practice and with extensive external benchmarking. In addition, to clarify the reference in the RTE report to salaries being benchmarked at market median — base salary plus any performance related award is benchmarked at median.
Tens of thousands of people protested around Ireland yesterday against the introduction of water charges.