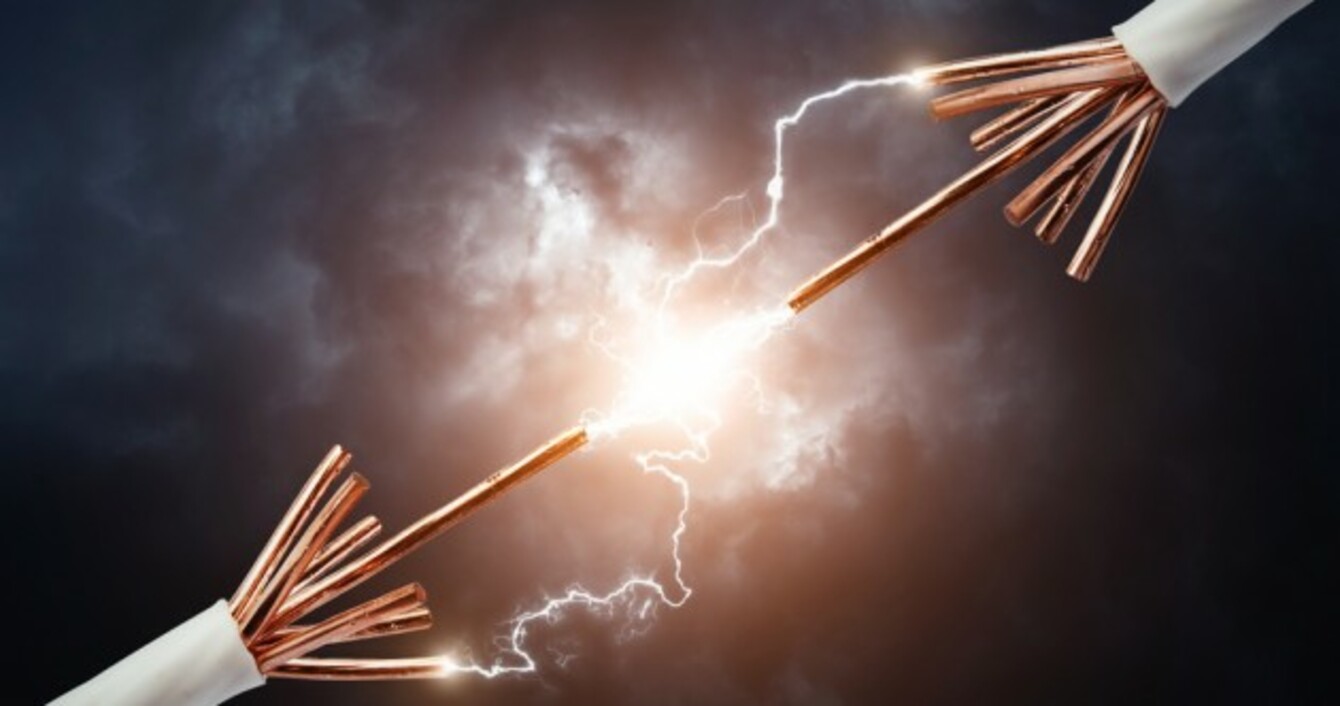 Image: Shutterstock/Nomad_Soul
Image: Shutterstock/Nomad_Soul
A CRIMINAL GANG using heavy duty equipment managed to steal almost 7km of electricity cable from overhead lines on the Dublin-Kildare border, it's emerged.
The estimated scrap value of the copper contained in the cable is worth around €23,000.
However, it's expected the cost of replacing it to ESB Networks will be well in excess of €100,000.
The theft happened two weeks ago, on 22 July. The stolen cable ran between the Leixlip and Lucan areas. ESB Networks say those responsible risked "severe injury or fatality" to carry out the raid.
"Who-ever pulled this off would have planned this – and would have needed heavy equipment and vehicles to get it out of the area," a source said.
Surge in thefts
It's the latest in a string of similar robberies targeting cable on the electricity network. There's been a surge of incidents in recent months. Just in July, there were  four in Galway, and one each in Wicklow, Laois and Cavan.
The crimes, in addition to the financial cost, can also cause power outages (however, there were no power cuts in the recent Dublin-Kildare incident).
"Not only are the perpetrators of these crimes putting their lives at risk, they are also endangering the lives of members of the public by leaving a potentially unsafe network after them and interrupting supply to critical services," ESB Networks said.
"It also causes significant inconvenience to local residents while the repair works are carried out by ESB Network crews.
"This illegal activity results in significant costs to ESB Networks in repairing the damaged network which is ultimately borne by all electricity customers.
"ESB Networks is actively working with the Gardaí to tackle this activity and are vigorously pursuing every feasible means of protecting the electricity network.
"ESB Networks is also engaging with other utilities and government departments and agencies to bring about a co-ordinated and organised response across all sectors to this illegal activity."
Anyone who spots anything suspicious is being asked to contact the ESB Networks 24-hour emergency hotline on 1850 372 999 and the Gardaí at 999/112.
"Members of the public should not approach fallen or damaged electricity lines or cables," the statement said.