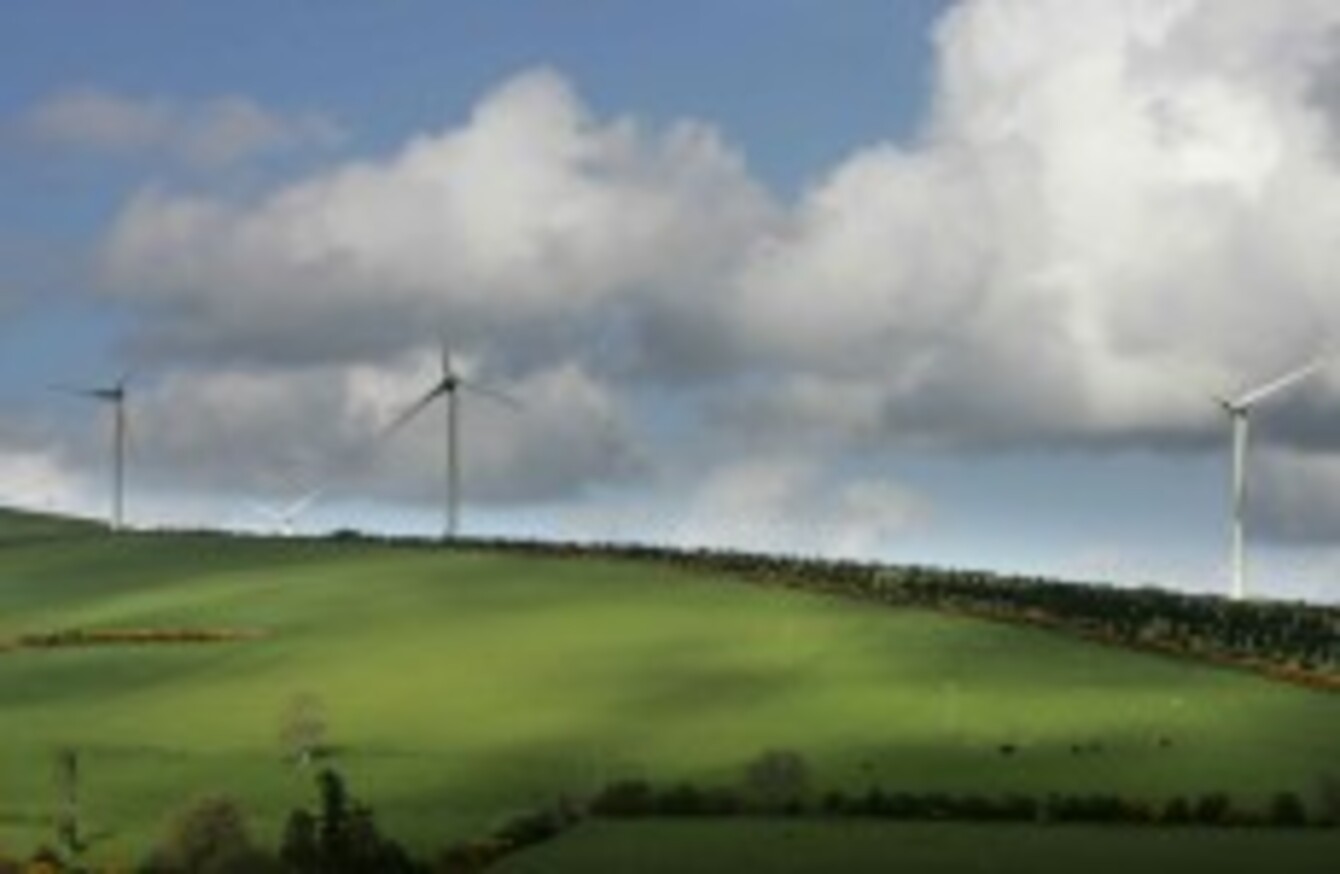 Image: Photocall Ireland
Image: Photocall Ireland
GREEN PARTY LEADER and former Environment Minister Eamon Ryan gave a cautious welcome today to certain steps taken by the ESB as regards sustainability and renewable energy.
Reacting to their annual Sustainability Report, Ryan told TheJournal.ie that progress in certain areas was "positive and encouraging" but lamented what he called a more general "lack of political will" towards environmental sustainability.
The report, published today, found that ESB power stations lowered their CO2 emissions by 1.5 million tonnes in 2013, as compared to the previous year, and that the ESB had installed more than 1,300 electric vehicle charge points across the country.
Among the other findings of the report were the following:
1.4 TWh (terawatt hours) of electricity from renewable sources
Consumption of fleet fuel down by 3.9% (190,000 litres)
Commissioning of wind farms in Northern Ireland and Wales
541 MW (mega watts) of renewable generation connected to electricity networks
Reacting to parts of the report, Ryan said that "despite the good figures, Ireland has stalled on energy transition."
This is due to both public opposition to wind farms and the renewable energy grid, as well as a lack of political will.
For example, there wasn't a single mention of climate or energy policy in the recent Labour leadership campaign.
There is a political gap at the moment, and we need a public debate to decide whether we're certain and serious about transitioning to 100% decarbonised energy in Ireland.
Scroll down to read the ESB's 2013 Sustainability Report in full.