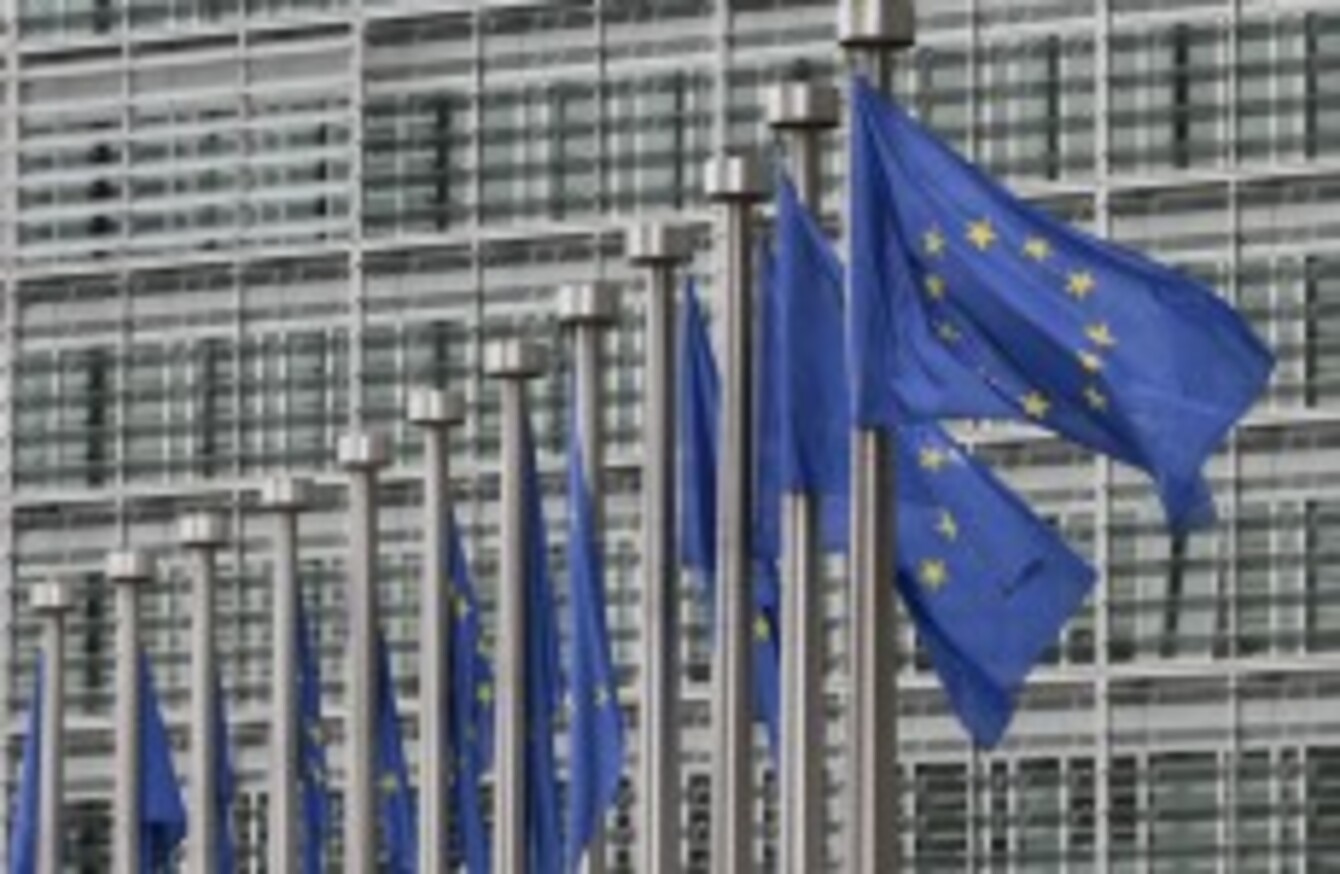 Image: (AP Photo/Yves Logghe)
Image: (AP Photo/Yves Logghe)
EUROZONE FINANCE MINISTERS will meet later amid sharp differences over banking sector reforms, trying to resolve whether taxpayers or creditors pay for future bailouts.
The goal is to get agreement on how to implement the next step towards a "banking union", the new regulatory framework meant to avoid any repeat of the euro debt crisis which was driven by failing banks.
Initially, the EU said the €500 billion European Stability Mechanism could do the job but there have been disputes over when and how much money it can inject directly into the banks, currently put at between €50 and 70 billion.
The ESM retains its major role of helping member states but in an effort to address the bank problem at source, EU leaders last year approved the Single Supervisory Mechanism.
Stabilise or wind up
The SSM is meant to centralise oversight of the eurozone's largest lenders under the European Central Bank which will coordinate regulation with non-euro countries such as Britain, home to some of the largest financial groups in the world.
An important first step, the SSM has been held up and now looks as if it will come into operation in the second half of 2014, instead of March. The ESM can only help the banks once the SSM is fully in place.
More important, the SSM is supposed to be backed up by another body to stabilise, or wind up, a failing bank before it brings down the whole system, including indebted governments.
In addition, there is meant to be a third element to guarantee bank deposits, reassuring savers who otherwise might start a run on a bank in trouble, setting of a potentially dangerous contagion effect.
The immediate problem is the second element, known as the Single Resolution Mechanism.
It is still unclear how this SRM would work, especially alongside national authorities jealous of their authority, as well as who would control it, how it would be funded and how much money it would need.
A key issue has been which creditors, and in what order, should be 'bailed-in' to pay for a bank's rescue or winding up since taxpayers have grown resentful of being asked to pick up the tab.
The bail-in issue has been centre stage since a controversial Cyprus rescue in March required larger savers in its two biggest banks to pay for their winding up and restructuring, sparking outrage that deposits were no longer sacrosanct.
Alongside Cyprus, there will be a review of progress in twice bailed-out Greece, where the government's fiercely contested decision to close the state broadcaster to reduce public servant numbers has muddied the political waters.
Finance ministers are also expected to formally approve a 7-year extension on Ireland's and Portugal's bailout loans and endorse the fiscal targets agreed last month as Brussels tries to get all 27 member states on the same economic page.