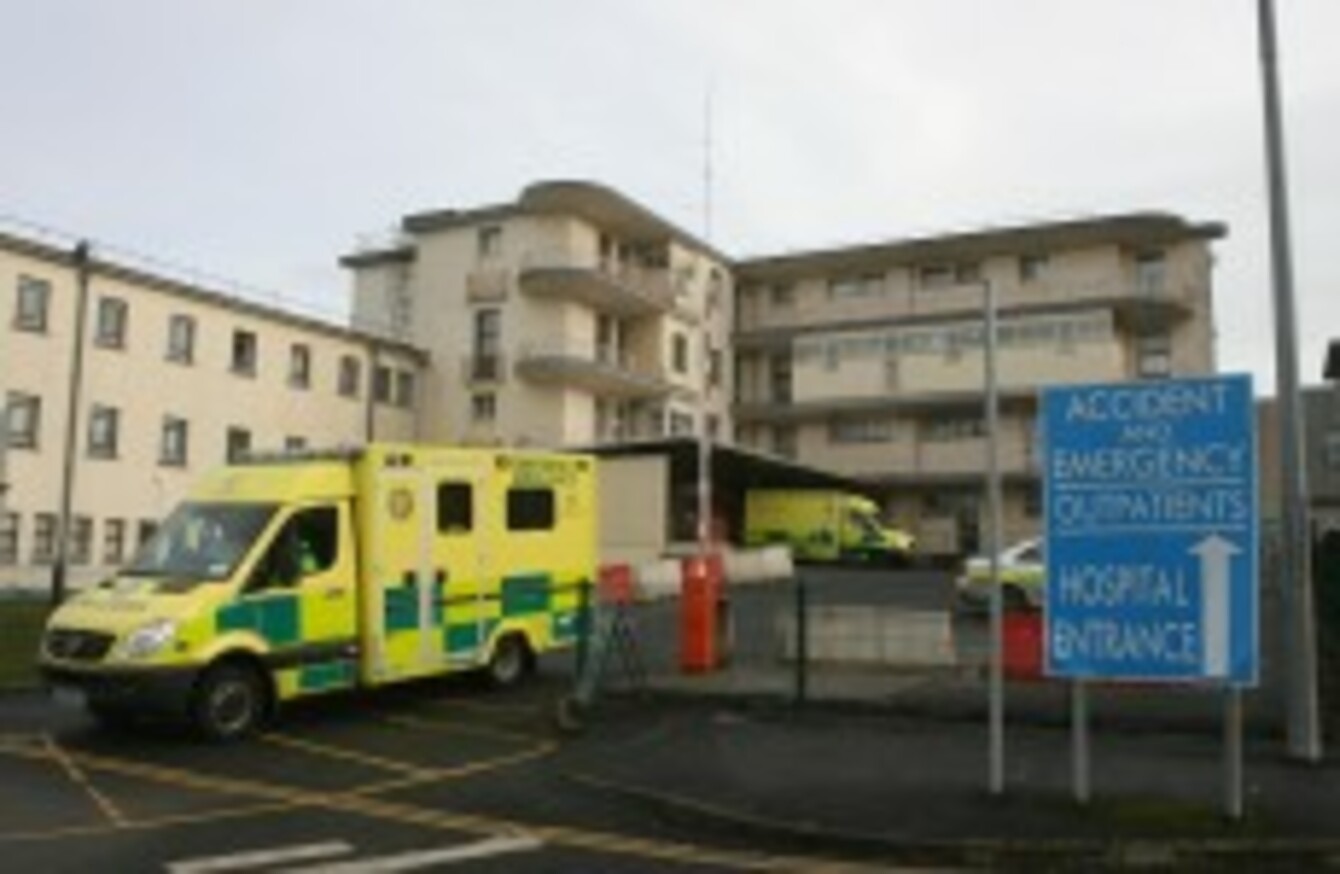 Image: Photocall Ireland
Image: Photocall Ireland
ONE THIRD OF patients discharged from hospital last year were over the age of 65, according to a big ESRI study into the demographics of Irish hospitals.
More than 1.54 million people were discharged from Ireland's 57 acute public hospitals last year, an increase of 4.8 per cent on the previous year.
The study found the number of public patients has grown every year since the recession began as the number of people with private health insurance has simultaneously decreased. Public patients made up 83 per cent of total discharges, up from 78 per cent in 2008.
At the same time, private patients made up almost 17 per cent of discharges from Irish hospitals in 2012. The total number of private patients discharged has been on a downwards curve since 2008.
Medical card holders made up more than half (53.7 per cent) of all patients discharged, a figure which has also been rising since 2008.
The ESRI research found the average length of stay in hospital for acute in-patients was 4.1 days, a slight drop on previous years. The HSE South had the lowest average at 3.9 days while the HSE Dublin North East area had the highest average at 4.2 days.
However long-stay patients, who are in hospital for more than 30 days, made up just 2.5 per cent of discharges, despite accounting for 28.5 per cent of in-patient bed days.
In-patients account for 2 out of every 5 patients in hospital,  most of which were emergencies. Elevtive in-patients make up another 17 per cent of hospital discharges, while maternity in-patients were 20.3 per cent.
The figures were revealed in the Hospital In-Patient Enquiry (HIPE) project run by the ESRI. The 57 acute public hospitals collect demographic and clinical information about each person discharged from the hospital every month which is passed on to HIPE. It does not collect information on emergency department or outpatient visits.
The report  found that people aged over 65 also used the largest proportion of total bed days (47.3 per cent), an increase on the previous year.
The number of older people coupled with the length of time that they stay in hospital is indicative of the scale of the problem faced by many hospitals in dealing with elderly people who need care but who are not able to look after themselves at home.