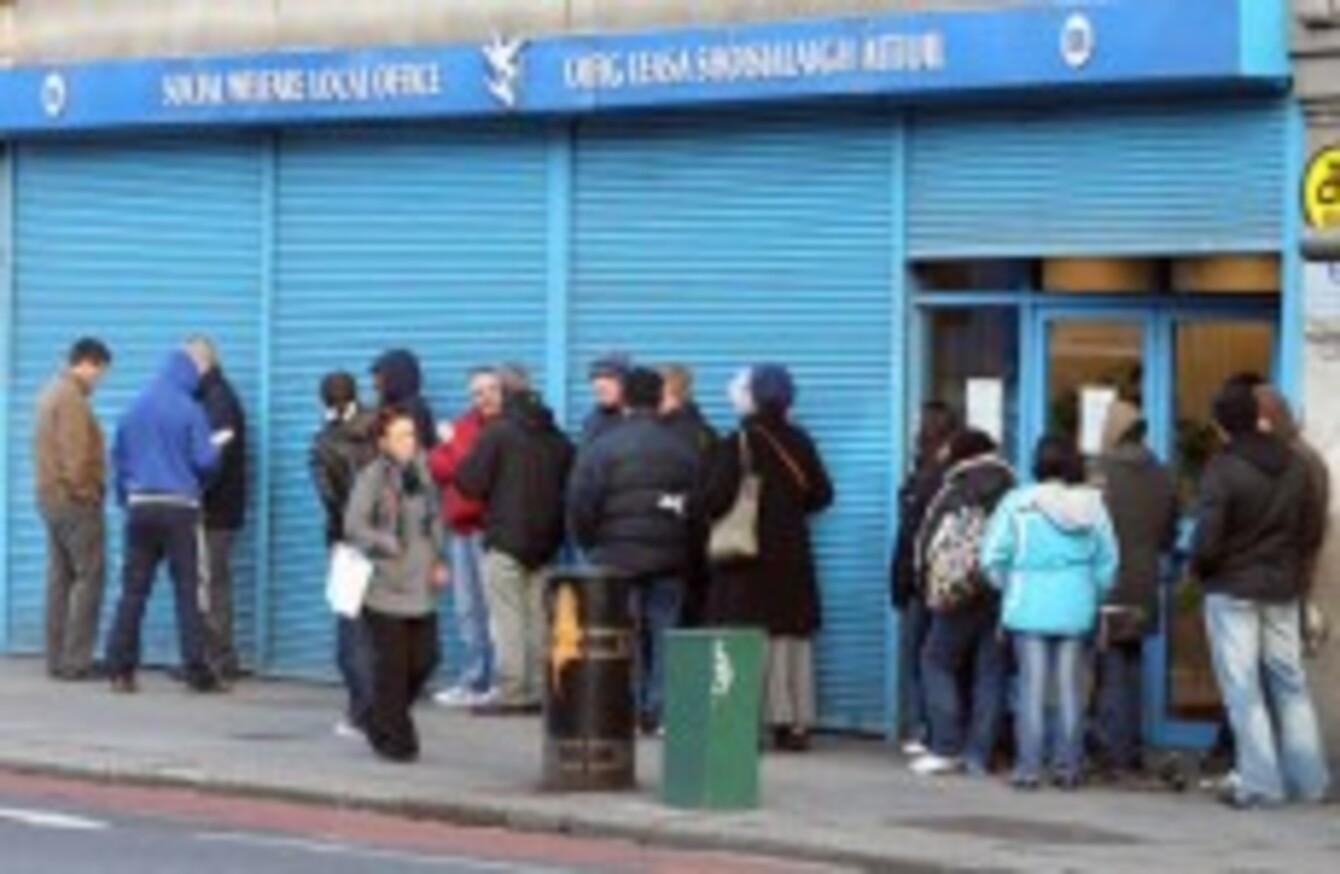 Image: Photocall Ireland!
Image: Photocall Ireland!
NEW FIGURES FROM the Economic and Social Research Institute (ESRI) have found that finding work would be beneficial for the majority of Ireland's unemployed.
Only around 3% of jobseekers were found to be financially better off receiving unemployment benefit.
In the new research, it was seen that six out of 10 job seekers would more than double their income by taking up employment.
It was also found that around 80% of jobseekers would earn at least 40% more by finding work than remaining on benefits.
When does working pay?
There was a small number of cases where out-of-work exceeded the amount that a person might earn in employment.
This was most prevalent amoung couples, especially those with children.
Conditions for parents seeking to return to work have been improved substantially this year by measures taken in Budget 2015. The 'Back to Work Family Dividend' has improved incomes by allowing families to retain a percentage of their jobseekers allowance.
This amounts to €30 a week for each child that they have for up to a year, followed by half of this payment for a further year after that.
Other factors to consider
Another big factor in the incomes of jobseekers was the potential loss of medical cards – something that could make working unprofitable.
Those who are long-term unemployed are eligible to retain their medical cards for three years after taking up a job.
The ESRI found that the amount a family would lose from a medical card would depend on how much use they got out of it. If a family was depending on a medical card to deal with a chronic illness, then the impact would be greater – although the majority of families were found to have below average usage.