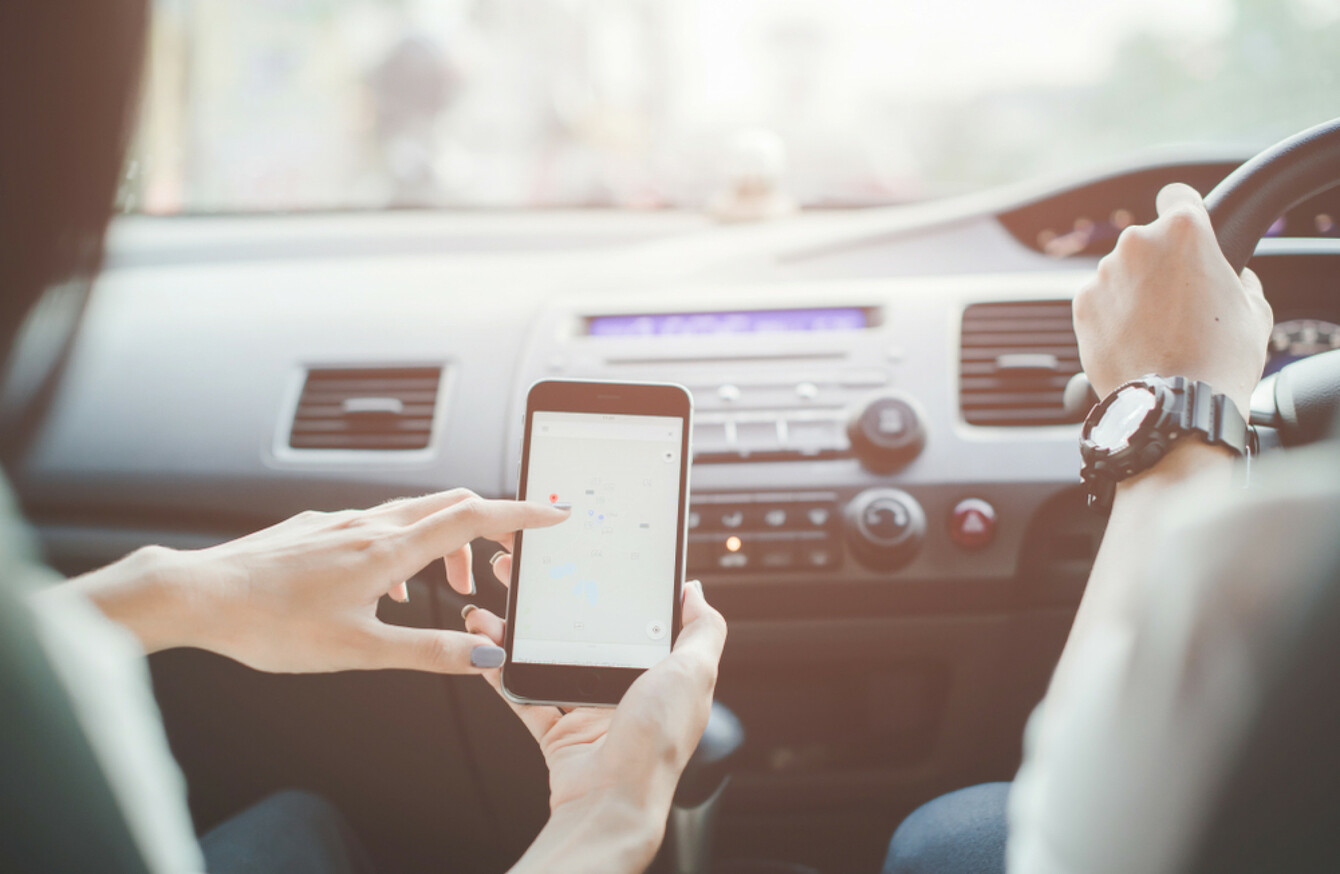 Image: Shutterstock/MemoriesStocker
Image: Shutterstock/MemoriesStocker
RELAXING DRIVES CAN quickly become hellish thanks to many things. Bumper to bumper traffic, road works, sick kids, annoying passengers, road rage, overthinking the stresses of the day, middle lane hoggers, overtaking-lane hoggers, slow drivers, fast drivers… well, you get the picture.
As I spend a lot of the time on the road, I've picked up some tips and tricks to help make the most arduous journeys a bit more bearable. All you need to do is to keep the following driver's essentials in your vehicle at all times.
A map or road atlas
Not all new cars have sat-nav as standard, they should, but they don't and sometimes my phone drops coverage in more rural areas which just happens to be where I am most likely to get lost and need directions.
My last phone also had issues with its GPS signal and couldn't pick up on my location and it caused me a world of wrong turns and missed appointments. As a result, I always have a road map of Ireland in my car which I had to use late one night whilst alone and lost in the wilds of Connemara. Maps are great for averting crises.
Charging cable
Without fail I always have a phone charging cable in my car. I also keep a battery pack and charging lead too. I have never had to use the battery pack, but it gives me peace knowing it is in the glovebox.
I keep my phone charged up in the car so that I always have enough battery in case I need to use sat-nav for a long journey or play my 'relaxing drive' playlist.
12v USB adaptor
This also lives in my glovebox for when I run out of USB ports and I need to charge one more device or any of my passengers need to charge something up. This means I can still keep my phone charging up and using Apple CarPlay but they can also charge up their equipment. It is very handy and you can pick one up in those pound-shop type places.
Snacks 
Your car's not the only thing that needs fuel, so I always keep a cereal bar or flapjack in my car. The oats are a good source of slow-release carbs (whatever they maybe) and the sugar gives me a rush of energy to push through long drives. Snacks come in handy when I am ravenous but stuck in traffic and don't want to add more time onto my journey by finding somewhere to stop to buy food.
Of course, you should probably keep something healthier in the car to snack on like protein-rich nuts and a bottle of water.
Reusable cup
I'm trying to cut down on how much single-use plastic I use so I always have a reusable cup in my car for my coffee stops. These cups are a lot sturdier than disposable coffee cups so they are great for preventing spills and burnt hands and stained clothes.
Emergency supplies
Having a small emergency kit in the cabin of your car also reduces the need to pull over and waste more time. Keeping cloths, toilet roll, antiseptic hand gel and plasters in a little bag will speed up the time spent on cleaning spills, travel sickness and other accidents. They also help when nature calls when you are in the middle of nowhere.
Peppermint
Keeping a source of peppermint scent in your car is a great idea as it has been shown to reduce fatigue and increase alertness as well as ease headaches. Just open a bottle of peppermint oil and take a whiff or rub some on your pulse points when you feel like you need a bit of a boost. You can also get the same the arousing effects from the flavour of peppermint so keep some gum or mints in your car too.
Ginger
If you or your passengers suffer with travel sickness keep some ginger tea, ginger sweets, ginger biscuits or other ginger-based edibles in your car as this spice is well known for helping with nausea.
Want to make sure you don't miss out on anything going on in the world of motors? Like us on Facebook and and follow us on Twitter for the latest updates.