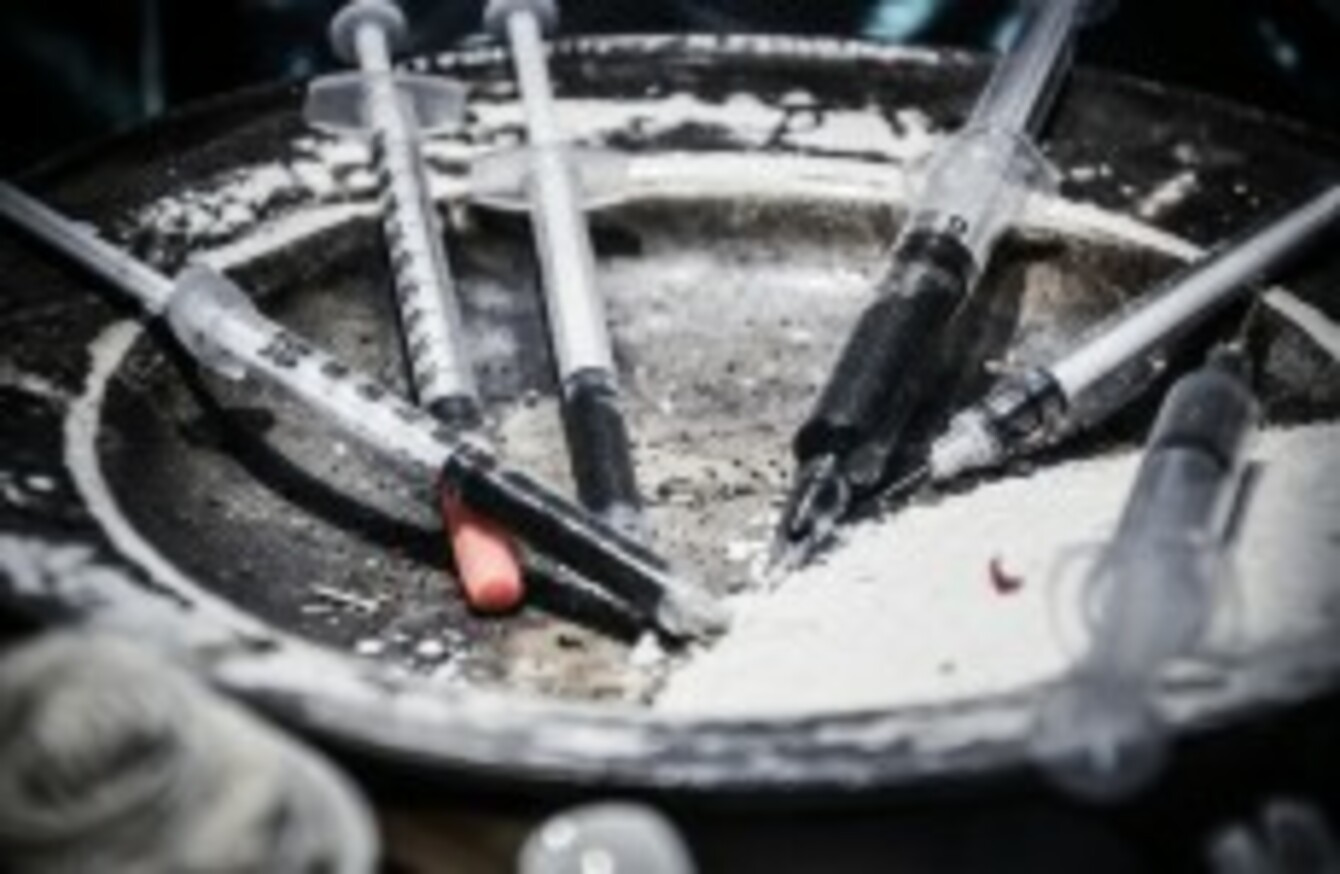 Image: Shutterstock
Image: Shutterstock
THE EUROPEAN DRUG report was published this week finding that Estonia is the worst country in Europe for drug-induced deaths.
Ireland is third behind Norway and Estonia. While Ireland has just over 70 deaths per million of the population, Estonia with a population of just 1.2 million, has 191 per million.
Why is there so many in Estonia compared to other countries?
Stronger
The exceptionally high rates of drug overdose deaths reported by Estonia are largely associated with the use of fentanyls, a family of highly potent synthetic opioids (heroin).
The chart below shows the stark difference between Estonia and other countries in the EU: 
In 2013, The European Monitoring Centre for Drugs and Drug Addiction (EMCDDA) continued to receive reports of both controlled and non-controlled fentanyls appearing on the European drug market.
Fethanyl never came up on the radar of the EU Early Warning System until 2013, but the substance poses a challenge for the authorities to detect as they come in small batches, so can they can easily be smuggled.
Easily smuggled
However, size should not determine how powerful the drug is, as a 1.5 kilogramme packet is reported to be almost 40,000 doses of the drug on the street.
Time Magazine reported last year that the powder, synthesized in clandestine labs across the border in Russia, arrived in Estonia 2002 during a heroin drought and is anywhere between 100 and a thousand times stronger than the heroin it replaced.
This year's European Drug Report shows that overdose deaths in Estonia have increased sharply which researchers say "illustrates the impact that different drug consumption patterns can have on national figures".
The EMCDDA says there has been a "dramatic increase" in drug-induced deaths in the country.
In Estonia, the majority of drug-users presenting for treatment are addicted to opioids and were generally found to be using illicit fentanyl.
Treatments
Of those that presented for drug treatment, 93.4 per cent present with opioid addiction, with  85.6 per cent of first time entrants presenting for the same drug addiction.
EMCDDA said that the drug treatment in Estonia is mostly provided through hospitals, which obtain a licence for mental health services in order to provide inpatient and outpatient treatment for problem drug users.
However, methadone detoxification has been available in Estonia since 1998, but it has only been used on a significant scale since 2003 with the opening of a specialist centre.
"Treatment capacities still seem to be unable to meet the growing number of treatment demands in recent years," said
In 2012, some 18 per cent of all treatment clients were under the age of 25, with 39 per cent being under the age of 25. Of drug-users presenting for treatment, 77 per cent were male and 23 per cent female.
Syringe exchange
In attempt to stem the number of deaths and the spread of HIV in the country, the Government started funding a syringe exchange in 2003, within the framework of the national HIV/AIDS prevention programme.
In addition, harm reduction measures were specifically mentioned in the National Strategy for the Prevention of Drug Dependency 2004–12 and these are continuously funded by the National HIV/AIDS Strategy 2006–15.
More than 2.2 million syringes were distributed in 2012 through a total of 37 syringe exchange sites.