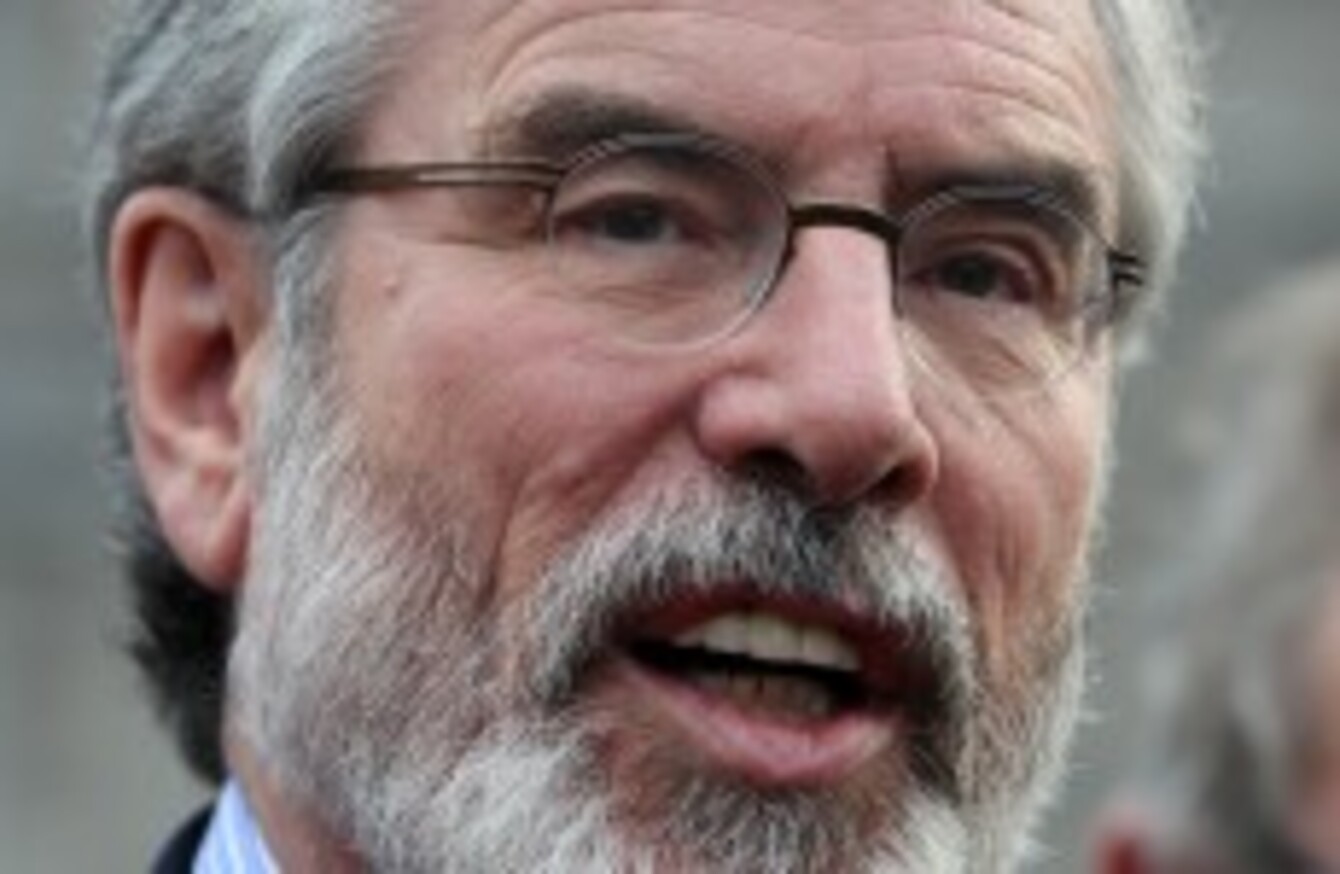 Image: Sam Boal/Photocall Ireland
Image: Sam Boal/Photocall Ireland
SINN FÉIN LEADER Gerry Adams has accused European Union leaders of trying to further militarise the European Union with the aim of eventually creating an "EU army", allied to NATO.
Speaking in the Dáil yesterday, Adams said the function of such an army appears to be protecting the interests of former European colonial powers in their former colonies.
He was responding to a report to the Dáil from the European Council which covered the Common Security and Defence Policy (CSDP), economic and social policy and a number of other issues.
"Did you at any stage stand up for the ideal of Irish neutrality, a concept supported and valued by the vast majority of citizens in this State?" Adams asked the Taoiseach.
"Unless seriously challenged, a continuation of the plans discussed at the EU summit we will see increased spending on weapons by EU states, including this state.
"At the time of one the biggest economic recessions that Europe has ever witnessed, the main idea contained in these Council Conclusions is to increase spending on weapons and military technology. Where is the sense in such a policy?"
Responding to these comments, Paschal Donohoe, Minister of State for the Taoiseach's department, said the council recognises the safeguards for Ireland's neutrality set out in the Lisbon Treaty.
"If I look at the understandable concerns raised by members as to what the Common Security and Defence Policy could look like in the future, I point to what it has done in the past and now, as well as Irish participation in it," he said.
We should look at the work of the Defence Forces in Chad, Somalia and Mali where the men and women of the Defence Forces have been engaged in activities completely consistent with our neutrality, as well as its safeguards in the Lisbon treaty. It is about protecting and promoting vulnerable communities which need support to protect their human rights. In other cases, it is about the country's security interests.
"Anything we have done to date and will do in the future recognises and will recognise the clear parameters laid down in the Constitution and the Lisbon treaty," he stressed. "There should be no doubt or ambiguity in this regard."